At the moment, we permanently live in a Cypriot village and try on the local lifestyle. Not so long ago one of our Cypriot friends asked us if we had seen the new area of ​​Ayia Napa city, namely the area of ​​Ayia Napa Marina.
By nature, we are the type of people who like to explore new places, locations or unusual objects, so we immediately went to check that spot.
I can honestly say that we were quite impressed by the construction scale, as well as by the modern and original design of the territory.
The first time we came there in the late afternoon, and after being so impressed by the place we immediately decided to come there again on the next day in order to have breakfast with a beautiful marina view.
What Is Ayia Napa Marina?
Ayia Napa Marina is a new modern district, some kind of a mini-town that combines a shopping mall street, spectacular restaurants and a stylish coffee shop, an event center and a beach club, and what is most important, a complex of villas and apartments on the coast with its own berth.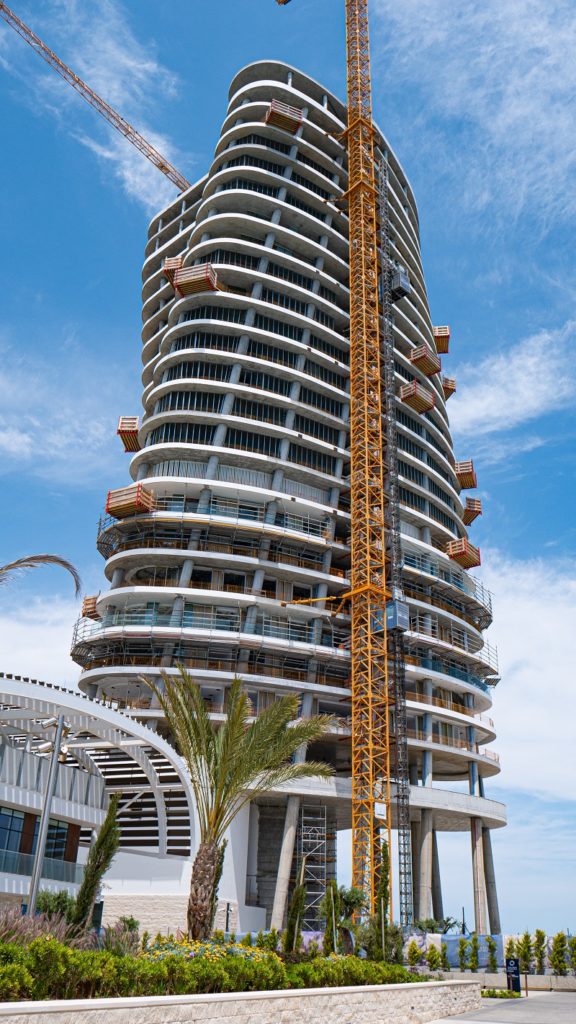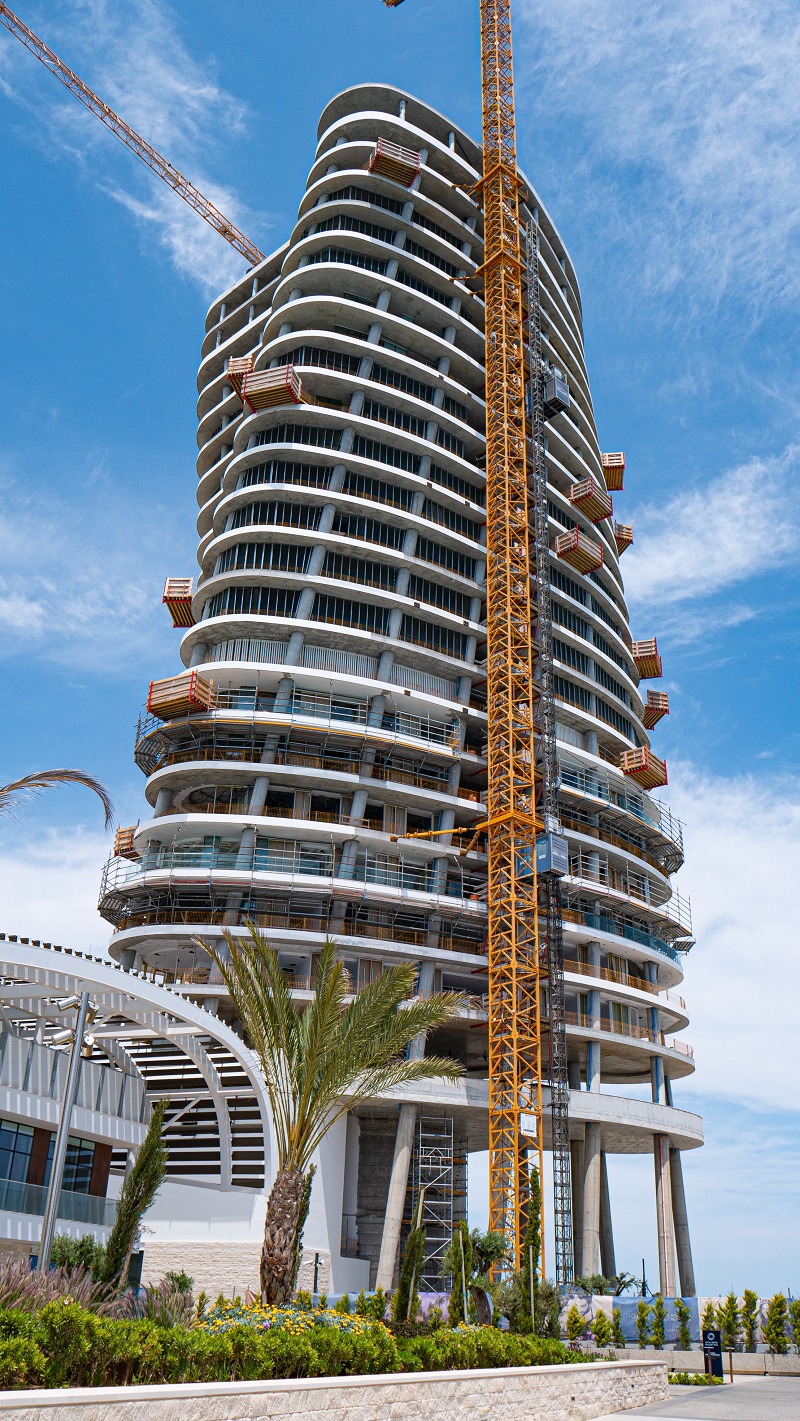 The area will definitely appeal to those who love the atmosphere of a metropolitan city, sophisticated venues and instagram locations. According to the design concept of villas and apartments, luxury residences are expected here in the near future, with the possibility for sale or renting.

It looks exceptionally stylish and chic, wouldn't you say so? 🙂
Where Is Ayia Napa Marina Located?
The venue is located in the southeast of the island, 45 kilometers from Larnaca, right next to the entrance to Ayia Napa.
You can get here by car from any part of the island, and there is also a bus service operated.
Is Ayia Napa Marina Open?
Ayia Napa Marina is an open area so you can visit it anytime 24 hours a day but the shops and restaurants have their specific working timetable. Parking spot is open 24 hours as well.
The official opening of the venue is announced for May 2022. By this time most of the restaurants and shops plan to be opened. But the final completion including the construction of apartments is scheduled for 2023.
Currently you can grab a cup of tasty coffee in a cozy Coffee Berry cafe with an amazing view of the marina.
Its working hours is 8:30am – 4:30pm on weekdays and 8:30am – 8:00pm on weekends.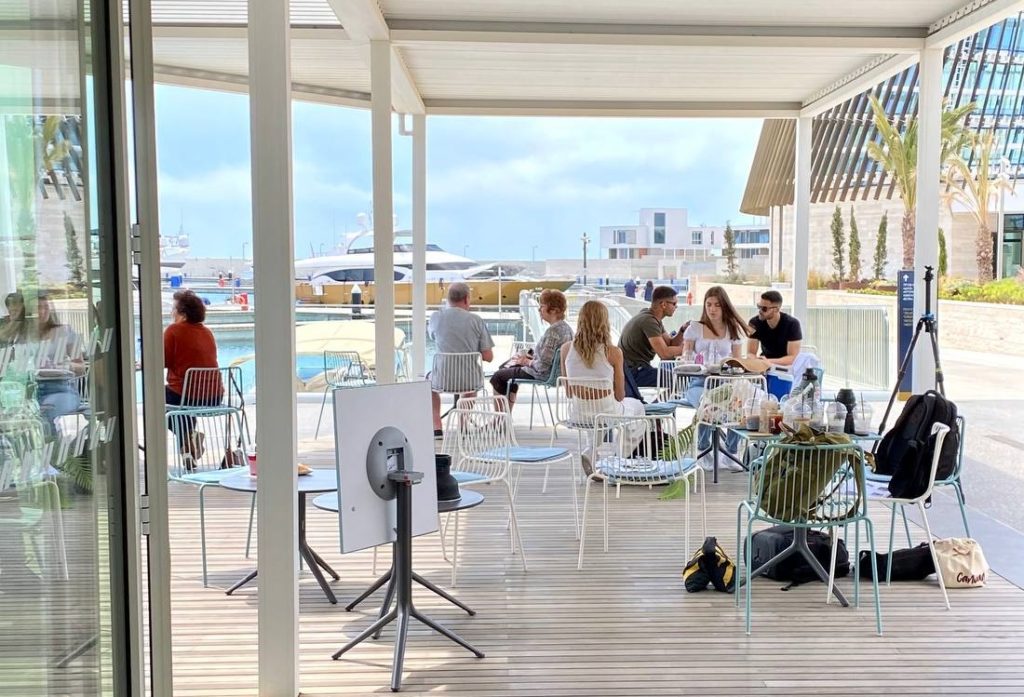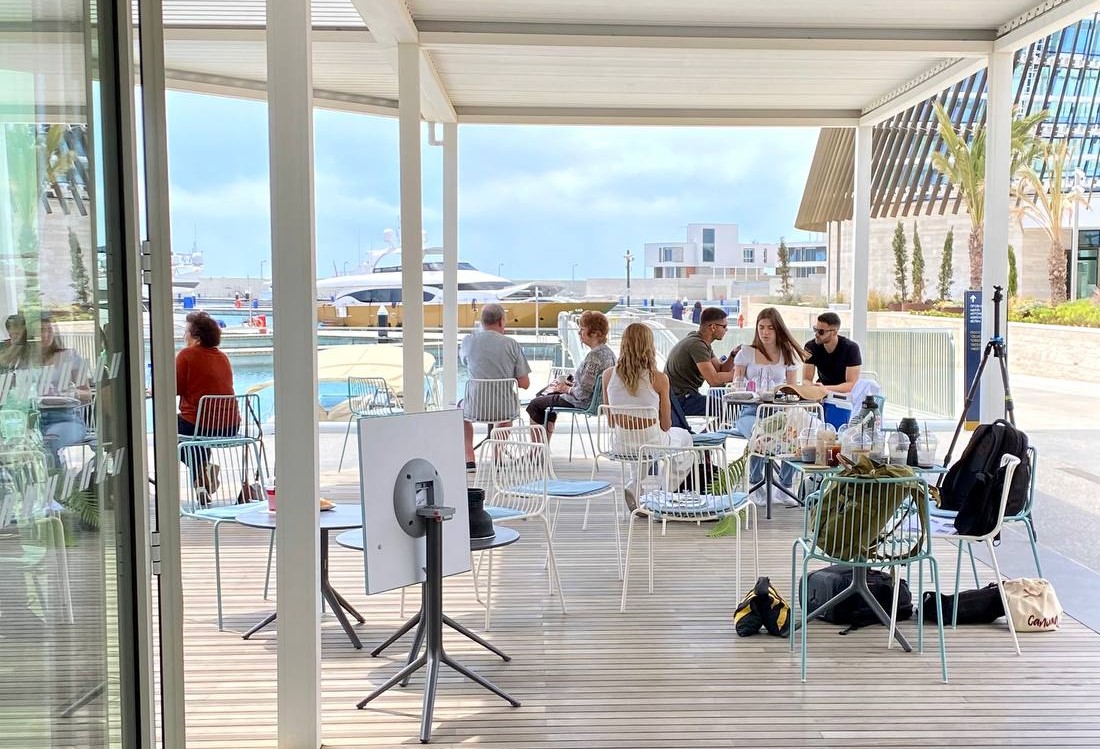 Alternatively you can have a nice day in the beach club Riva Beachouse that has its own private beach, it is also operating as a restaurant so you can go there just for a meal.
This venue works from 10:00am till 1:00am seven days a week.
This timetable is valid at the time of writing this article but I recommend to check it before planning your visit. For convenience, here are the links to their Google search pages:
Coffee Berry
Riva Beachouse
One Small Tip…
If you plan to visit Ayia Napa Marina by car in the nearest future, it is worth knowing that parking is free for everyone till 31st of May 2022.
Ayia Napa Marina Prices
So far we have managed to test the coffee shop only, because other places are still  in the process of opening.
Coffee Berry is a Greek coffee house chain operating in several countries of the world, and only in Cyprus there are about 75 coffee houses under the name of Coffee Berry or Zorbas (Ζορπάς) Bakeries.
Their pricing policy is exactly the same as in other establishments specializing in serving hot and cold drinks and desserts.
For a hot cappuccino, an iced mocha latte and two croissants, we paid about 10 euros.
Stunning views of the marina and new charming villas – free of charge.
As a plus, I can't help but note that there are very nice and friendly baristas working in this coffee shop.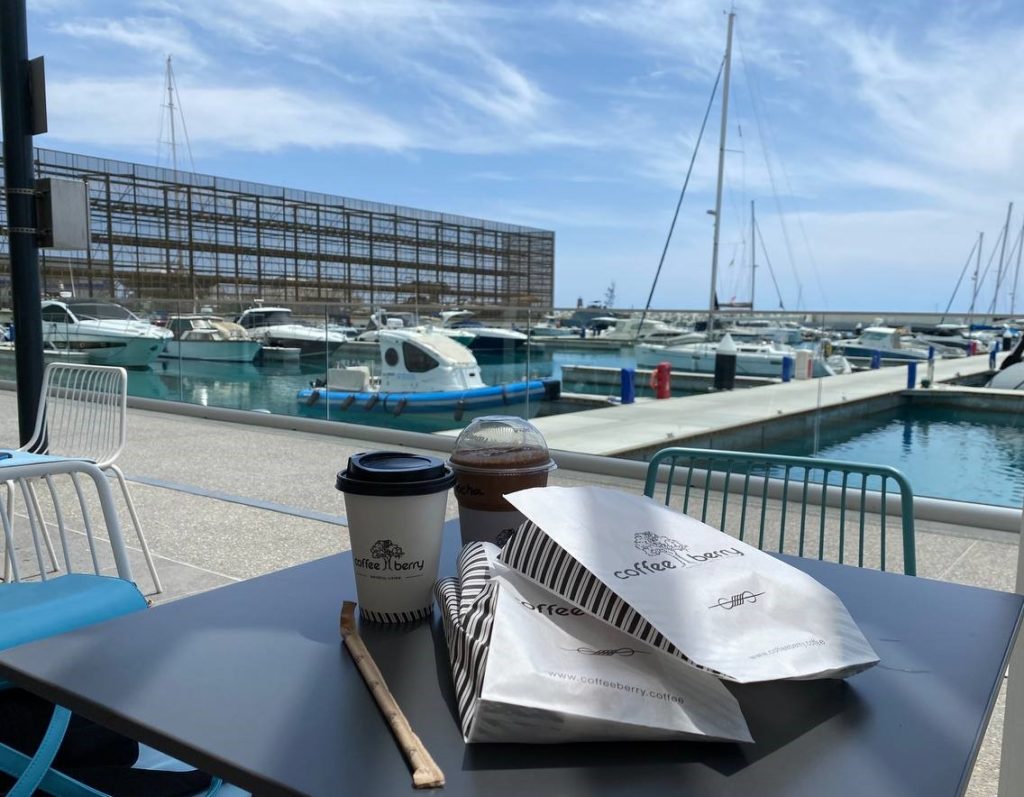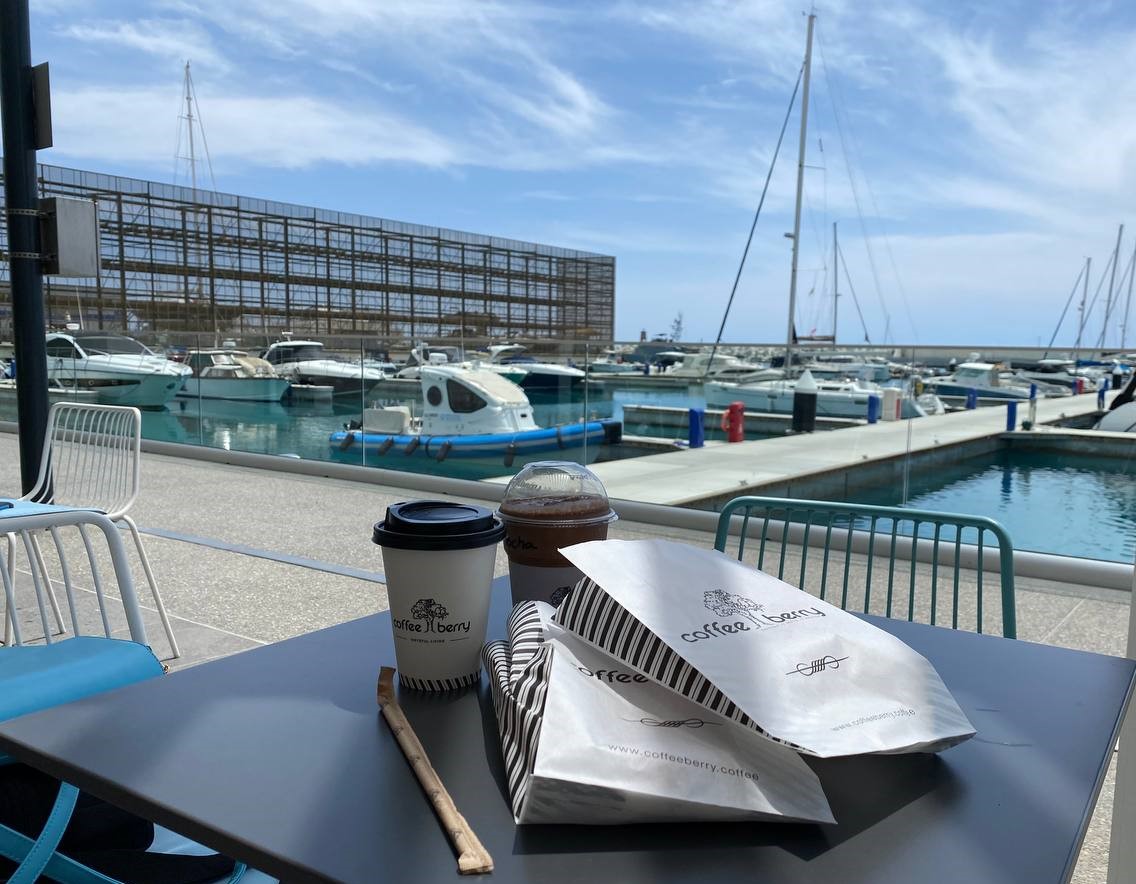 In conclusion, I would like to say that even if you are traveling in Cyprus on a limited budget, visiting this coffee shop in Ayia Napa Marina will not really affect it. But beautiful photos in the phone's media library and bright emotions will definitely be provided to you.
Ayia Napa Marina Apartments And Villas
Something truly grandiose awaits Ayia Napa and the whole island in the near future.
The Ayia Napa Marina developer company will soon present a complex of ultra-modern villas and luxury residential apartments for their clients.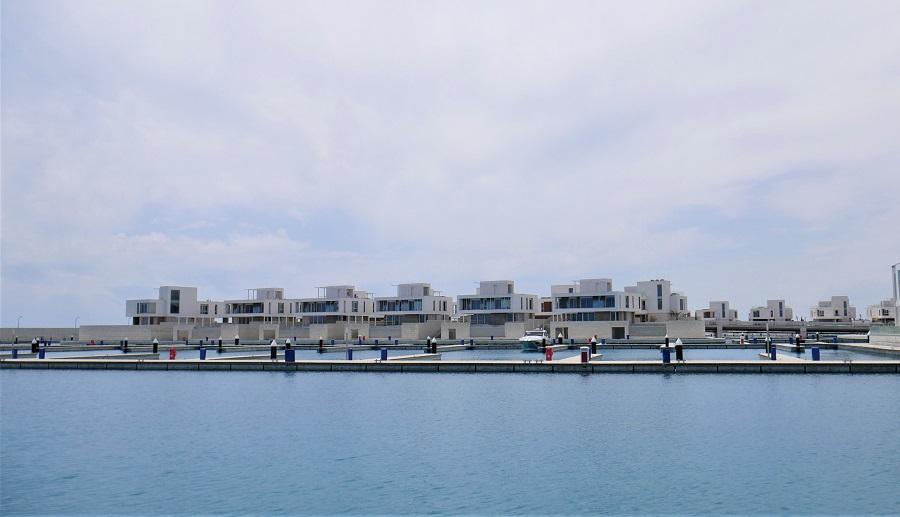 I consider that I don't even need to tell you anything about that, you just need to follow this link and see everything for yourself.
But, as a lover of comfort and cool stylish hotels, I can say with confidence that these views are sooo much motivating to strive for higher earnings.
In short, residents and guests of the island will be offered 35 villas of different sizes and levels, with views of the marina or direct access to the beach, as well as tower apartments, 25 floors high, in the eastern and western parts of the complex.
The villas range from 240 to 620 sq.m. and include 3, 4 or 5 bedrooms.
The apartments consist of 1, 2 and 3 bedrooms, while on the upper floors of the towers there are penthouses ranging from 300 to 480 sq.m., with 5, 6 or 7 bedrooms.
Real estate is being offered for purchase. To clarify the cost, you must make a request on a website form. By the way, it is better to do this as soon as possible, because many villas have already been sold out.
Ayia Napa Marina Development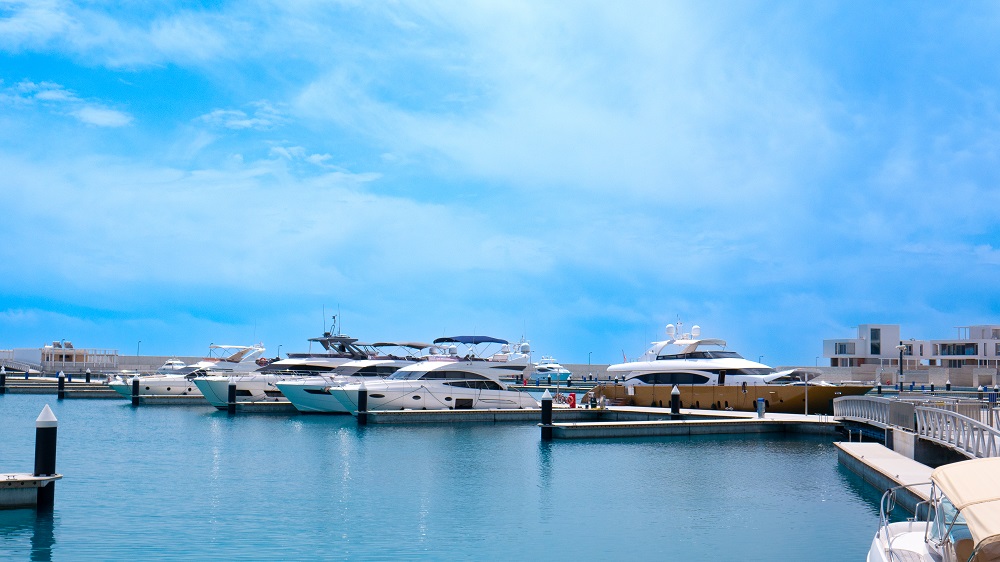 The ideal lifestyle resort, Ayia Napa Marina, was created by a famous SmithGroupJJR, a US-based architecture, engineering, and planning group, to provide well-deserved moments of rest and leisure.
Being located on the south-eastern coast of Cyprus it features a trademark lifestyle center for tourists who appreciate the epitome of class and elegance, the privacy of a natural wonderland, and unimpeded views of the sea.
Global investors and boat owners looking for a premium real estate for sale in Cyprus with spectacular views, excellent sailing amenities, and high-level service would love Ayia Napa Marina.
If you enjoyed this article, why not check out some of our other awesome European travel advice articles.