Cyprus is world-known for its beautiful white sand beaches, clear azure waters and active-impressive nightlife.
The city of Ayia Napa attracts and fascinates a lot of travelers from different countries.
it is a wild mix of a modern urban city and of a bright free-minded resort and eternal summer.
Where Is The Party Area In Ayia Napa?
​​Ayia Napa city is being called a local Ibiza, because there are dozens of nightclubs and bars located just on two streets where world-famous DJs perform their gigs.
Every month more than one hundred thousand tourists come there for partying.
The party area in Ayia Napa is not difficult to find at all.
These are two streets – Louka Louka Street and Ayias Mavris street, located in the very center of the city, next to the Ayia Napa monastery and the bus stop of the same name.
Louka Louka Street starts from the Ambassaden Bar and The Square Bar, right in front of the Hard Rock Cafe, and smoothly turns into Ayias Mavris street.
Bars and nightclubs are located on both streets, as well as on the side streets adjacent to them.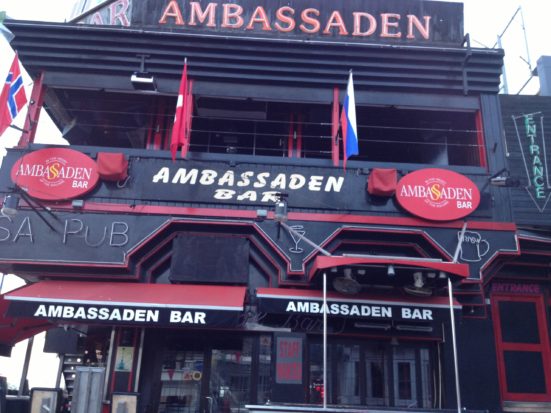 I really like and find fascinating that each club or bar in Ayia Napa is decorated in its own individual style.
It can be definitely described as a part of the local contemporary art.
You should get ready for a lot of cool content for your social media!
One small tip: every day nightclubs promoters hand out flyers for free drinks or free hotel-to-club transfers in the city center.
Did you know that this district of Cyprus is famous for its limo taxis?
If you are traveling with a big group of friends – DO ORDER a limo taxi to get an exciting journey!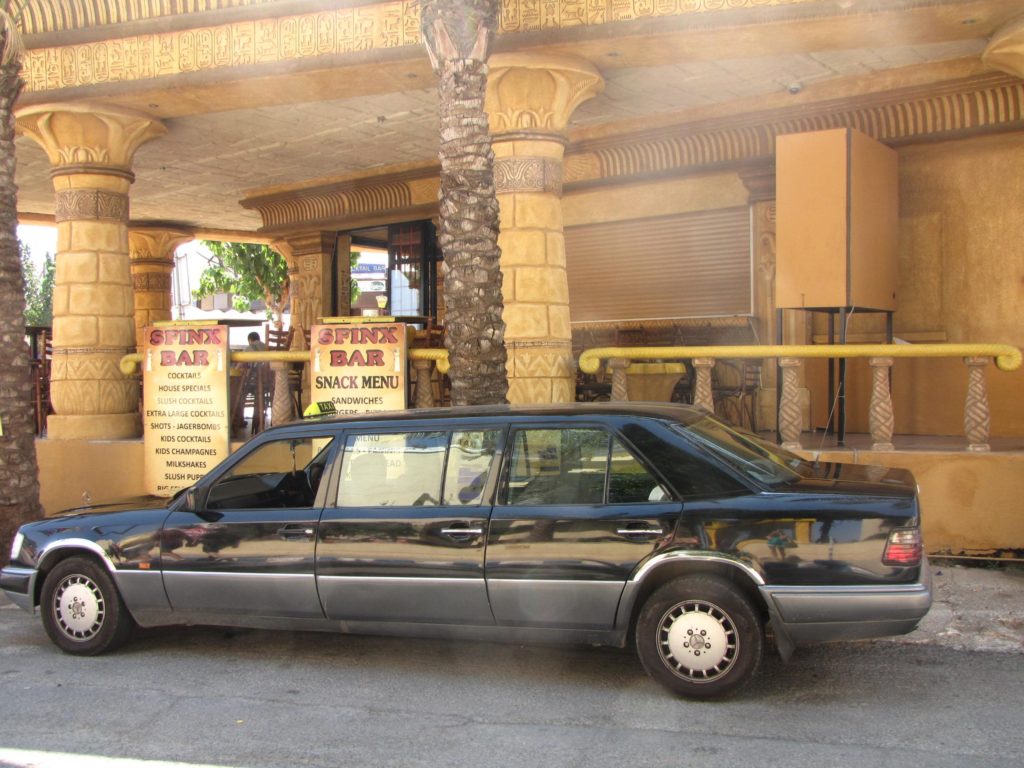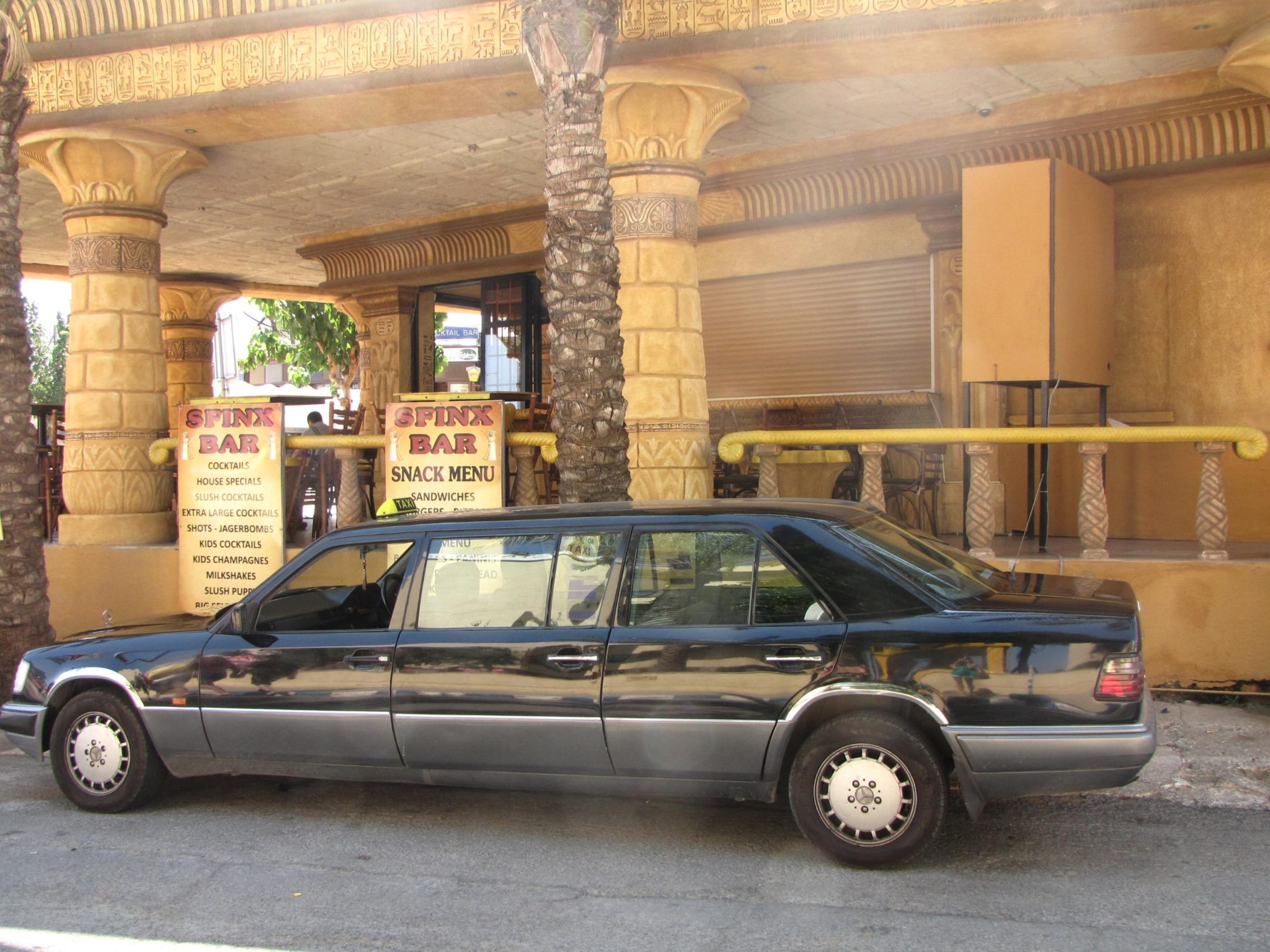 With numerous nightclubs to enjoy and countless beautiful beaches to explore, it is not at all necessary to come to Ayia Napa and to spend almost the entire budget on accommodation*.
*Although if you want, you can do that – this is totally available there!
The good news is that a nice low-budget accommodation in Ayia Napa is possible to find for those who are crazy in love with nightlife.  
Stylish, modern, with prime locations, for a low price and even a little luxurious.
Here is my list of 7 must-have budget hotels options for those who are going to visit the Cypriot clubbing mecca.
Don't spend euros in the hotel – go spend euros on the cocktails!
I find this apartment super cute and cozy.
It is decorated in a traditional Cypriot style with classic white walls and an emphasis on bright accessories.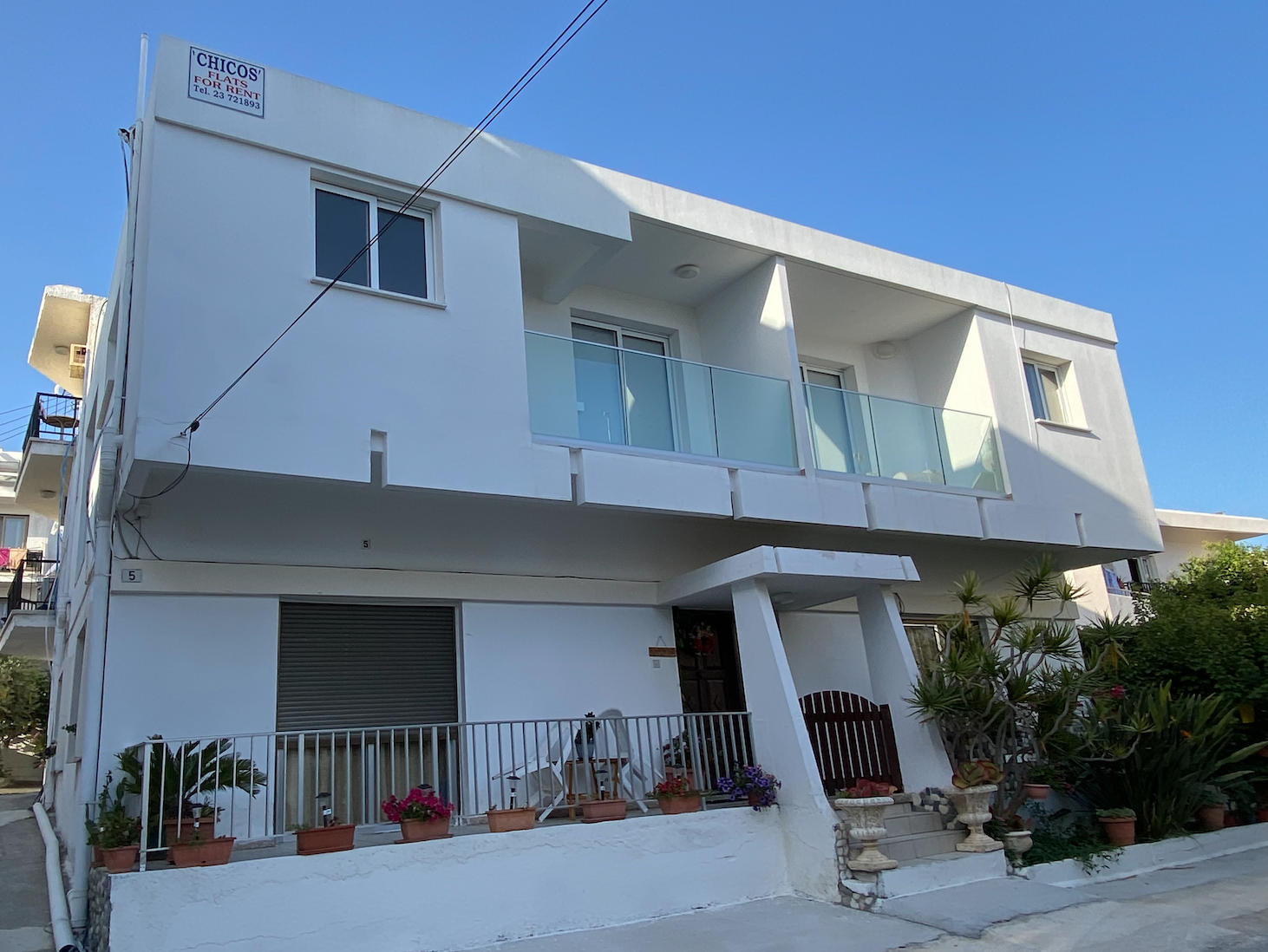 The hotel is located in one of the many quiet side streets of Ayia Napa.
Just in 5 minutes walk from the largest nightclub of Cyprus – The Castle Club.
In these apartments you can feel yourself at home.
The hotel staff are the sweetest and the most friendly guys, they will welcome you and will do their best to help you to settle down.
Each room has a dining area, a fully equipped kitchen and an AC.
The cost of staying starts from 45 euros per night.
If you search for a place:
– to be close to nightclubs, but in a quiet area;
– to have a pool, in case you want to swim, but too lazy to go to the beach;
– for a low price, but with cozy rooms, pleeease;
– to offer coffee and breakfast for guests for getting awake in the morning and a cocktail bar for pre-partying in the evening.
This hotel has EVERYTHING you need!
And a little more – modern loft-style rooms.
Be sure to check out the photos!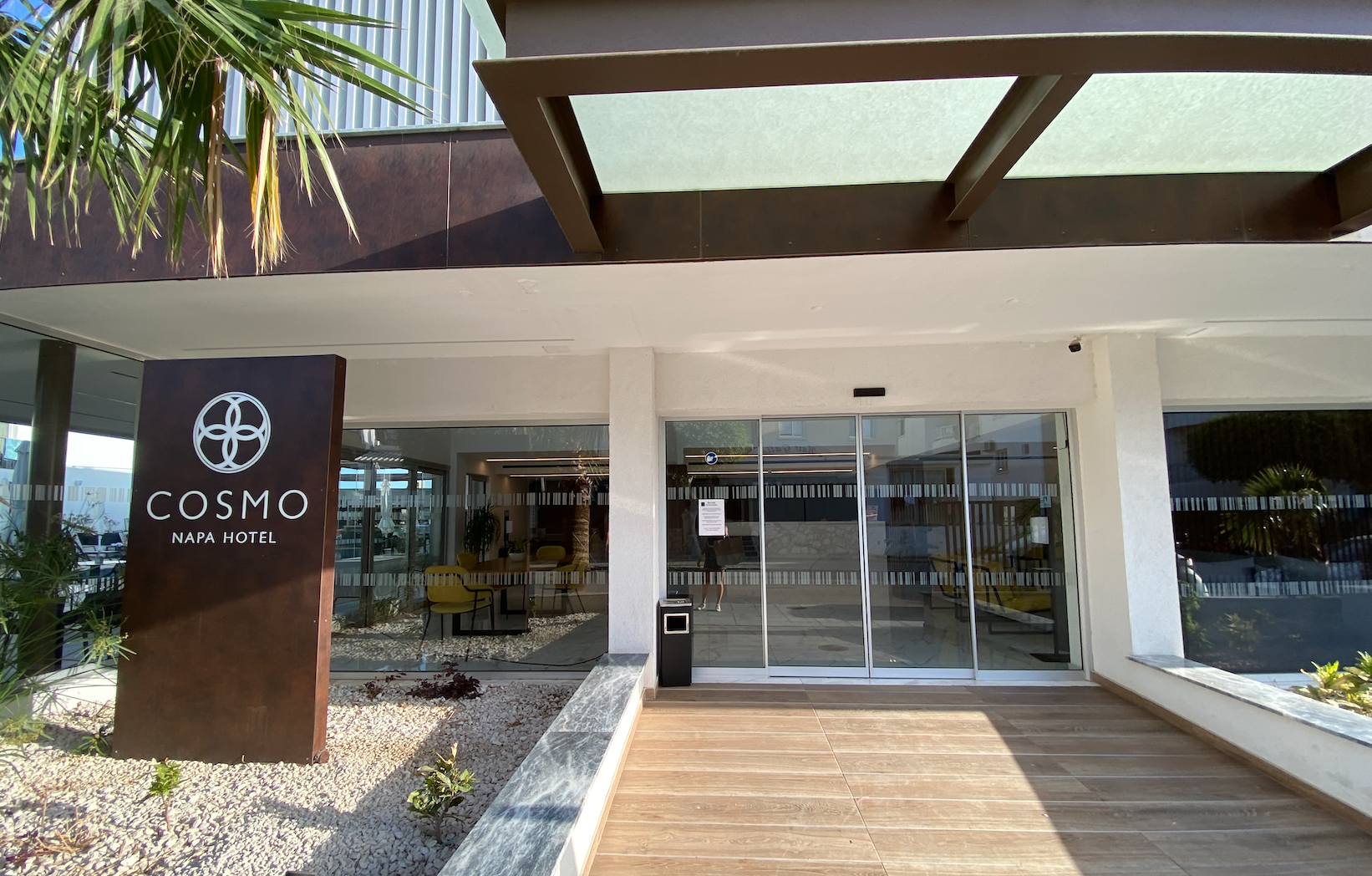 If you are traveling with a group of friends or a family, have a look at deluxe suites, you can comfortably accommodate all together there.
Parking, helpful staff, clean rooms with AC – absolutely!
The cost of staying starts from 56 euros per night.
First of all, Kaos is a stylish modern hotel within walking distance to the center, main beaches and entertainment venues.
Designed in a minimalist style, but providing cozy rooms and excellent service, the hotel is located right in the center of Ayia Napa.
It is a perfect place for party people, couples or digital nomads.
There are 33 rooms with AC, panoramic city or pool view and a fully equipped kitchen area.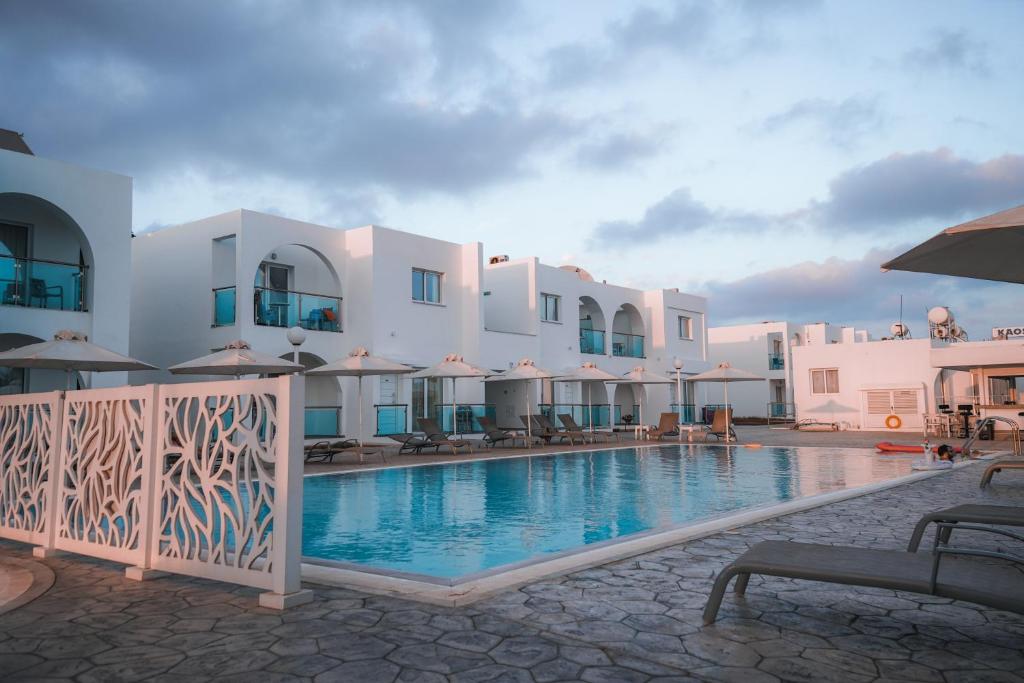 The hotel itself has an adult pool and a kids pool, as well as a pool bar.
There are two public beaches within 10 minutes walk, Nissi Beach located in 5 minutes bus drive.
Bar street is only 8 minutes walk.
Right across the hotel there is an excellent Thai restaurant Yo Thai, and I highly recommend it!
The cost of staying starts from 59 euros per night.
THE CLOSEST hotel to the bar street, or better to say – it is located RIGHT THERE!
Whom is it perfect for?
First of all for those who don't care about the quietness in the room during the night (due to the location it can be quite noisy).
Or for those who don't plan to return home before 5 or 6 am.
Well, at least it won't be far to walk home from the bars, right?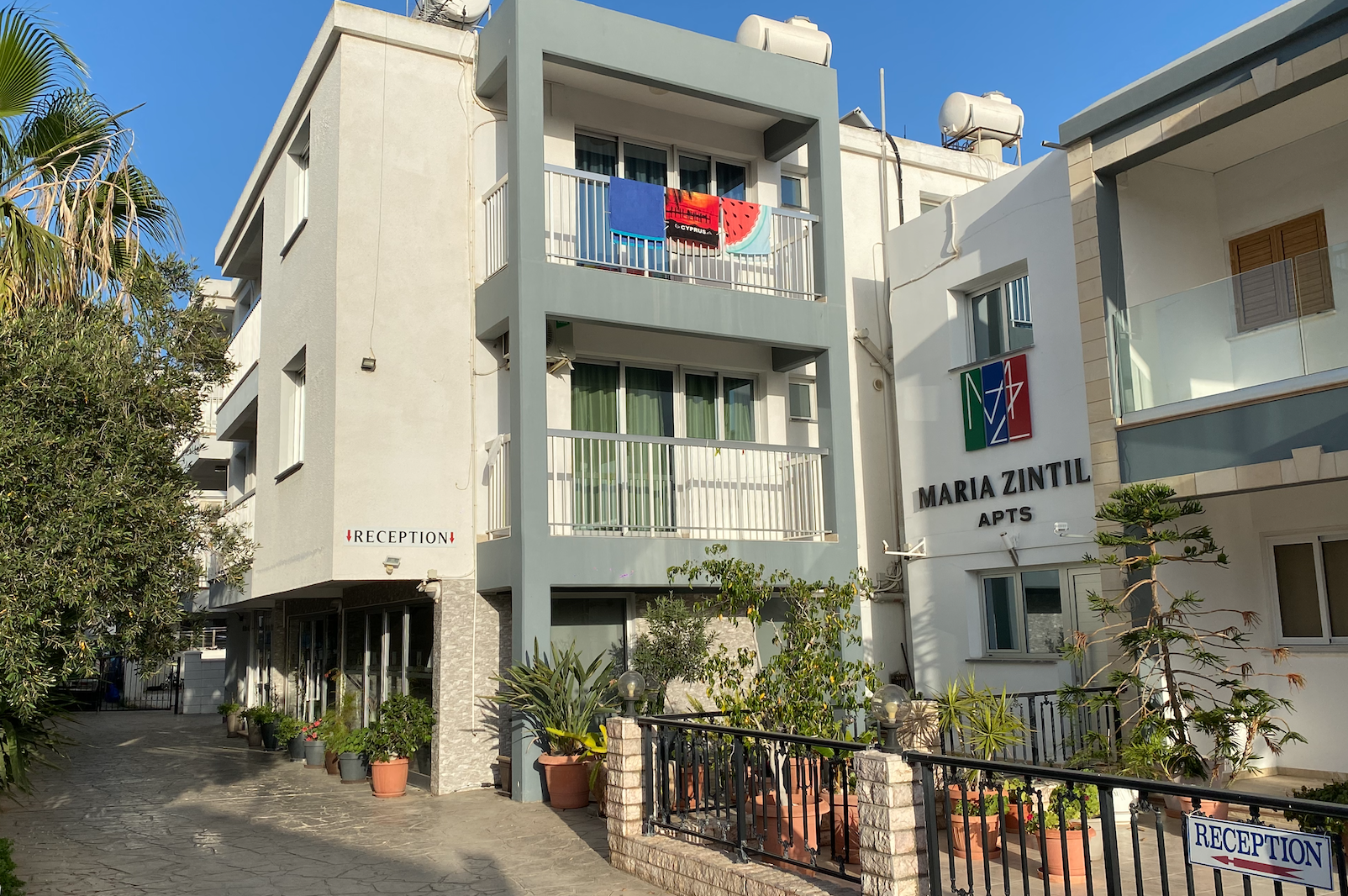 Alternatively, you can use earplugs there or choose any of the other hotels suggested above.
I should mention that the hotel staff is very nice, and most of the guests were pleased with the service.
The cost of staying starts from 49 euros per night.
Cool option for young people for a reasonable price.
The hotel is a 5 minute walk from the city center and a 3 minute walk from the bar street – that's perfect!
It offers everything you need and a little more – rooms with balcony, kitchen and air conditioning; two pools; free parking; bar and 24 hours check-in – that's convenient!
Some rooms have a sea view – that's wonderful!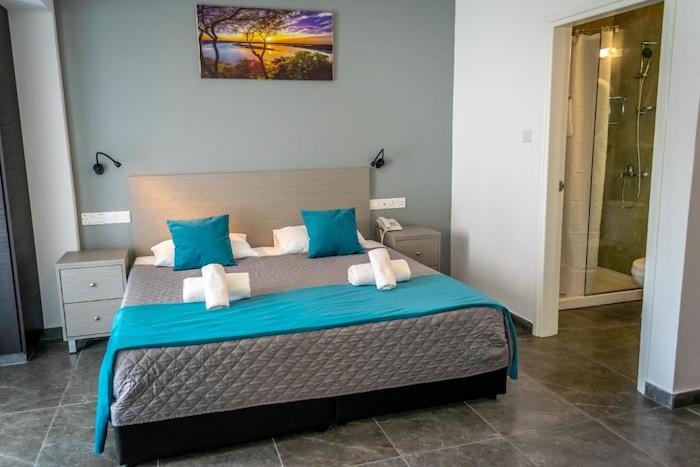 And I would also note their hotel design style, it looks modern and attractive!
The cost of staying starts from 36 euros per night.
Which Party Hotels In Ayia Napa Have Rooms With Great Views?
The most important point of this hotel – it is located in ONLY 2 minutes walk from most of the clubs and bars!
What for to stay so close to it?
But why not to stay so close to it? 🙂
You come to enjoy the parties so it's better to get the most out of it!
Despite such a close distance to the bar street, the hotel guests do not complain about the noise at nights at all.
The rooms are cozy, modern and equipped with a kitchen and ALL the rooms have a sea view!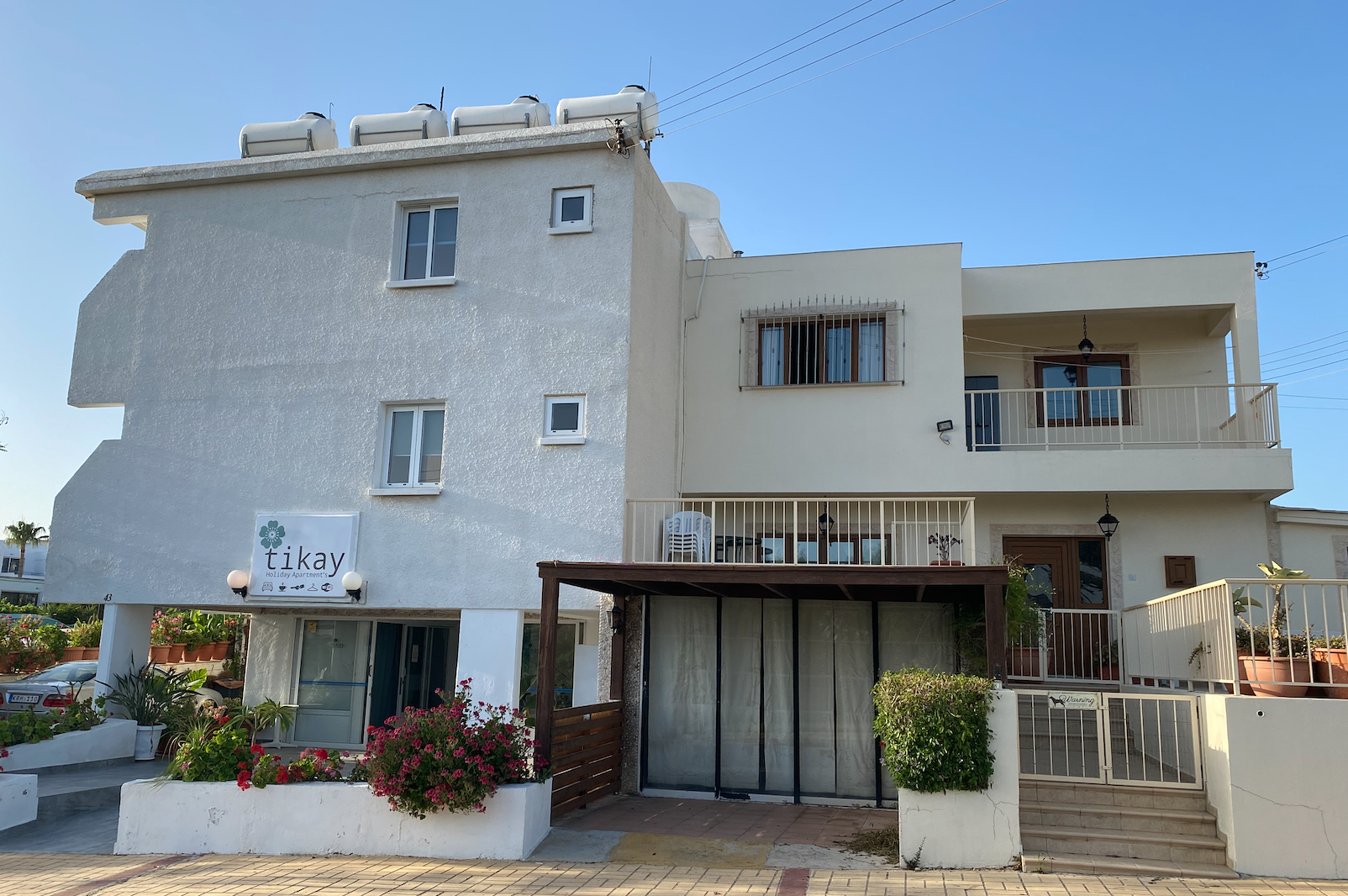 Free parking is available right next to the hotel, plus you get a quick self-check-in.
The cost of staying starts from 69 euros per night.
If you are searching for THE MOST possible CHEAPEST option, check this place!
Starting only from 30 euros per night, depending on the dates of your staying.
For this price you get a double standard room with a fully equipped kitchen and a pool on site.
Some rooms have a sea view and can accommodate up to four people.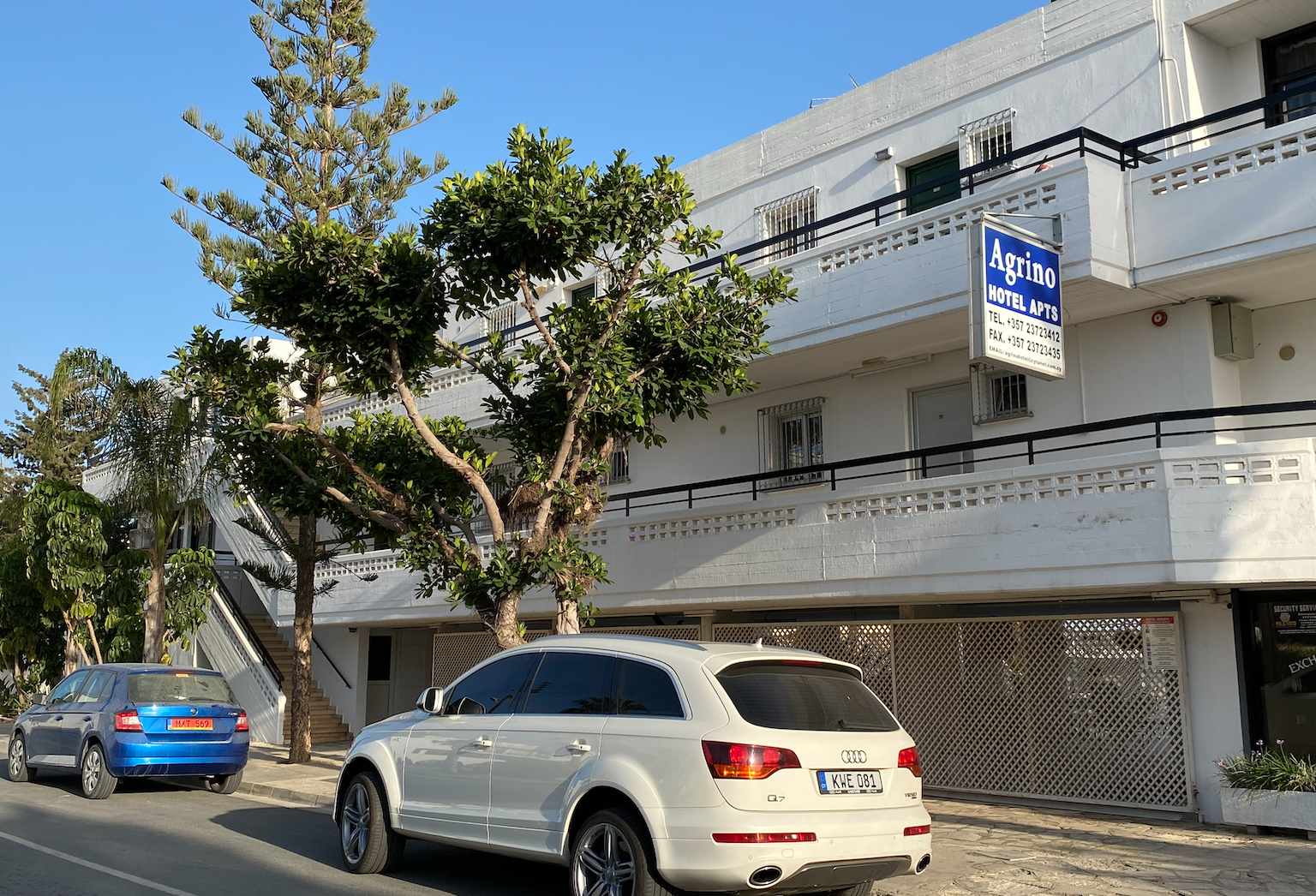 This is one of the closest hotels to the bar street, it will take you just 3 minutes to walk to the Senior Frog bar.
Despite this, there is no noise at nights which would disturb you, because the apartments are located on a small quiet side street.
The cost of staying starts only from 30 euros per night.
Is Nissi Beach A Party Place?
Not only the bar street is famous for its incredible parties and DJ gigs in the party-all-the-time Ayia Napa city.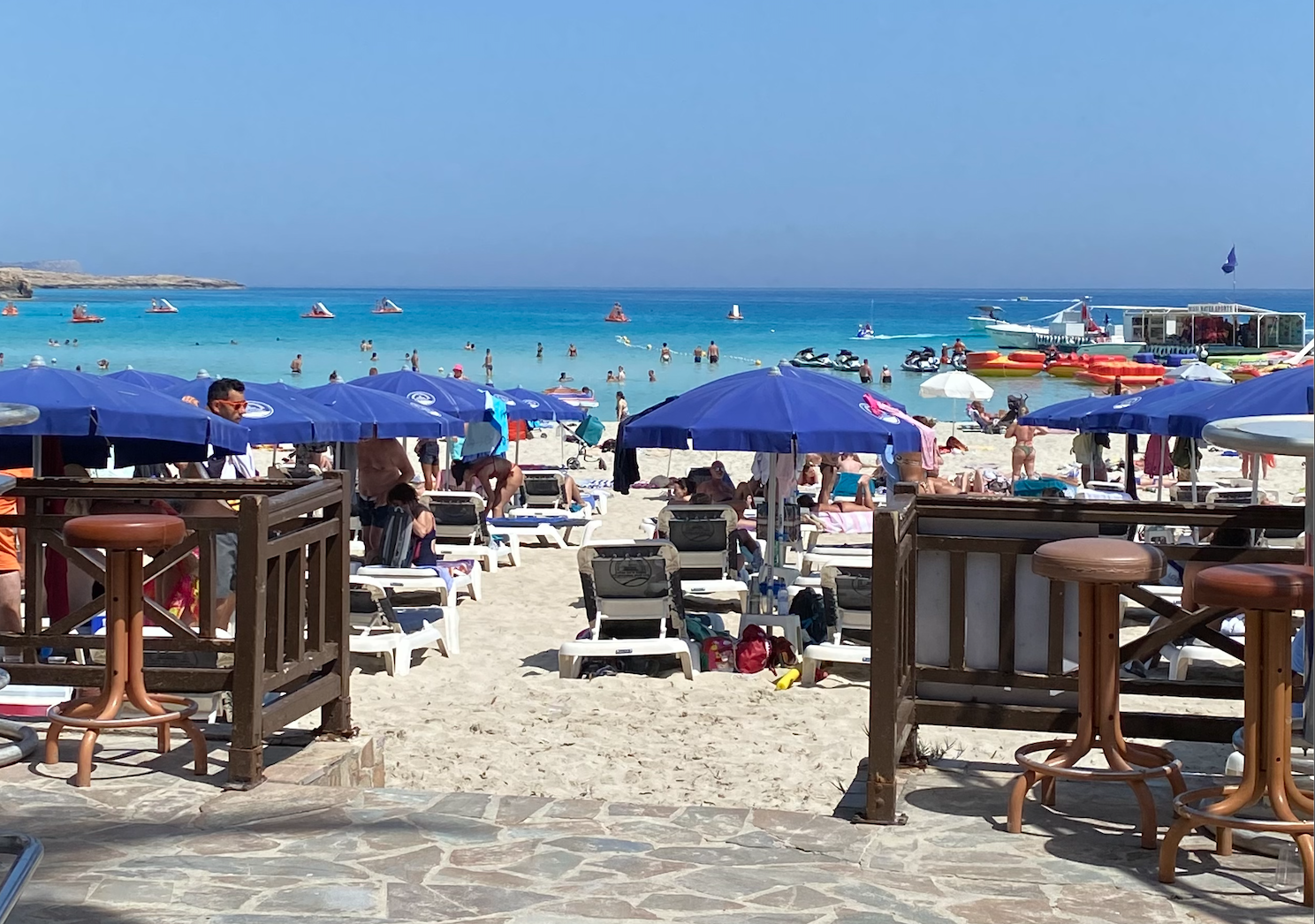 On the most popular Cypriot beach – the Nissi Beach, there is a Nissi Bay Beach Bar that holds daytime DJ gigs.
Also they organise wild foam parties on the weekends with the participation of the island's coolest DJs.
What could be better than to combine an active nightlife with a peaceful relaxing day on a beautiful beach while listening to great electronic music? 
So, are you ready to take off to Cyprus? 😉
---
If you like this article you might be interested in checking a new modern Ayia Napa Marina area.