Italy is an incredibly interesting country and Rome is one of the most beautiful cities in the world that everyone should definitely visit.
I was in Rome twice a few years ago, and both times in winter, but recently, in early June, I have visited the capital of Italy again.
And I would like to say that Rome is always beautiful, but in summer Rome is especially beautiful!
This trip inspired me to share my experience, my emotions and to give some advice to those who are going to Rome for the first time or not for the first time.
Tips that will help you see this incredible city not only from the outside, through the prism of museums, architectural monuments and cultural heritage, but also from the inside, let's say, from a slightly different angle.
Tip №1
The first advice that can help you to plan your trip:
In Italy it is a great idea to book a B&B accommodation or some local citizen apartment.
Good and expensive high-level hotels will offer you comfort and nice service, but can anything be compared with the atmosphere of living in a real Italian apartment?
I'm sure this will be a SUPER bonus for your European trip experience.
For example, you can stay here – Bed & Breakfast Vacanze Romane.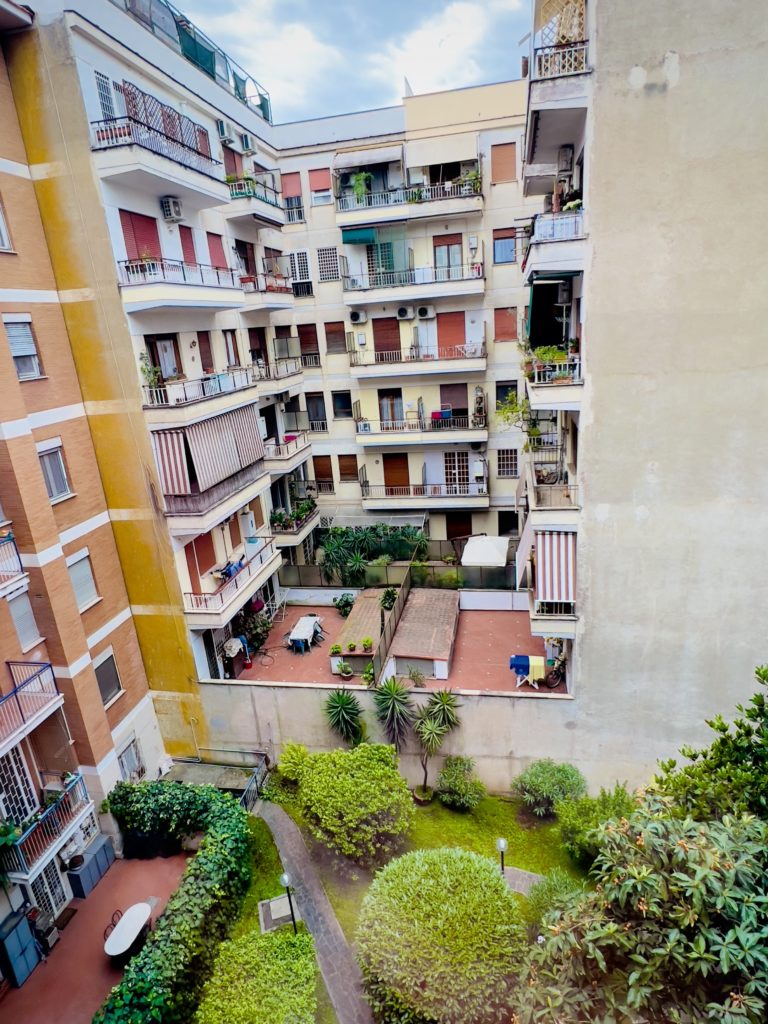 We had a lot of pleasure from just staying in this apartment but also from communication with its owner.
This is a very nice Italian woman who hardly speaks English, but she will do her best in order to  talk to you with the help of a dictionary. Plus she will help you to figure out transport routes and where to buy tickets etc.
I should also add that the location of this apartment is more than convenient.
Tip №2
Anyway if you stay in the hotel and you prefer to have a proper hotel breakfast in the morning, at least a couple of times try to visit any of the local coffee places in the morning, especially those that are not located in the center.
To observe rushing employees who run into a coffee shop to drink a cup of morning espresso just before heading to work and to exchange a couple of phrases with a barista is interesting!
To observe smiling baristas who greet every guest with joy and pleasure is cool!
To try a delicious Italian cappuccino (or espresso) for only just 1.5 euros – beyond price!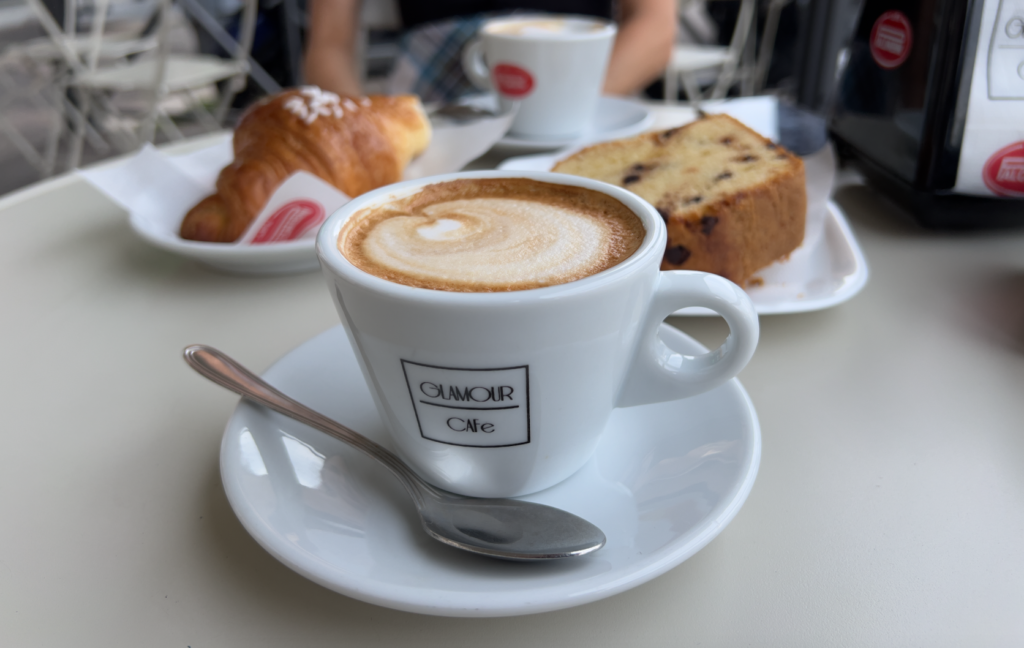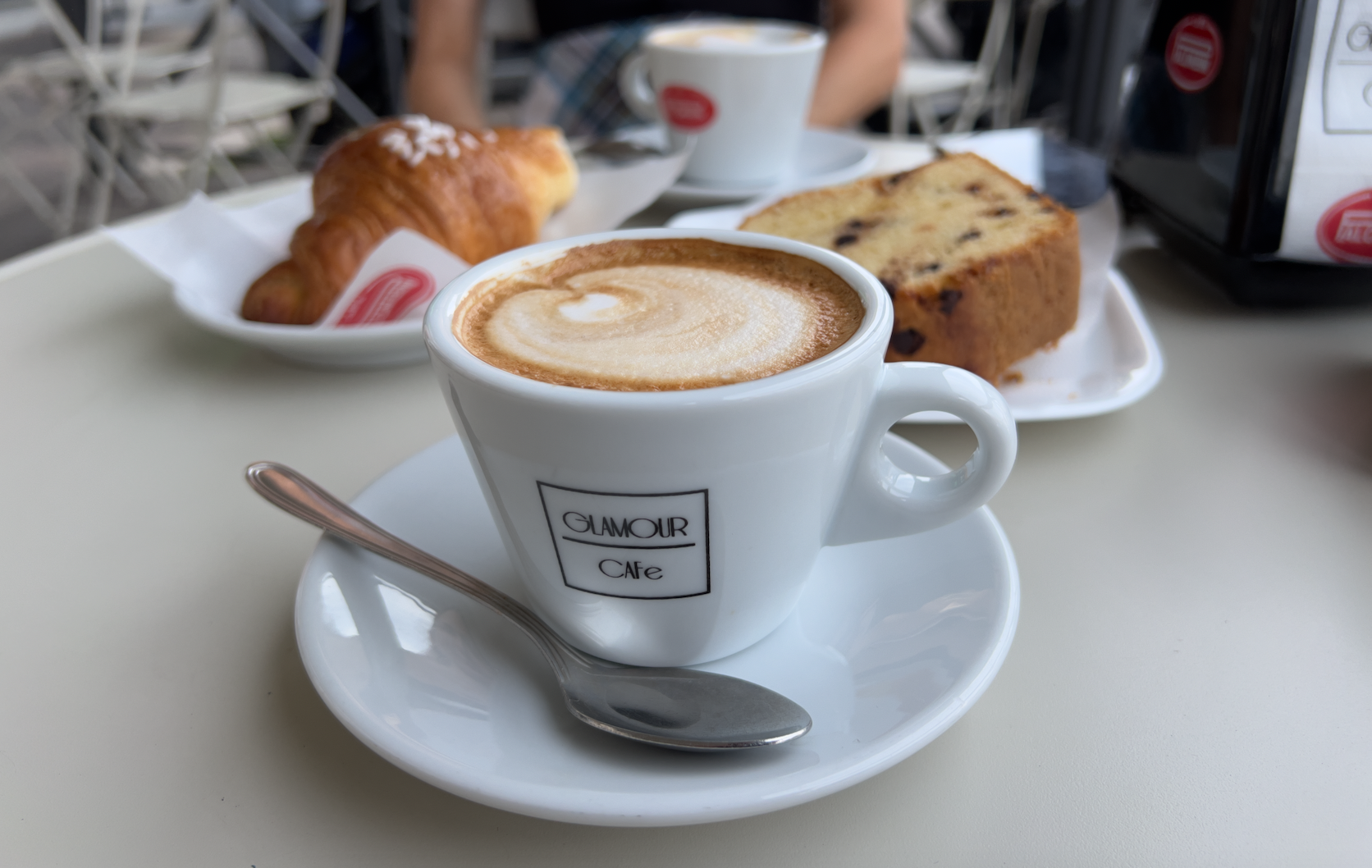 Tip №3
So what to do in Italy, besides sightseeing?
Enjoy food, of course! You can easily experience a full gastro tour in Rome!
So don't feel like visiting museums? Then visit a neighboring gelateria!
Gelaterias in Rome are located on every corner. So you can walk to any of those that you like.
A little tip: if you see a queue at the gelateria, that means they have a great and tasty ice cream there! The same rule can be applied to any other catering establishments.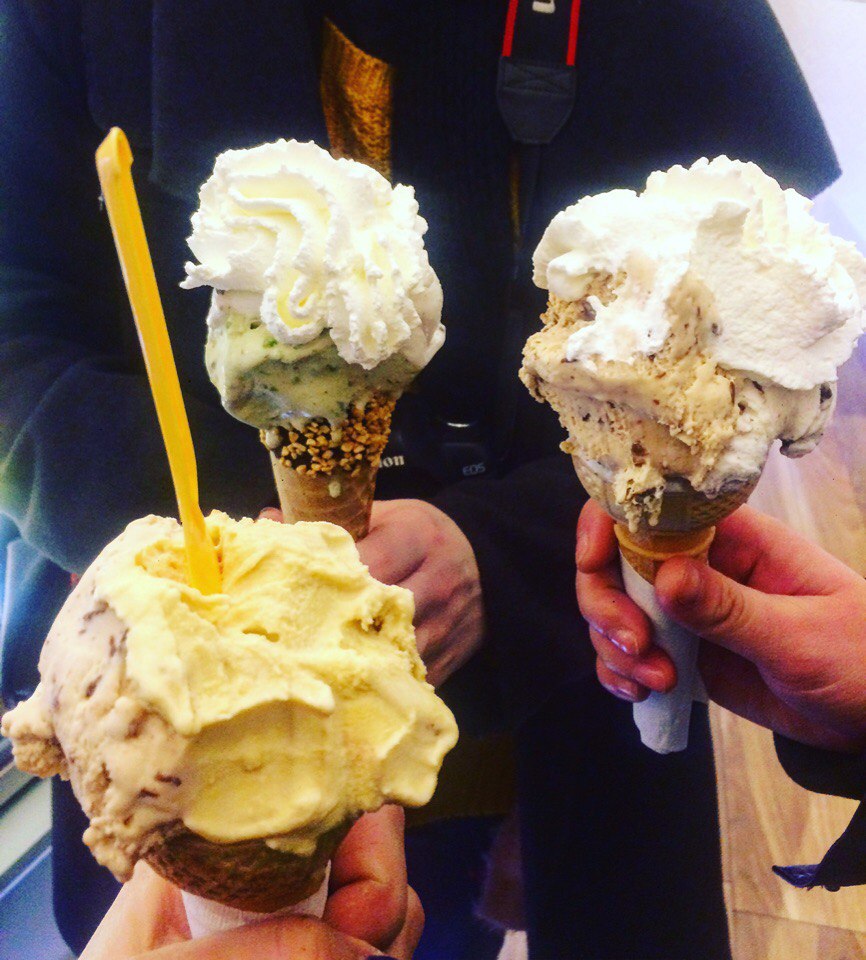 Speaking of gelaterias, I can't help mentioning two of my favorite venues:
– "Fatamorgana" in Piazza degli Zingari 5 or in Via dei Chiavari 37A
– "Gelateria del teatro" in Via dei Coronari 56.

There is always a great choice of tastes and friendly staff that is ready to help you.
Tip №4
Speaking about food, I should share one more popular venue.
Everyone with a low budget or everyone who enjoys visiting some cool places will find it interesting.
So, do you think it's possible to have some pasta with a glass of wine for only 5 euros in the center of Rome, right by the Spanish Steps? Yes, it does!
Right here: Pastificio Guerra in Via della Croce, 8.
The restaurant opens at 1pm and closes until 9pm. Prepare cash in advance, and also keep in mind that there are no tables there, as the venue works as take away only.
A little tip: a portion of pasta + a glass of water and wine costs 4.5 euros.
But wine will be offered to you only if you eat right next to the place, so don't forget to ask them about it.
Tip №5
What else to do in Rome if you have already had lunch and gelato for dessert?
To have a walking tour of the Rome streets.
You don't need to go somewhere specifically, I would even say, you can walk and let yourself get lost there! 😀
What is so interesting about the streets of Rome?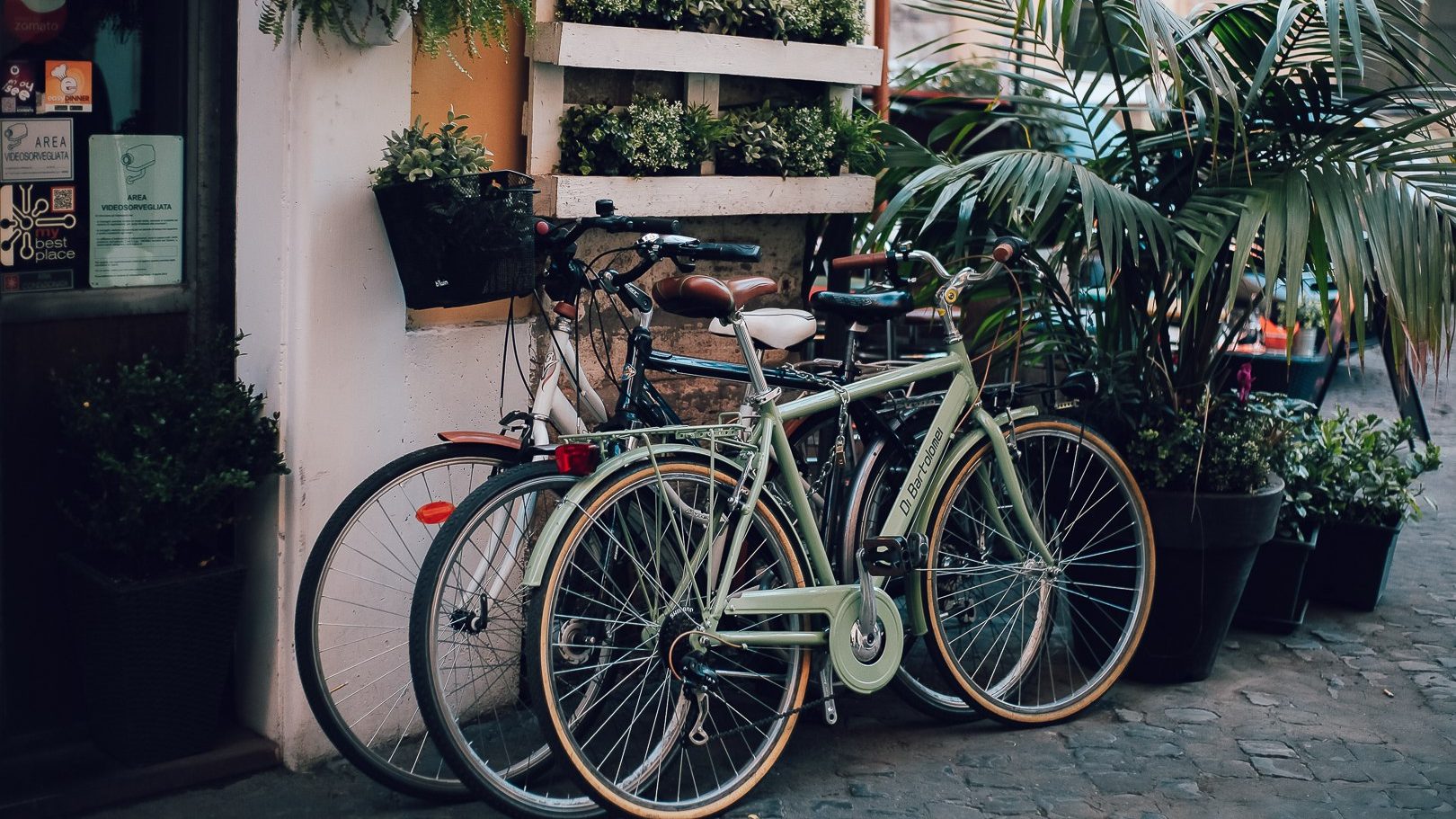 Walking and exploring stylish shops.
Walking and fascinating cute restaurants here and there, and rushing waiters taking orders from their guests.
Listening for Italian speech around, makes it to be a special Italian thing.
The atmosphere of Rome is unique in its own way, and it can't be compared with any of the other cities and capitals of the world.
Tip №6
SOOO much important advice for those who love shopping.
You should come to Italy with an EMPTY suitcase!
On the spot you will understand why 😀
Just  because it is impossible to leave this country without buying any Italian clothes and shoes!
And it is not so expensive!
Italy is one the world's fashion centers; sales in Italian outlets are available all year round.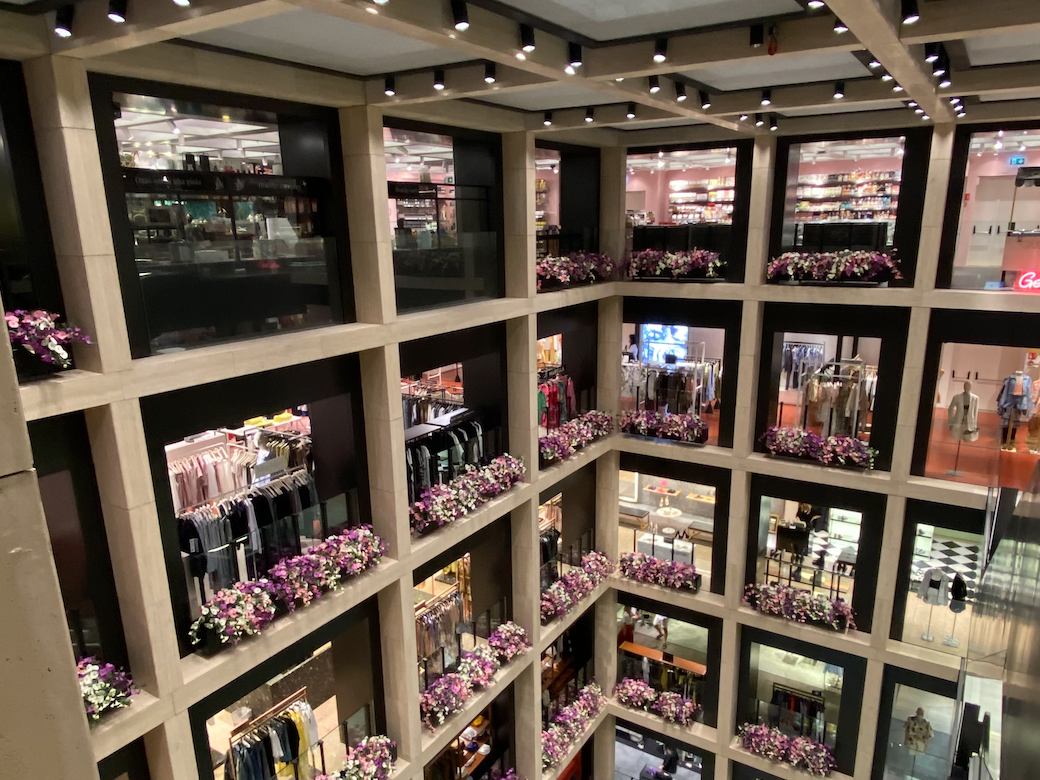 A huge number of stores in Rome have the same prices as the world famous H&M and Zara. But Italian shops can offer you something unique and beyond the scope of mass market fashion.
I would not recommend any specific stores, they are all so different, and there are so many of them in Rome that you can easily find something you specifically like right on the spot.
And think about the idea of the empty suitcase!
Tip №7
What else to do in the lovely city Rome? Take a ride on public transport, ideally on a bus.
You can fall in love with the works of Michelangelo, Raphael and Leonardo da Vinci, but for sure public transport is one of the key features of a city lifestyle and can tell you a lot about its inhabitants.
Keeping in mind the expressiveness of the Italians, you can be ready for a fun adventure 😀
You can ride a few stops and watch other passengers, it's very exciting!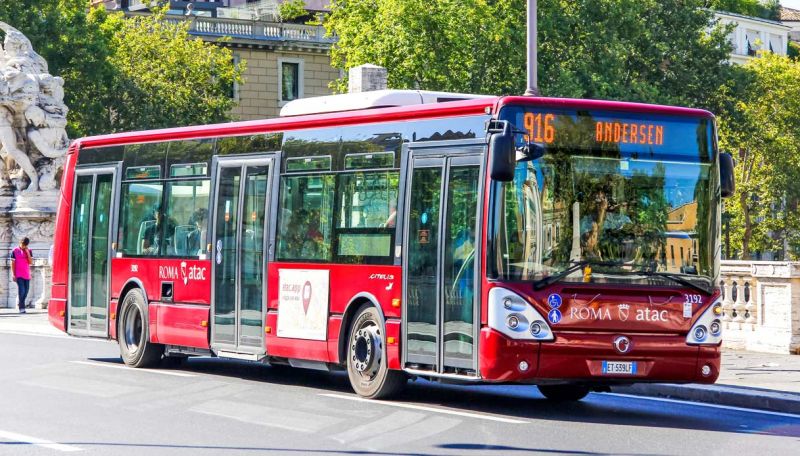 But don't forget to purchase a ticket in advance. You can't buy it from the driver. Tickets are sold at metro stations or bus stations, as well as at Tabacchi or Tabaccheria shops.
Tip №8
Let's get back to shopping.
There is an unusual place in Rome that is definitely worth a visit.
This is the Porta Portese flea market.
For something unique, arthouse or antique, go here.
And it is also a special type of paradise for fashionistas.
If purchases are not planned, then you can just wander around and collect cool content for your social networks 😉
Important note: the market is open only on Sundays and only until 2 pm. Don't be late.
Tip №9
What else to do in Rome?
Take a scooter and go for a ride in the Villa Borghese park, where you can get a beautiful picturesque city view from a height.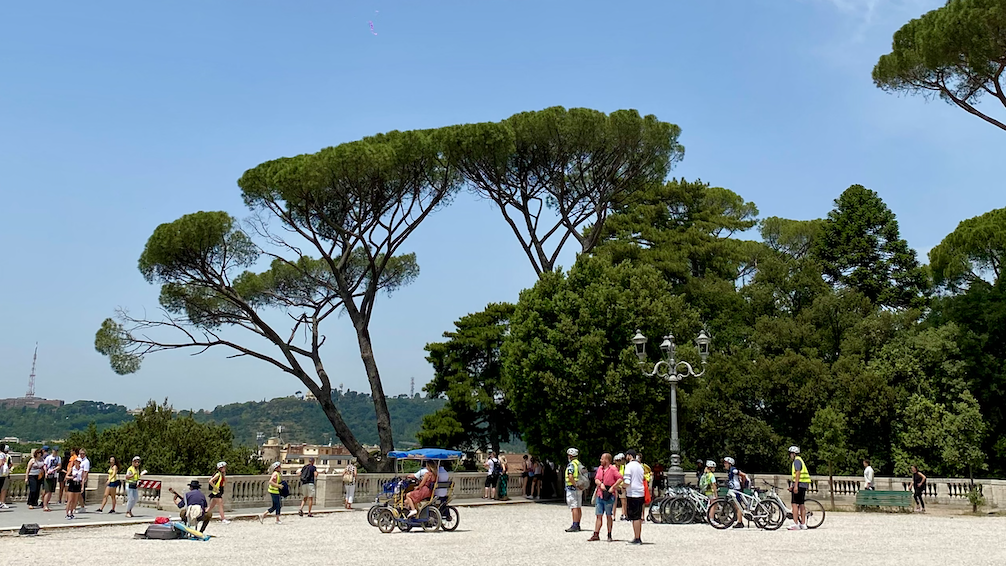 Or even arrange a city tour on scooters around Rome.
Electric scooters in Italy are very popular now.
You can find them almost in every corner in the center. So just download the app, register and get ready.
Some apps work only in certain areas of the city, so you should not travel outside of it. But it's easy to figure it out right on the spot, while choosing a scooter.
How much is the rent? On average, it costs 1 euro to unlock the scooter, and then it depends on the duration of the trip.
For example, some apps offer a price of 1 euro per 4 minutes of ride.
Most popular rental apps: Lime, Voi, Bird.
Tip №10
Italy is a very beautiful country, and Rome is the most photogenic city!
So while traveling in Rome you can do a great content for your social networks or photo albums.
In addition to the main must-see places, you may explore the Via dei Coronari.
In my opinion, this is one of the most Instagrammable streets in Rome.
It is enjoyable not only for taking pictures, but even just to have a walk there.
One of the most popular photo spots is a restaurant opposite the gelateria "Gelateria del teatro".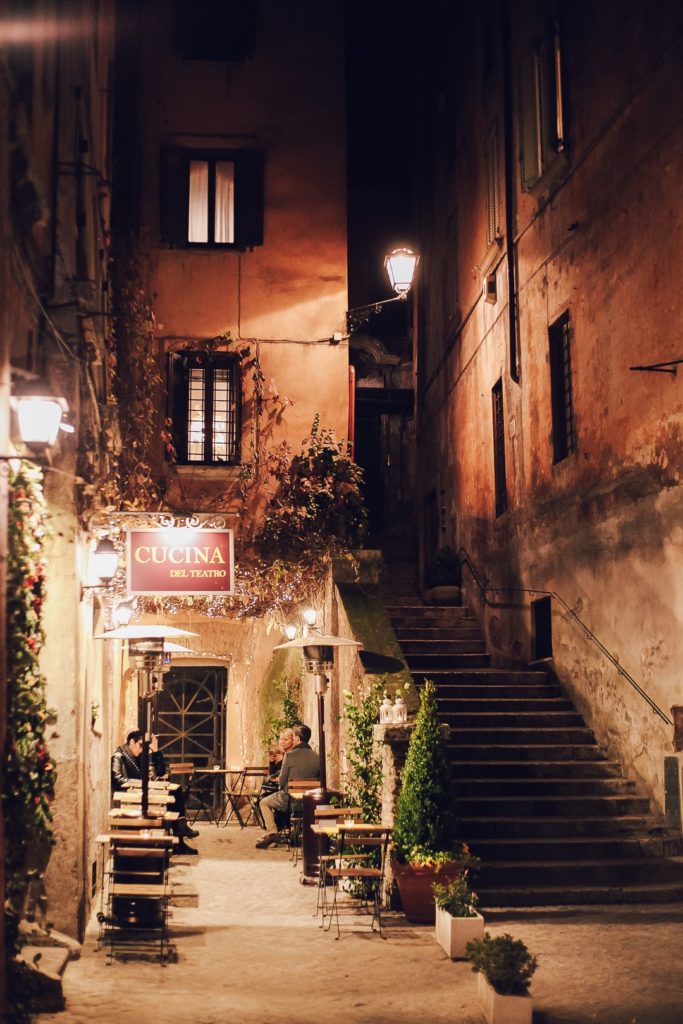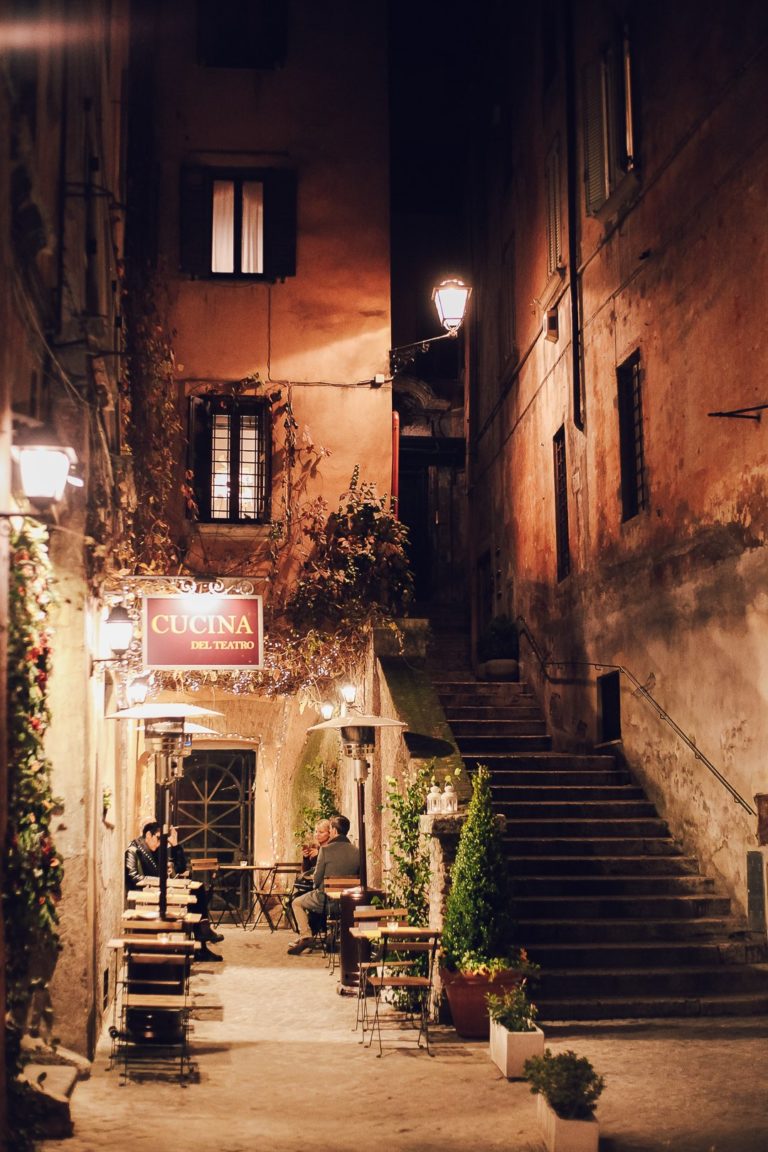 After exploring Via dei Coronari, you can turn towards Piazza Della Chiesa Nuova, where there is another popular insta-place in Rome: the small courtyard of Arco degli Acetari.
The courtyard includes a few houses with orange – the color of a Rome sunset – walls. The balconies of these houses, entwined with flowering plants, still retain the image of the Middle Ages.
Few people know about the existence of this courtyard, but nevertheless it is one of the most beautiful and secluded places in Rome.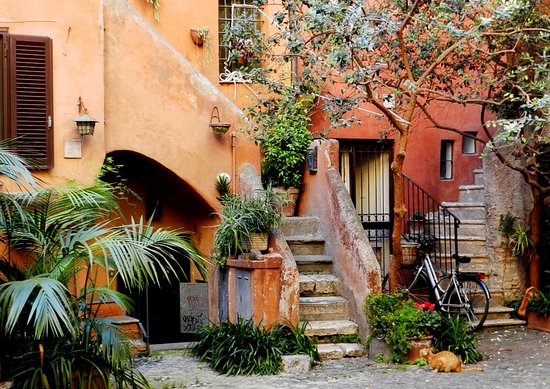 Among the must-see places, I cannot but mention the magnificent Trevi Fountain and the Spanish Steps. They are especially beautiful in the morning hours, at sunrise, when there is almost no one there, and when you can make some great shots.
Tip №11
From sunrise to sunsets.
Watching the sunset in Rome also can be special.
For example, you can enjoy a great panoramic view over the city from the hill of Villa Borghese, from the upper steps of the Spanish Steps or from the Aventine Hill.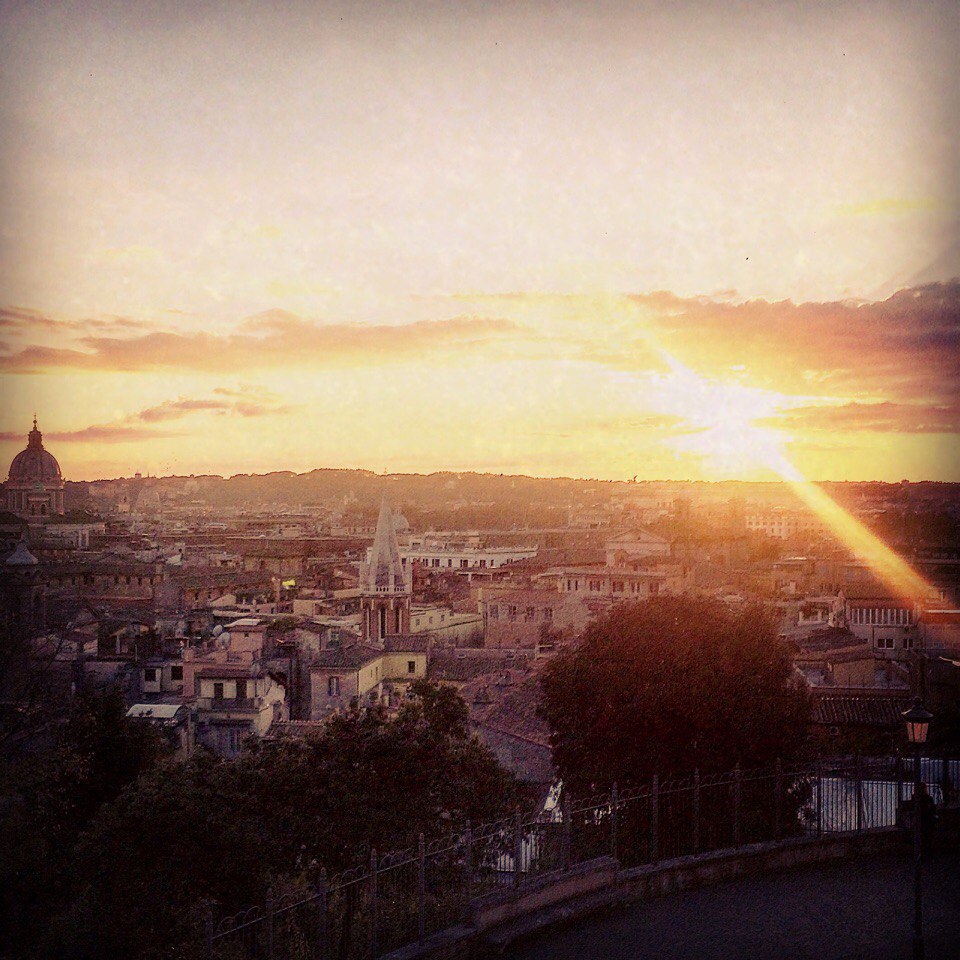 Furthermore there is one of the most inexpensive rooftops, which is located on the top floor of the La Rinascente shopping center.
This rooftop bar offers coffee or other drinks and views of The Eternal City.
There is also a restaurant, but it's quite popular and busy most of the time, so often free tables run out long before sunset.
Tip №12
 Italy is a world wine producer, so visiting a local winery can be one of the exciting activities.
In a 20-minute drive from Rome, in the village of Tenuta Pallavicini, there is a small winery whose owners have been producing wines since the end of the 17th century.
They also offer tours to the vineyards, tell stories about the winery history and share the secrets of wine production and storage.
And definitely at the end of the tour you get the wine and local delicacies tasting set.
The tour is available in Italian and English languages.
The ticket price is 30 euros.
To learn more, check details and to book the tour you can easily on their website.
Tip №13
Want to taste some wine without leaving the city? Easily!
You should go to one of the most popular city wine bars, where in addition to wine, you will be offered tasty snacks or local delicacies.
There are some very atmospheric wine bars in Rome that might interest you.
For example, a cozy wine cellar Goccetto.
Decorated in the Venetian style it has around 850 types of Italian and French wines. Appetizers include prosciutto and Italian cheeses. The place is close to Piazza Della Chiesa Nuova and it is perfect for an aperitif.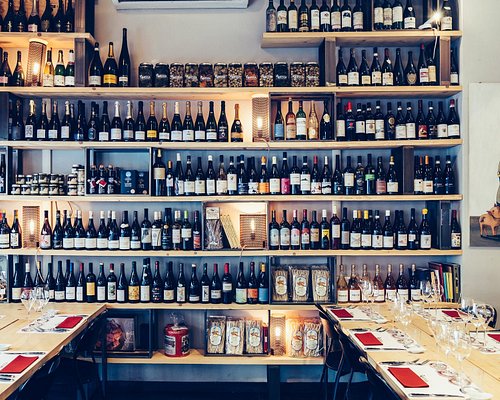 Another interesting place you might like is Gastrobar Roscioli, which is located in the Campo dei Fiori area.
The venue offers several unique tasting programs, ranging from the standard with several positions of wine to choose from, and ending with a full set of "Wine and Food – Tasting Dinner".
If you plan to buy a certain amount of wine they offer a free tasting program.
To check details and to book go to their website.
Tip №14
What could be cooler than coming to Rome and taking a cooking class from a real Italian chef?
Besides wine tasting The Roscioli gastrobar chefs offer you a three-hour immersion in the art of cooking with sharing the main secrets of Italian cuisine.
The master class is accompanied by wine and food tasting, so you won't have the opportunity to refuse!
Classes are held in English every day, except Sunday, here you can check the details, ask questions and book a suitable time.
Tip №15
For those who love yoga.
Is it possible to travel to another country without having a break from your favorite hobby? Yes.
In Rome, there are many yoga centers that offer convenient single, multiple or unlimited programs for tourists.
For example, there is one of the most popular schools among travelers – Zem Yoga Studio Roma. They holds classes 7 days a week, all lessons are taught in English.
You can choose the most convenient timetable, according to your travel plans.
Tip №16
What else to do in Rome if you are not so interested in museums?
Go on a tour of the limoncello boutique. Limoncello is a lemon liqueur that is produced in southern Italy.
The strength of the drink is on average 20-30%, and it is the second most popular liqueur in Italy, after campari.
In the center of Rome there is a whole limoncello shop, whose owners produce it themselves. You can choose something for yourself or as a souvenir to friends there.
The store is called La Boutique del Limoncello and is located near the Pantheon in Via del Governo Vecchio, 94.
Tip №17
While traveling around Rome, you might like the idea of going to the sea coast, that is only a 30 minutes drive from the city.
The most popular areas are Ostia, Santa Marinella and Anzio.
Take a train at Termini train station and head to the sea.
Moreover, you can go there all year round. For example, I was there in December, and the trip turned out to be more than wonderful.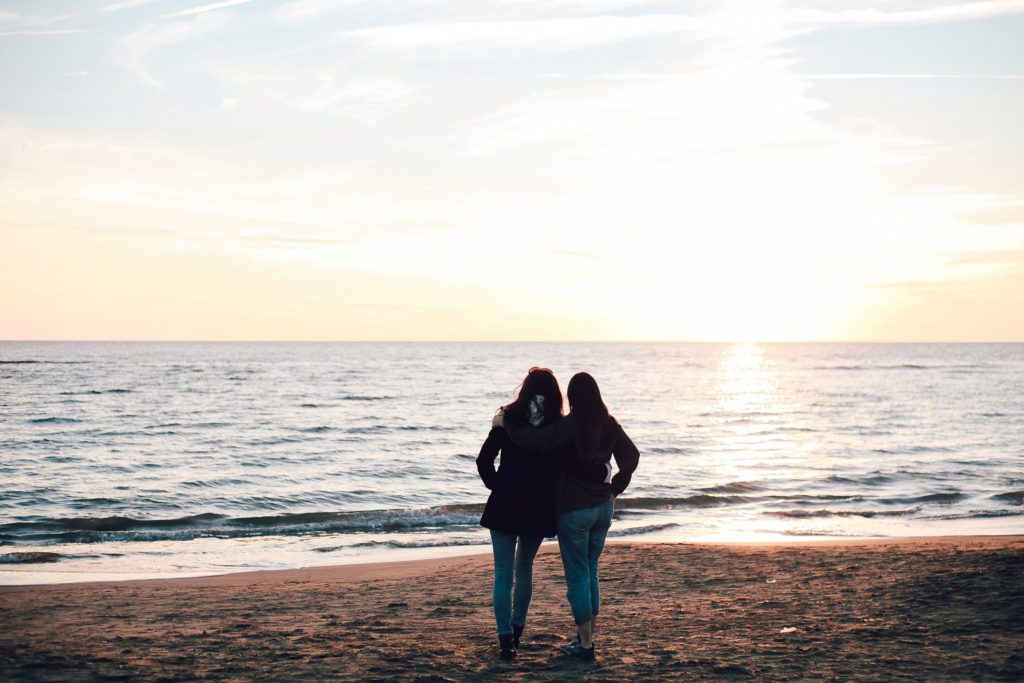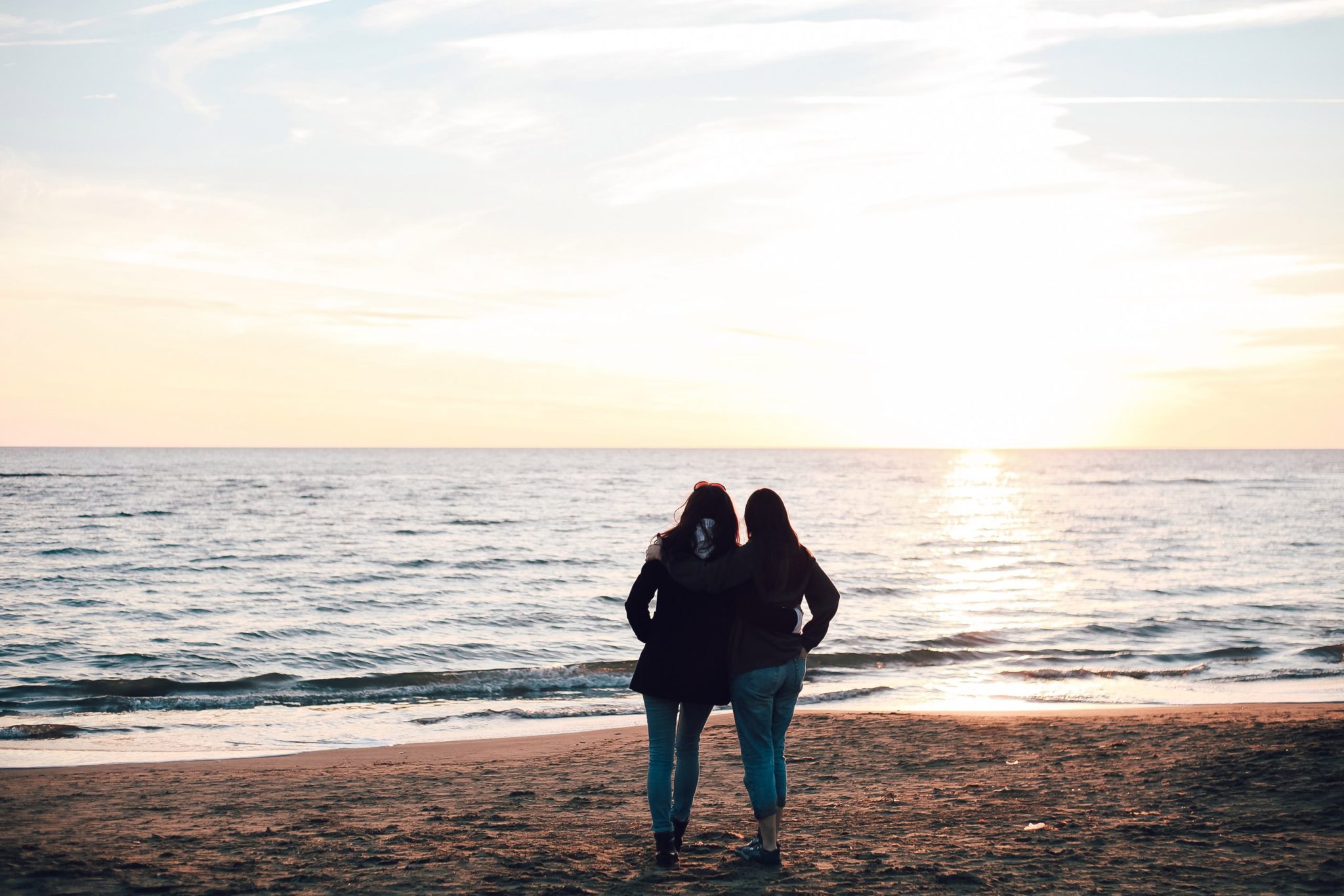 Plus it also helps to take a break from the busy city rhythm!
Tip №18
While walking around Rome, for sure you visit Trastevere, and this is the right decision!
Firstly, Trastevere is one of the nicest districts in Rome, consisting entirely of small streets with cute restaurants richly decorated with greenery.
Enjoy walking along the streets, taking photos with elegant shop windows and balconies background, enjoy watching the cheerful Italian teenagers.
There is a special place for having dinner, one of the most popular restaurants in Italy, that is located right there.
I'm talking about Tonnarello restaurant, and it's famous for its homemade pasta as one of the best pastas in Italy.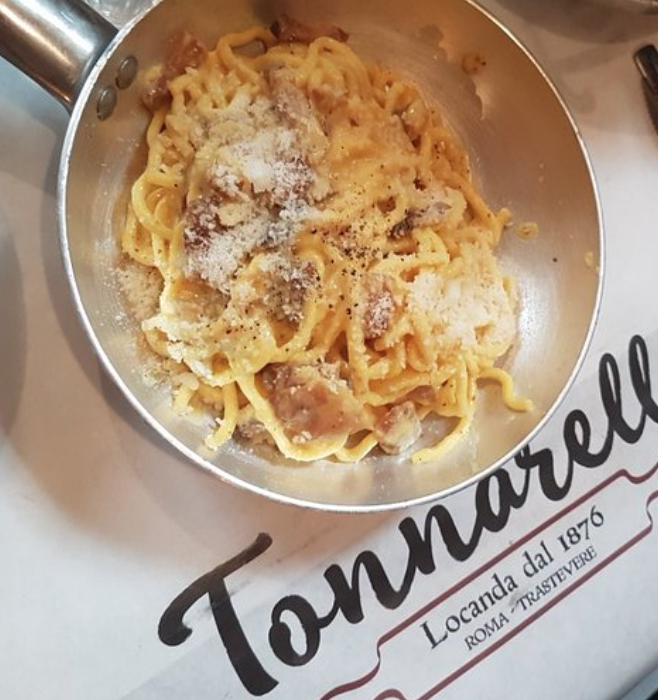 Plus this is the only restaurant that I have ever found during my trips that has so many good reviews (more than 34 thousand (!!) both on tripadvisor and in Google reviews).
Even if you are in Rome during the low season, be prepared for a queue at the entrance 😀
This restaurant is really worth the wait! And the staff will do their best to get you seated as soon as possible.
And of course the most popular dish among guests is homemade pasta, and the prices here are more than reasonable.
Tip №19
My list of advice comes to an end, and of course I left the most interesting venues for a dessert.
In 99% of cases, when you come to Rome, you would like to try a real Italian pizza.
If so, here is my own find – Piccolo Buco pizzeria.
Its history began over 100 years ago, and now this pizzeria is in the top 50 pizzerias around the world.
Pizza is prepared according to a special individual recipe of the chef, and its taste is soooo much delicious!
The venue is open only for lunch and dinner, so the queue outside is a usual case. Nearby shop owners even installed special fences on the street for those who stand in the queue. But if you decide to try it to get inside, you'll not regret it after!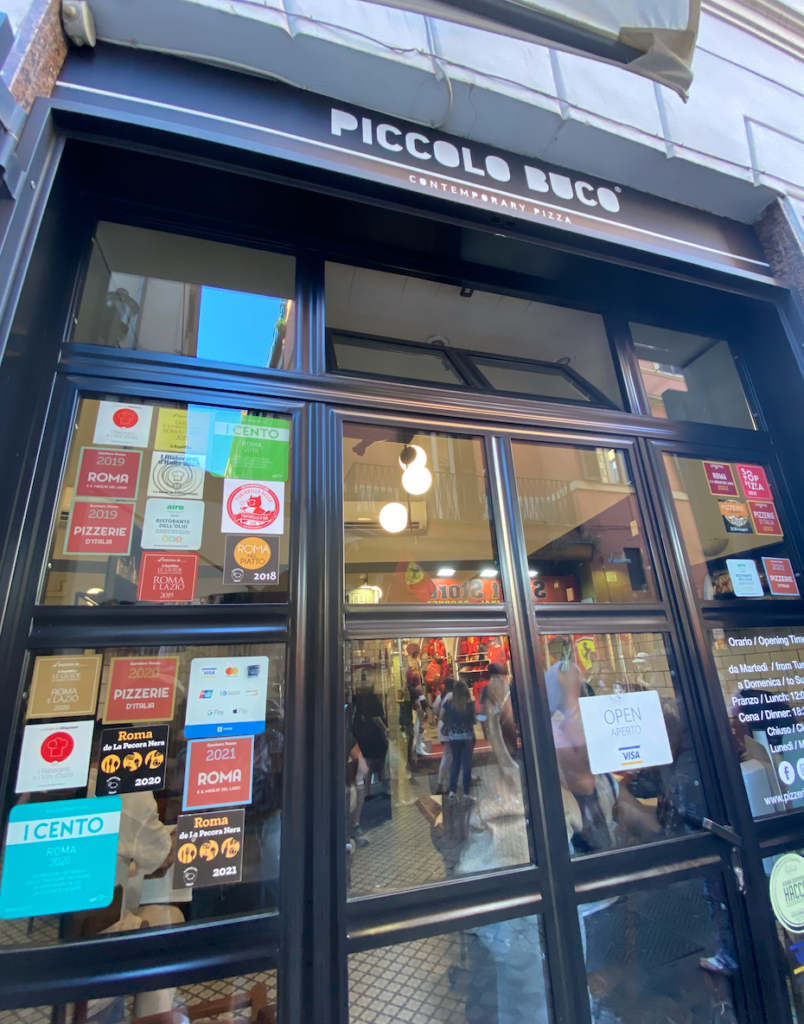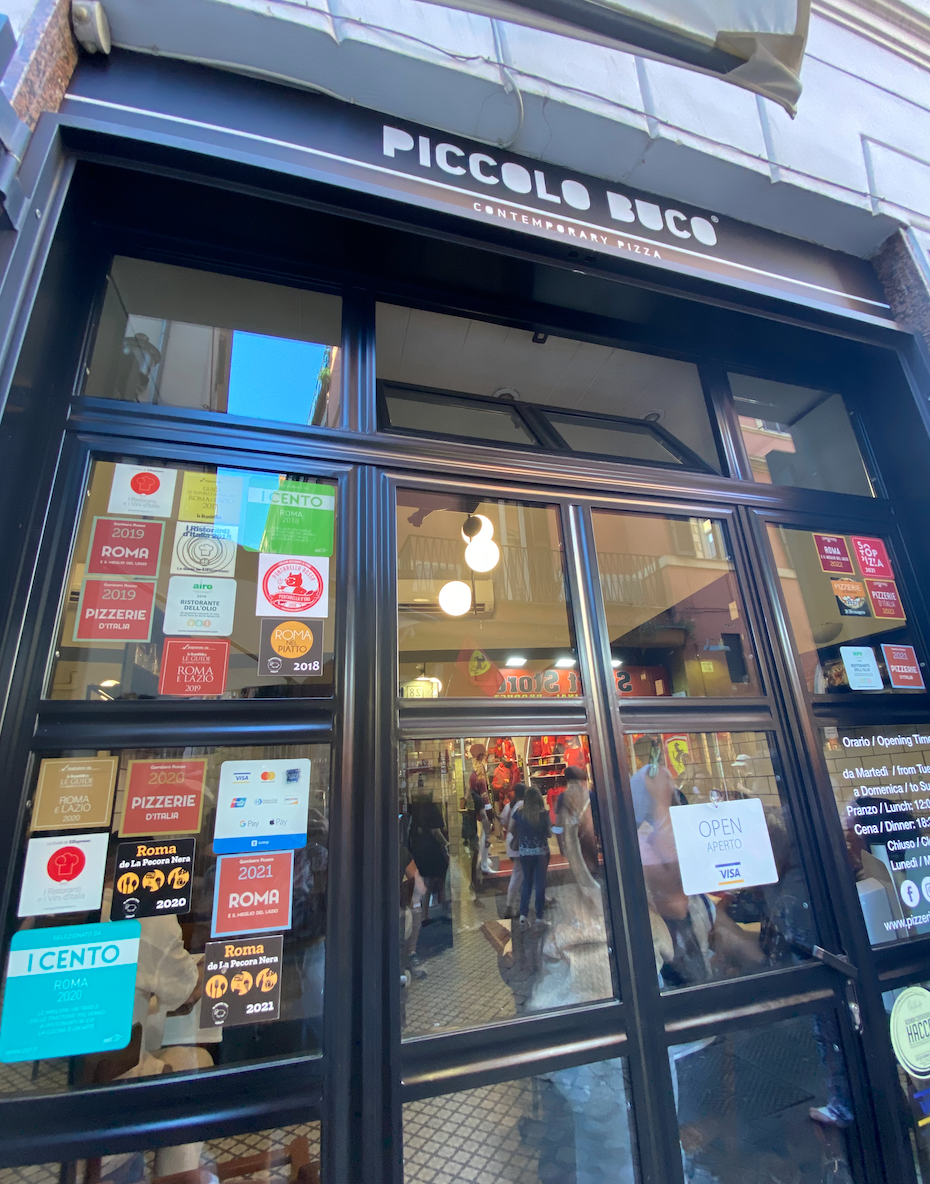 I think I don't need to explain more, the photo speaks for itself!
Tip №20
And now it is my favorite!
Is there any place in Rome where you can enjoy a glass of wine in a secluded place and with a panoramic view of Piazza Venezia, the palace and the monument to Victor Emmanuel II?
Those who have already been to Rome have definitely passed by this venue, and definitely did it more than just once.
This is my special secret place – a small restaurant called Cin Cin Bar.
The feature of this restaurant is that on the second floor they have two balconies with tables and umbrellas that protect from rain and sun.
There are also balcony doors that close guests from the inner hall with visitors, giving a complete privacy and a fascinating open view of the entire square and the palace. Impressions are unreal!
Also want? Then it's time to visit Rome. 😉
By the way, the Margarita that we ordered there was one of the most delicious and most inexpensive in Rome.
---
If you like my ideas about how to spend time in Rome or if you in general prefer to do something more than just sightseeing when you travel abroad, secret Blue Marlin bar in Ibiza might be the place for you.