Many of the travelers who visit the Indian state of Goa are ready to explore not only beaches and coastal areas, but look forward to moving far inland, to see jungles, waterfalls and wild, intact nature for themselves.
Me and many of my friends belong to this category of people who are constantly ready to discover.
The one who are open to everything new and who are not happy with little, but want to explore the world from different sides.
Do you feel that all of this is about you? Then get ready for a fascinating story.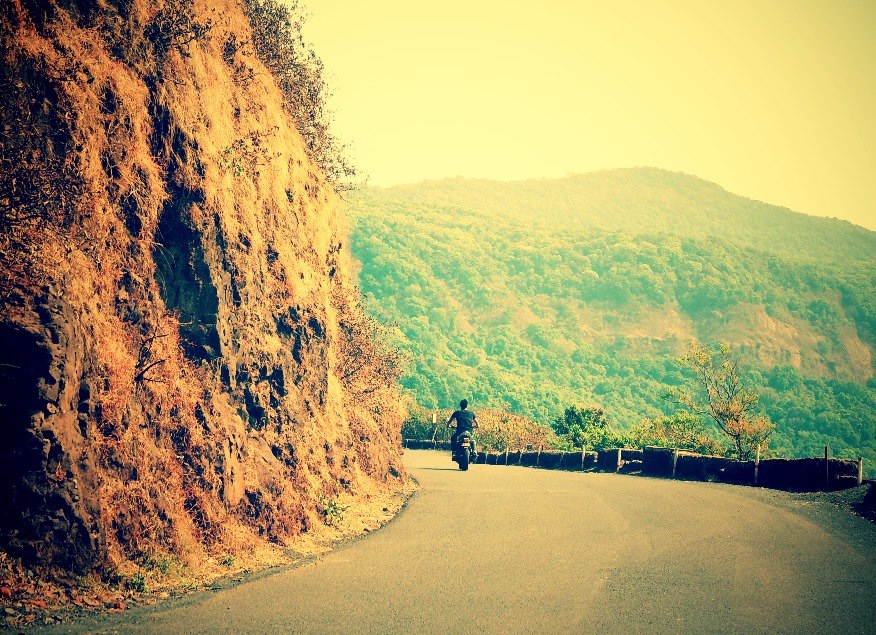 Chorla Waterfall or Surla Waterfall or Sada Falls?
First of all, I would like to mention that when you do research about any information and location of Chorla Waterfall on Google, you can be confused by the number of options.
In fact, everything is a little bit easier.
You just see all active (or inactive) waterfalls throughout all the area in Google search. After a 5-minute analysis, it becomes clear that there are two waterfalls with the same name Chorla (Surla) Waterfall in Goa state and there is one more waterfall with the name Sada Falls Chorla.
All of them are located quite close to each other, in the same area right on the border of three states: Goa – Maharashtra – Karnataka.
The approximate distance between all three waterfalls is about 20 km.
However, I'm not sure that you will be able to explore all of them in one day. It takes quite a long time to get to the waterfall on foot.
But if you are an experienced jungle traveler, then you might be lucky 😀
Anyway you can choose which waterfall you are more interested in and decide where you would like to go.
In this article, I will share my incredible experience of traveling to the Indian jungle and try to give some advice on how to get to the waterfall that we visited more conveniently.
We have decided to explore the Chorla Waterfall because it slightly differs from most other waterfalls.
Its bowl of water is located at the top, and not at the bottom, as it usually is. We got fascinated by its photos and started to plan the trip.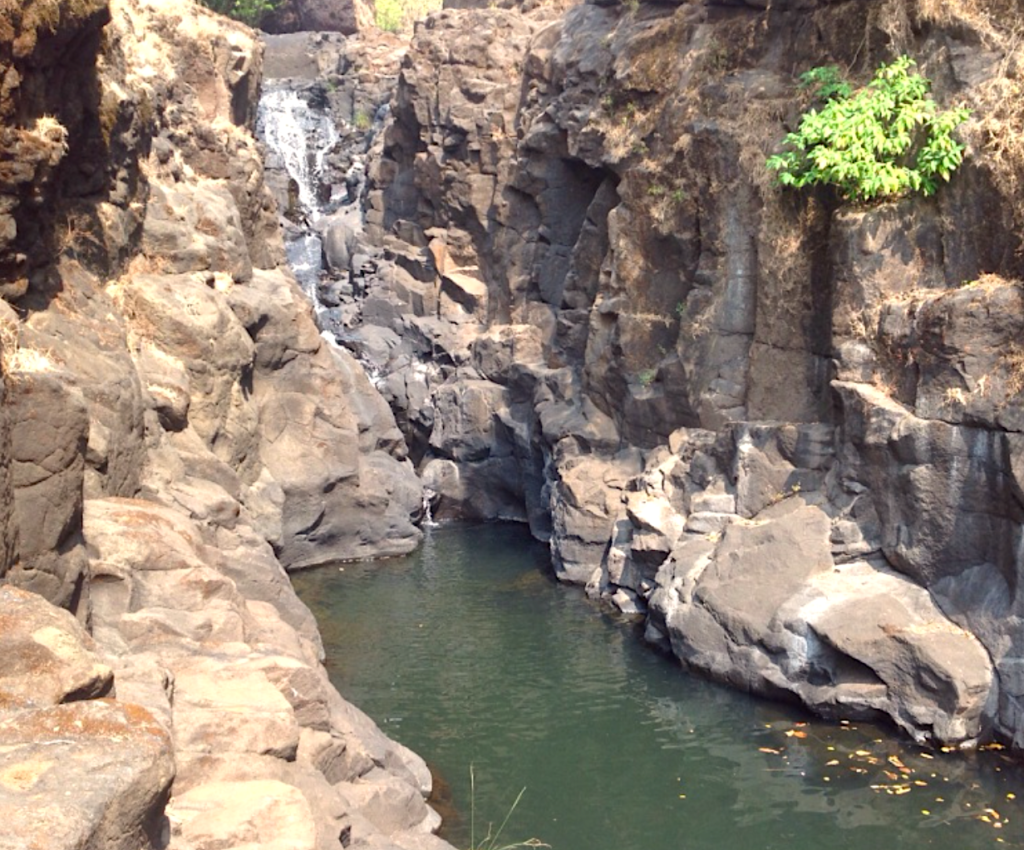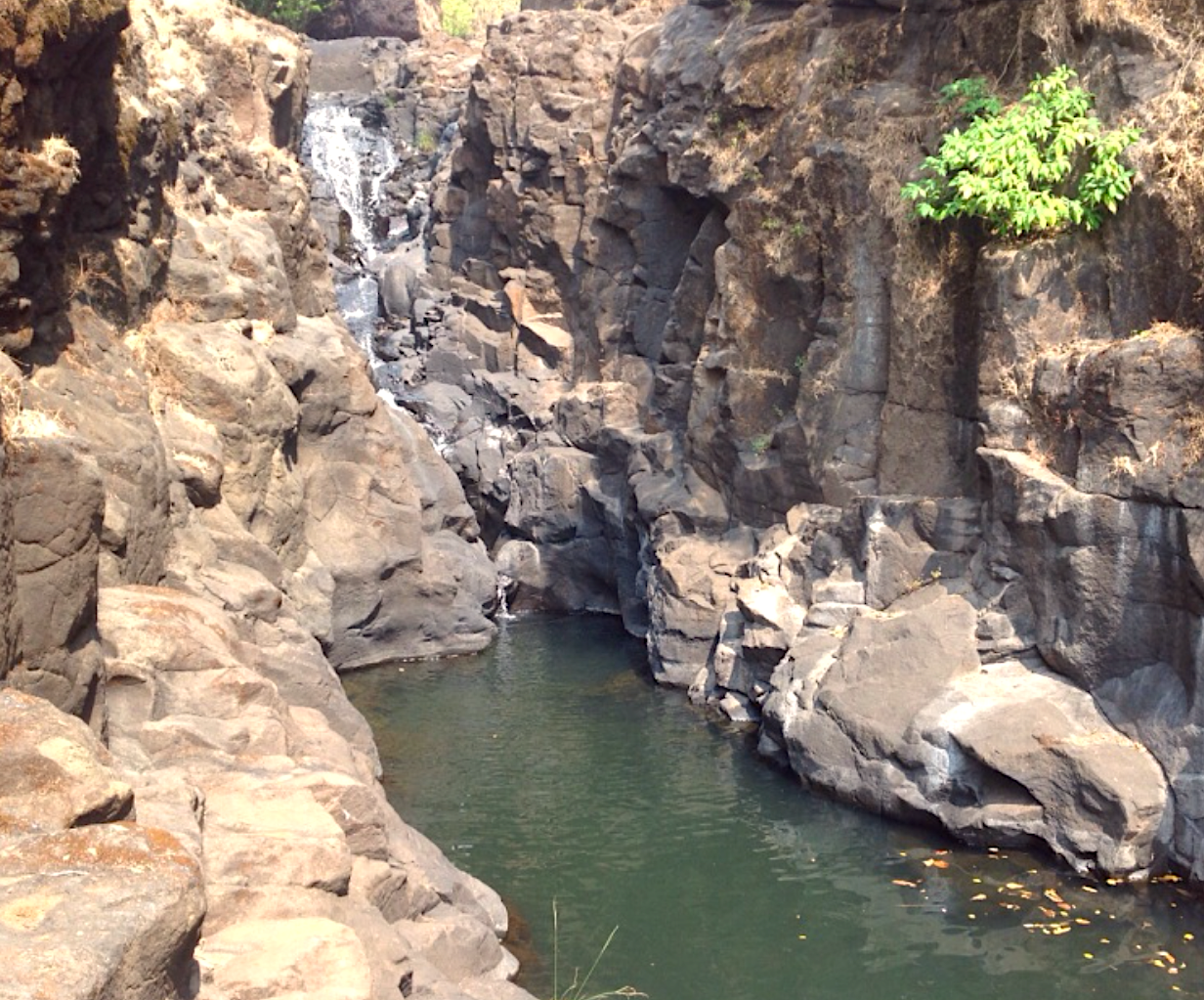 Chorla Waterfall Goa On Map
The waterfall is located in the northeast part of Goa state, in 60 km from its capital – Panjim (or Panaji) city.
This map shows the exact location of the waterfall bowl.
But I'd like to share one more location.
This pin is the exact place where the waterfall river starts.
Going by this river you"ll get to the waterfall bowl and one of the most scenic view I've ever seen in my life!
Chorla Waterfall How To Get
It doesn't matter where you start from, the distance to the waterfall is quite big, so it's better to leave early in the morning.
If you are driving from North Goa, then it is worth moving through the city of Mapusa.
If you are traveling from South Goa, it is more convenient to get through the city of Ponda.
This is the closest parking spot to the waterfall. It's the tiny village that has a parking area right next to the indian temple.
Chorla Waterfall Jungle Experience
The journey to the Chorla Waterfall, frankly speaking, was one of the most vivid and memorable adventures of all the time I traveled around the world.
I went there with a group of friends, already experienced of travels to jungles. So we tried to prepare as best as possible for this trip.
Everyone had downloaded offline maps on their phones with all the route pins marked, plus one of the guys had a working Indian SIM card, so we could also navigate on Google maps.
We put on clothes protecting our skin from the sun, sneakers instead of flip-flops, and some food and water in case we got lost.
As well as full gasoline tanks.
So totally prepared and excited we went off towards adventure.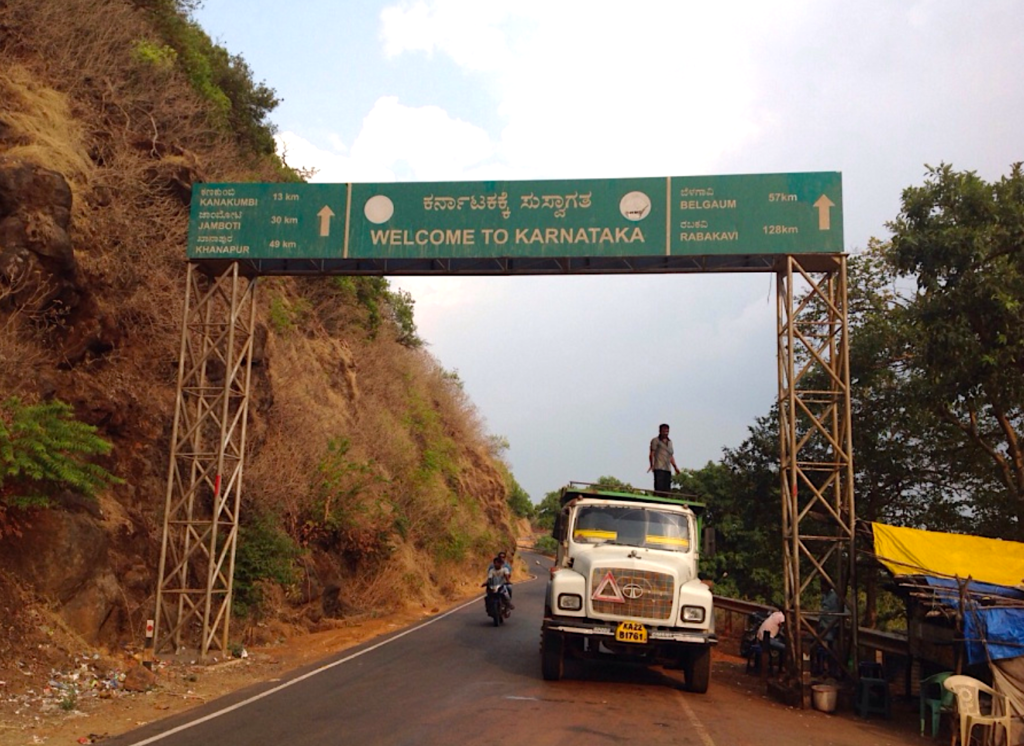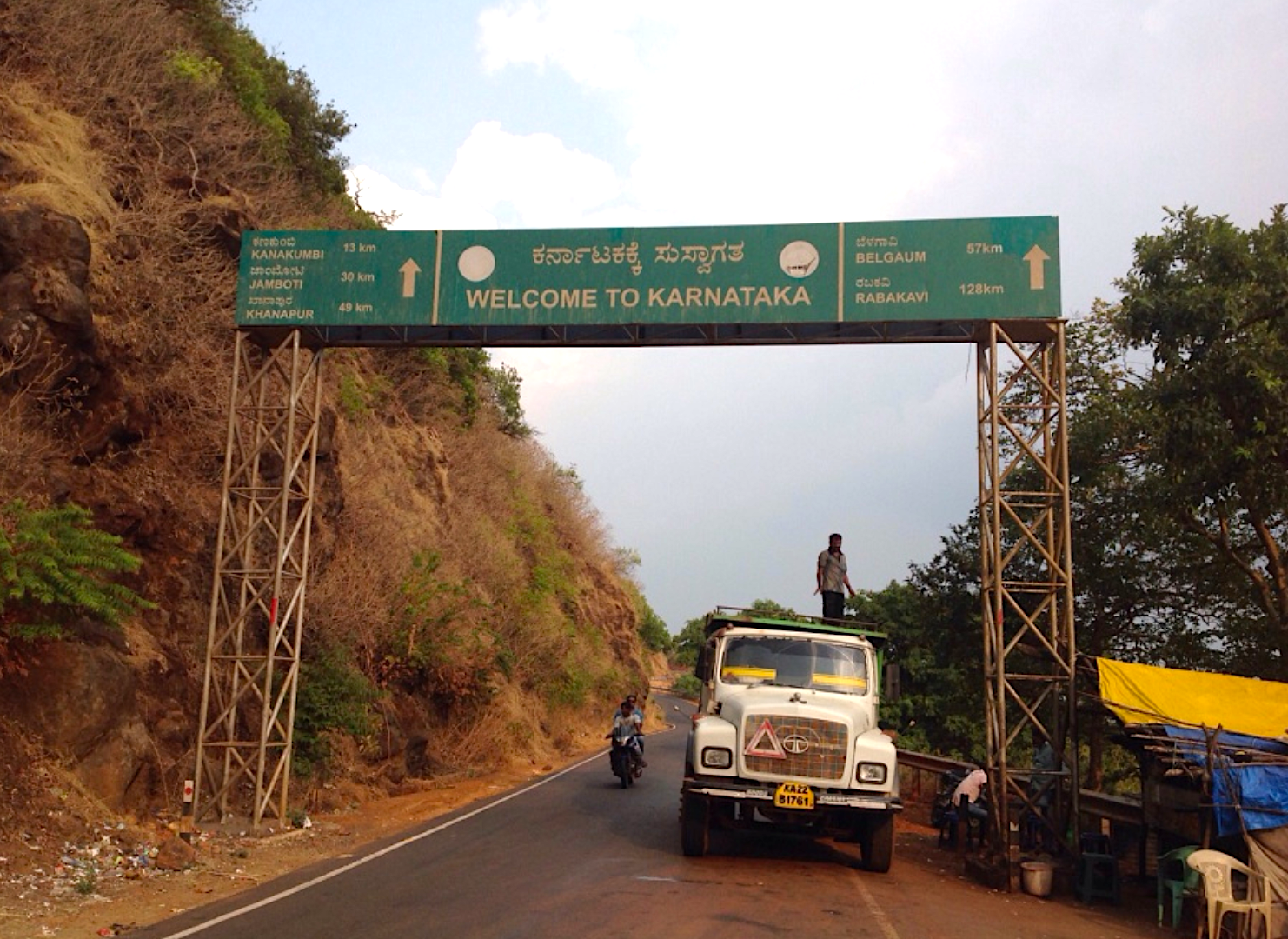 Everything went according to plan, we drove as far as possible to the nearest place to the waterfall, and after stopping at the parking spot we went on foot.
The route on maps showed that there was not more than half an hour left to walk, but the area turned out to be a bit weird.
First of all, we met a herd of buffaloes who were staring at us, luckily they didn't decide to come closer to us. Soon after that we saw some strange signs on the ground, hardly made by a human.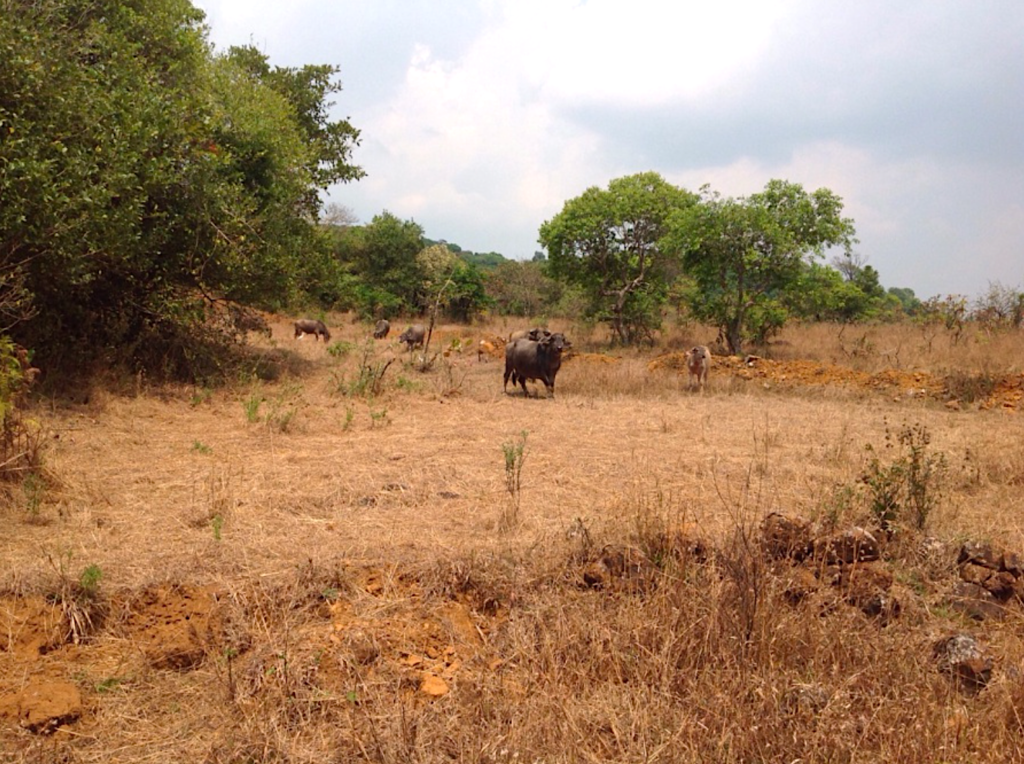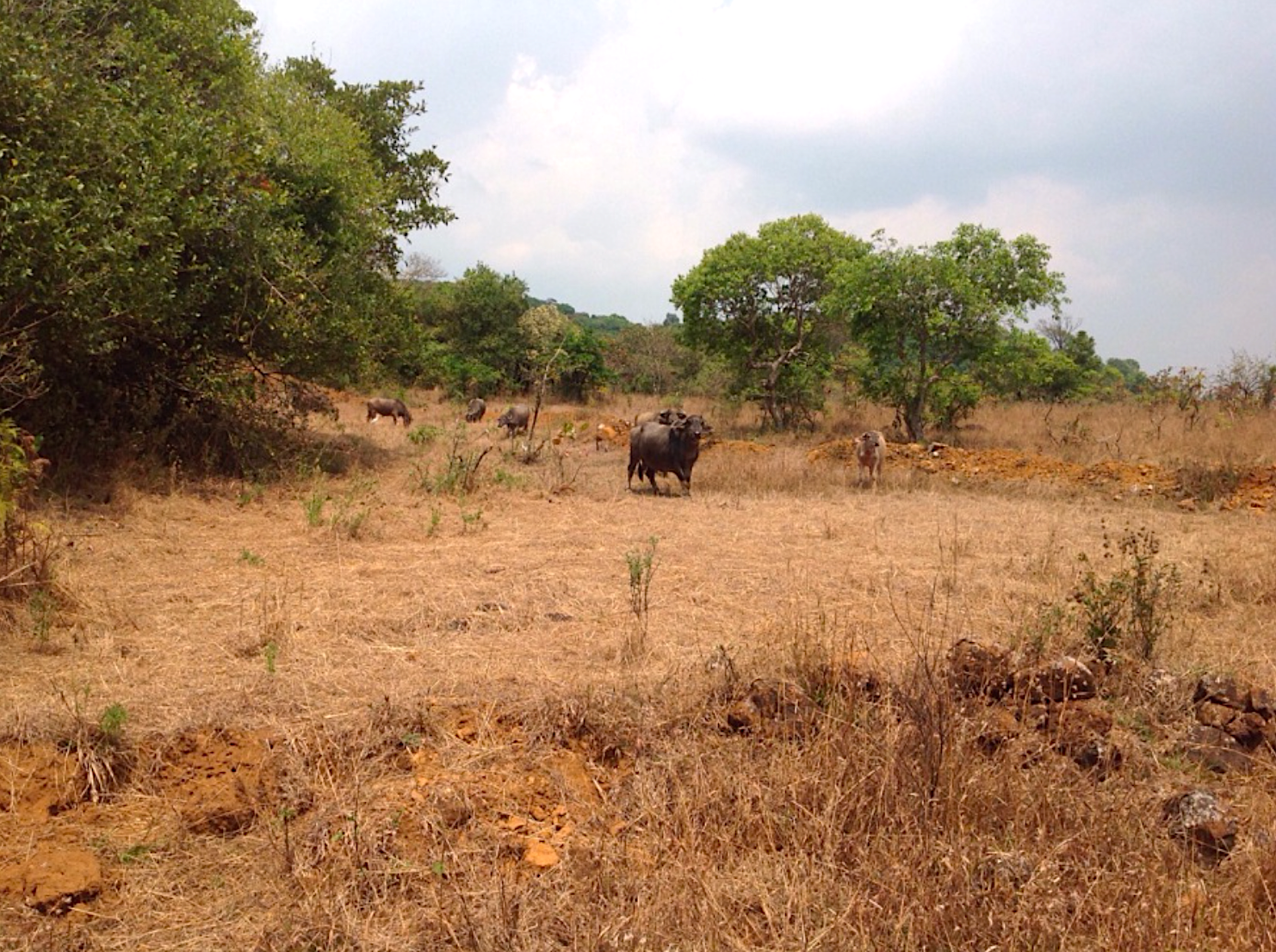 And soon after that we needed to walk through the river with one meter bushes.. Even the male half of our company doubted for some time whether it was worth going or not.
We imagined all kinds of snakes that could and could not be there. So finally we just jumped over the river in five seconds.. and honestly, I was so much glad we didn't meet any snake there.
And soon after that we had to get through the jungle with very sharp branches and a bunch of cobwebs, we got out of there all in scratches, already thinking that we would never find the waterfall. As a girl, adrenaline covered me so much that when we eventually found it, I just burst into tears..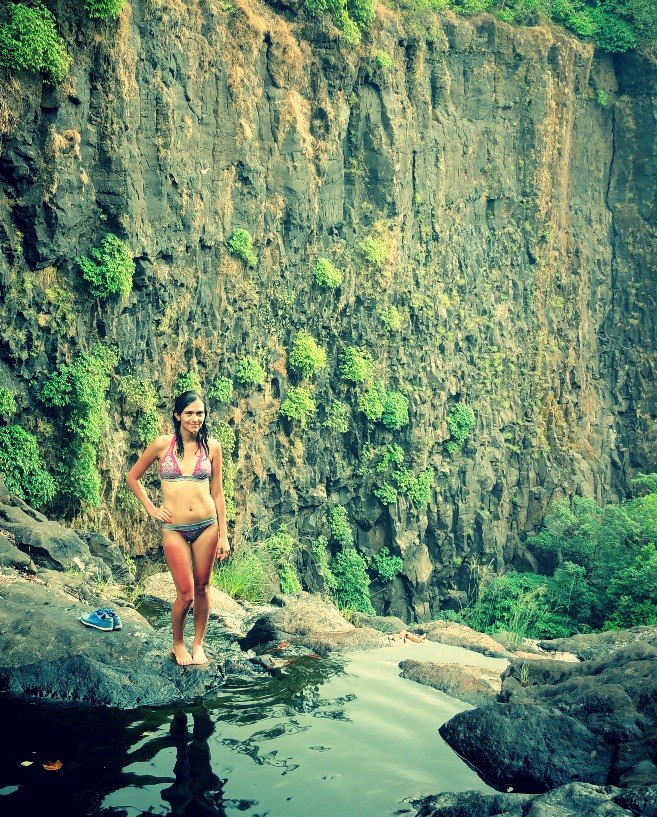 Now, after a while, I can honestly say that this trip, or rather, a walk through the mysterious jungle to the mysterious waterfall was really worth it and full of excitement.
So beautiful and untouched nature welcomed us, all the time while we were in the jungle – we felt absolute privacy and harmony with ourselves and the nature around us.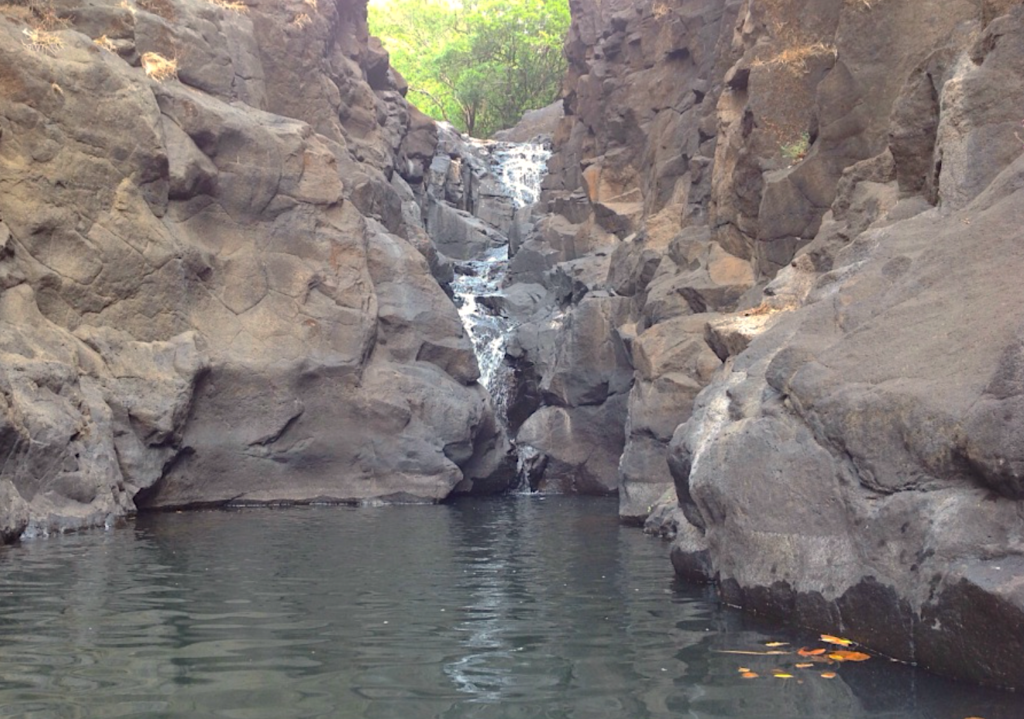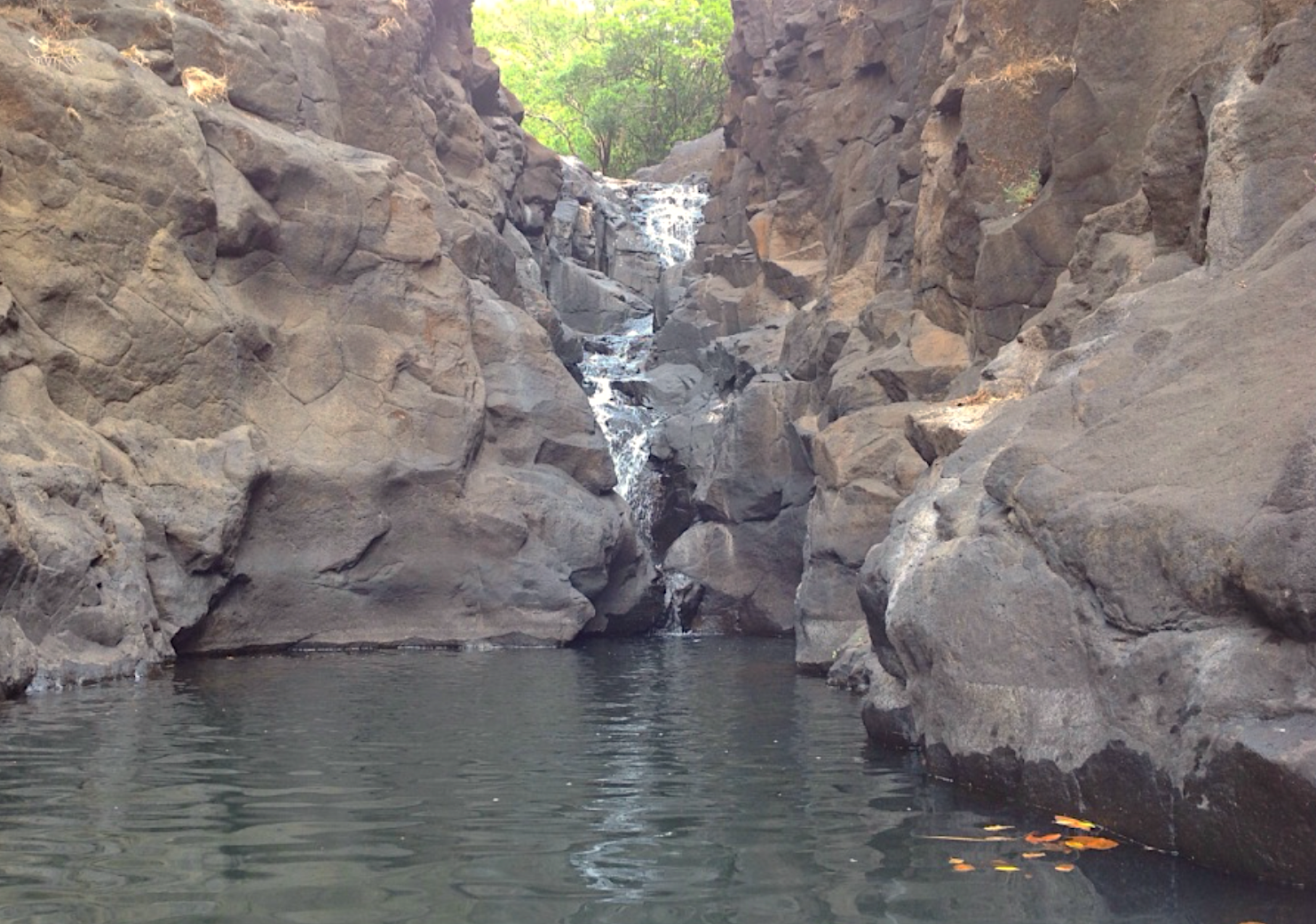 One Small Tip..
No matter which waterfall in Goa you decide to explore, you should consider the fact that this part of India has two distinct seasons: the rainy season and the dry season.
The rainy season usually starts in early May and lasts until early or middle October. The rest of the year lasts the dry season. Although, due to global warming, the period of the season change may be slightly shifted.
If you want to see a wild full-flowing waterfall, then it is best to go during the rainy season or in the first couple of months after it ends.
This does not mean that in other months you should not explore the waterfalls at all, but you need to keep in mind that during the dry period the waterfalls will be partially dried up.
In our case, we went to the waterfall at the end of March, or almost at the end of the dry season, however, we enjoyed it 100 percent.
Chorla Waterfall Goa Height
I could not find any data of the waterfall height, so I can only rely on my own feelings. I think that its approximate height is 70-100 meters, so imagine what a view is opening from its top! 
It's exciting and thrilling at the same time!
At this very moment you feel so much connected with wild nature!
I wish everyone to have such an experience!