Bali attracts tourists from all over the world not only due to the spacious sandy beaches and the deep waters of the Indian and Pacific Oceans.
In the center of the island there is an amazing city, different to most other cities in Indonesia.
I talk about Ubud.
Is Ubud Worth Visiting?
Ubud is like a cool green oasis in the middle of a hot desert.
Ubud – it is about calm, harmony, tranquility and inspiration.
Ubud – it is a thousand jungles, waterfalls, temples and monkeys per square meter.
Ubud is the true heart of the island.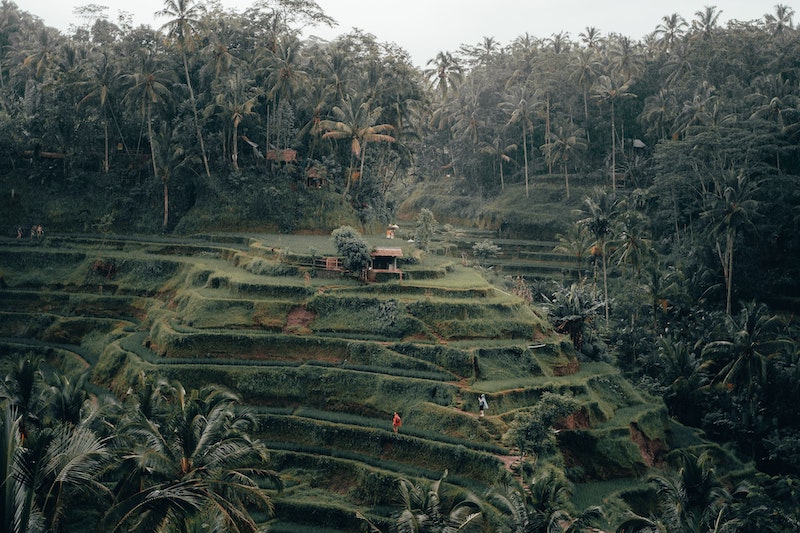 Ubud is considered to be an art center of Bali consisting of a huge number of workshops, dance schools, yoga studios, museums and art galleries.
Earlier it was a popular place for bohemians and hippies to stay, and now it has become a pleasant resort, welcoming people from all over the world.
Even if art, temples and the jungle are not your holiday priorities, this town is definitely worth a visit, at least once.
How Many Days In Ubud Is Enough?
If you are visiting Ubud for the first time, it is best to have 2-4 days for your visit, depending on how extensive the cultural program you are planning to arrange.
There are quite a lot of interesting places to see in Ubud:
Monkey Forest, Ubud Art Market, Pura Taman Kemuda Saraswati Temple, Ubud Celuk Village, Goa Gajah Temple, Tegenungan Waterfall, Ubud Royal Palace, Pura Puseh Temple and many more.
If you are only interested in relaxation, the opportunity to enjoy some time alone around nature, then 2-3 days will be optimal.
A lot of hotels are located right in the heart of jungles and some of them have pools with panoramic views over the jungle and rice terraces!
Quite often they offer good deals on rooms for guests to stay in.
So it's worth to check these offers.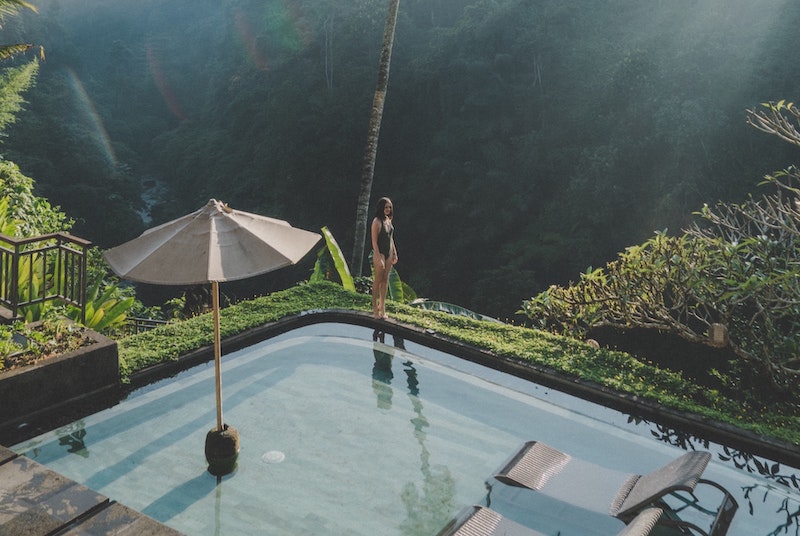 Be sure to try – you'll get the magnificent atmosphere and incredible emotions there!
For example, right now you can book a room in a marvellous Bucu View Resort in Ubud with an infinity pool over jungles and a deluxe room just for 58$ per night in September 2023!
Do You Need A Car In Ubud?
Again, it all depends on the purpose of your trip.
If you plan to come just for a couple of days, for relaxation and calm, then perhaps renting a car will only cause unnecessary stress.
The traffic in Bali, and specifically in Ubud, is specific: narrow roads, a lot of tourist buses, bikes and other cars, add here stray dogs or chickens walking-wherever-they-want.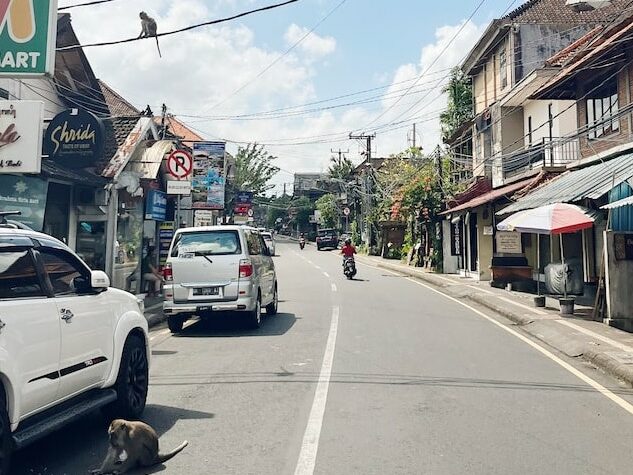 Of course, this will bring a lot of excitement to the trip, but is it worth it?
There is no problem at all with ordering a taxi or hiring a driver at the hotel, and the prices for this service are more than affordable.
Another problem you may face when renting a car is finding parking in Ubud.
The town is relatively small, and not many hotels offer parking spots for their guests. 
That means that you need to search for some public place where you can leave the car. 
That means that you may have to worry about its safety.
(However if you love driving you may find it as a new exciting experience, so why not? :))
Does Ubud Have Beaches?
I was surprised when I saw confusing information in Google regarding existing beaches in Ubud, but…
No, there are no beaches in Ubud.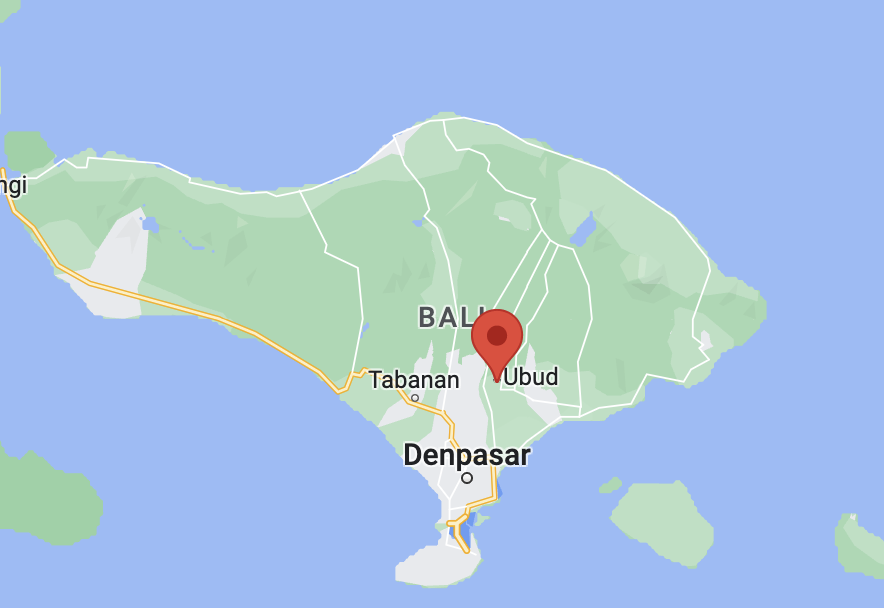 This town is located in the center of Bali island and does not have direct access to the coast.
Although you can get to the nearest beach relatively quickly, within 30-40 minutes, depending on the traffic.
If you are a beach lover, then take into account that the jungle, rice fields, temples and monkeys are what await you in the slow-paced and secluded Ubud.
Therefore, it is better to plan your trip in such a way that you can separate a beach holiday and your visit to Ubud.
How Close Is The Beach To Ubud?
If you, while being in Ubud, found yourself totally missing the ocean and swimming in the waves, then here you go: Keramas Beach, Betuas Beach, Pantai Saba – are the closest beaches to Ubud, around 20 km drive from the town.
By the way, these are Bali's most famous black sand beaches, and it's definitely worth a visit.
Usually it is not very crowded here, you can find several restaurants and cafes on site.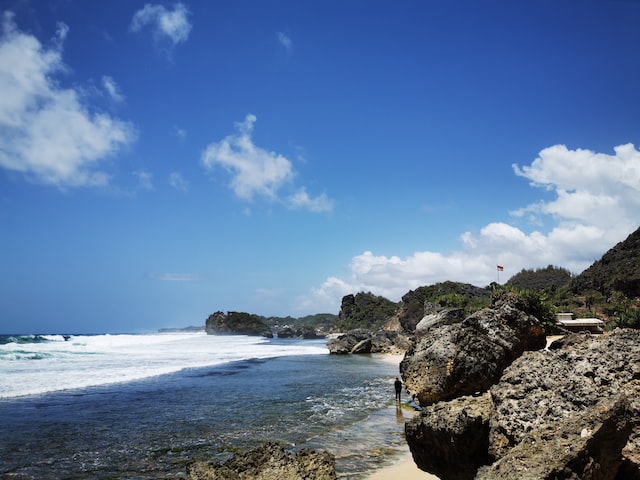 However, sometimes it might be wavy there.
What Is The Best Beach Near Ubud?
As I mentioned above, the city of Ubud is located in the center of the island and has no direct access to the sea.
However, there are some nice beaches for swimming or surfing within an hour's drive from the town.
Here's my top-5 list of best beaches near Ubud.
In the eastern part of the island there are several small secluded bays with clearly blue water, breathtaking views and beautiful white sand beaches.
Bias Tugal Beach, aka Secret Beach.
Distance from Ubud is about 40 km.
Entrance fee – 10,000 rupees.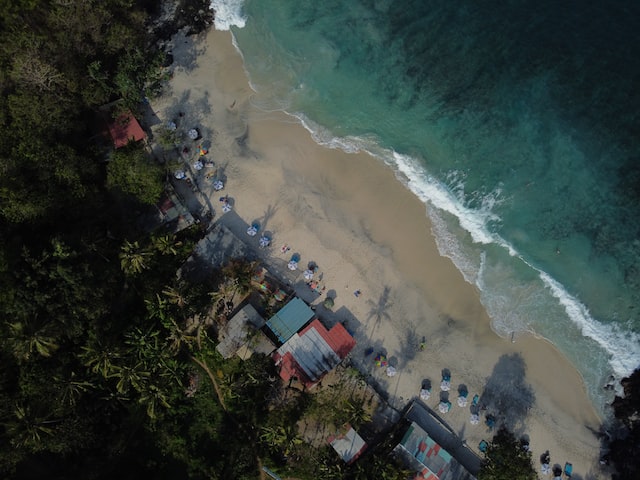 There are several cafes there and they offer sunbeds.
The sand is light yellow and the waves are small there, plus you can do snorkeling.
2. White Sand Beach, aka Virgin Beach, aka Pantai Pasir Putih.
The distance from Ubud is about 50 km.
On the way to the beach you will travel through very lovely picturesque areas.
Entrance fee – 10,000 rupees.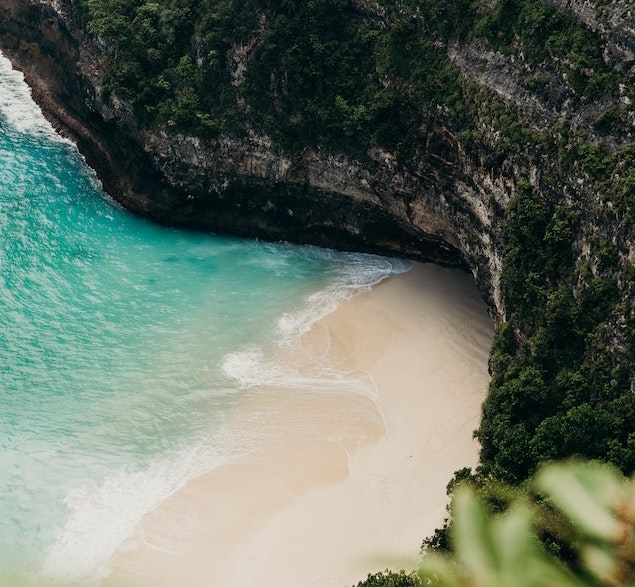 There are several cafes on site, where you can rent sunbeds or enjoy Thai massage.
3. Blue Lagoon Beach.
The beach is located near Bias Tugal Beach, so you can explore both of them in one trip.
Distance from Ubud is about 35 km.
This beach also has an entrance fee – 15,000 rupees per person (parking is included).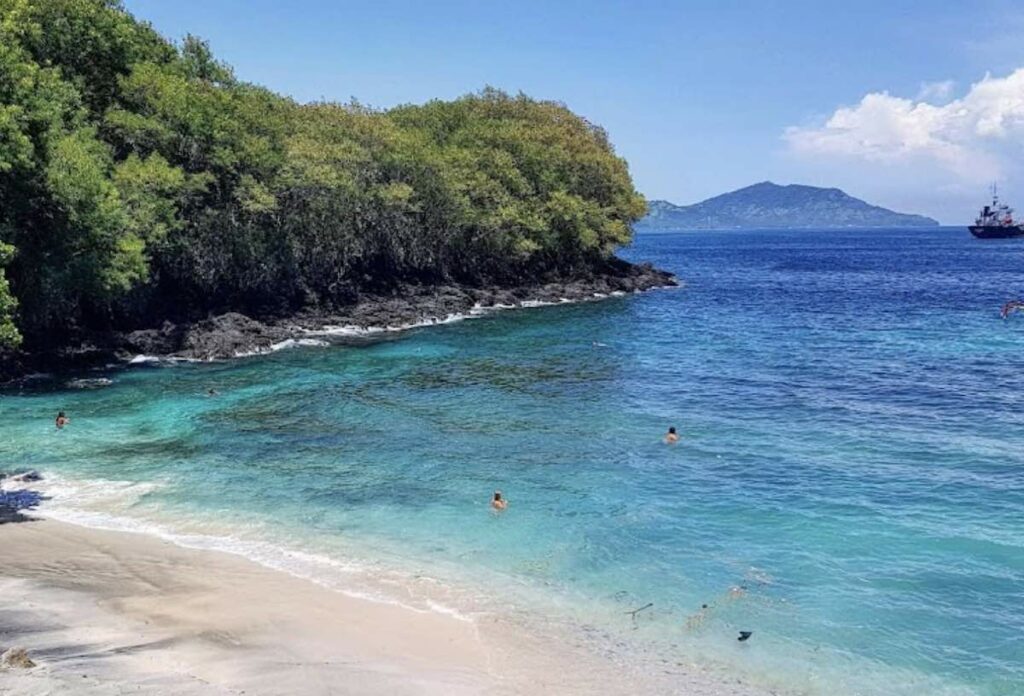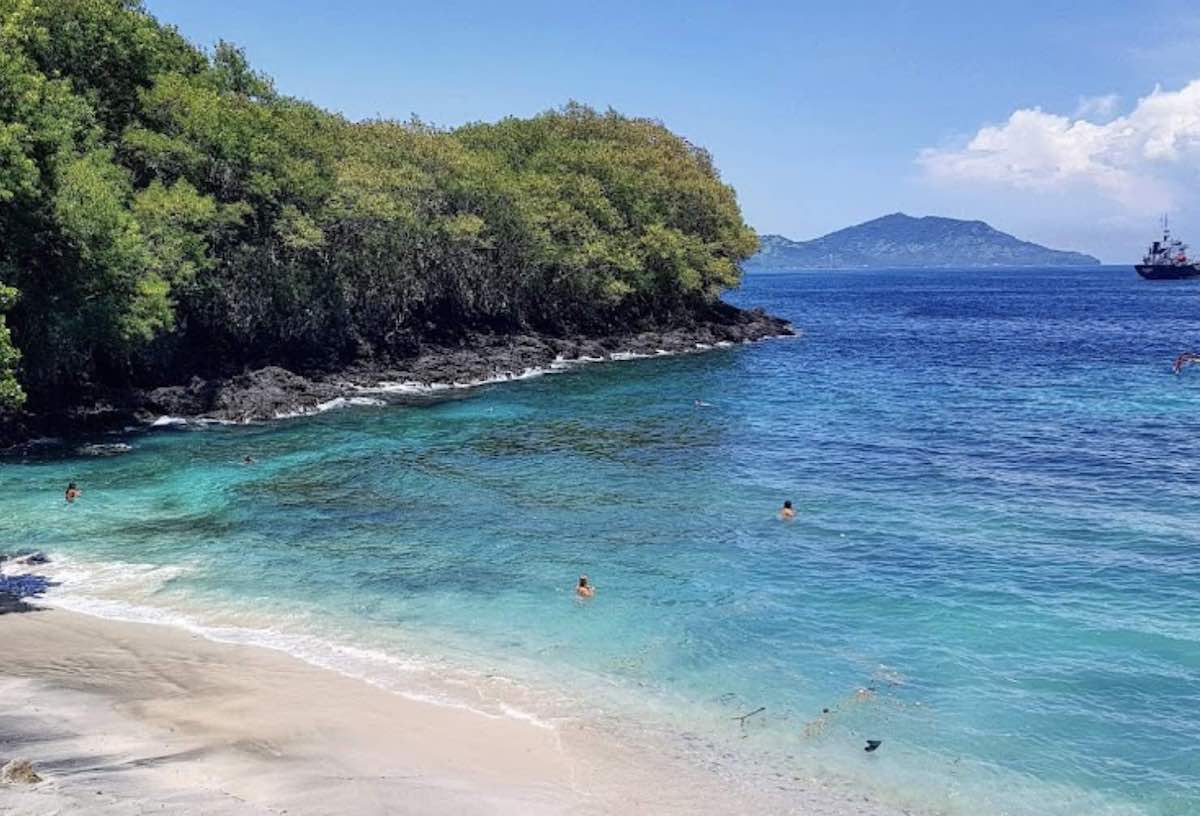 There are two cafes on the beach with sun loungers and umbrellas and a dive center where you can rent equipment for snorkeling.
There are not so big waves in this part of the island, and a house reef is quite welcoming, so it's definitely worth doing this type of activity here.
And a couple of beaches in the western part of the island, located right next to each other.
In this area, the waves are higher and stronger, so the place is recommended for surfing.
I should also mention that the sunsets there are breathtaking!
4. Batu Bolong Beach.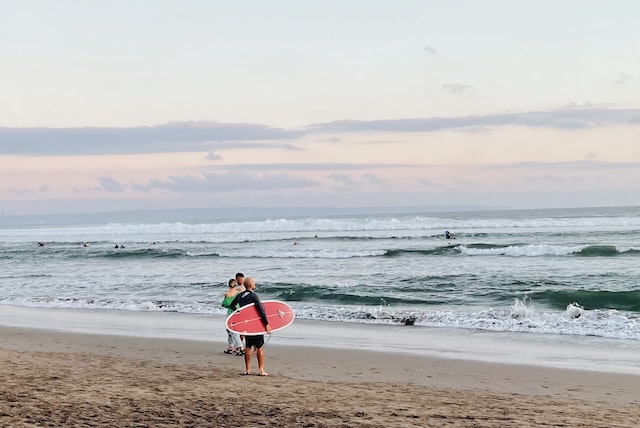 5. Canggu Beach.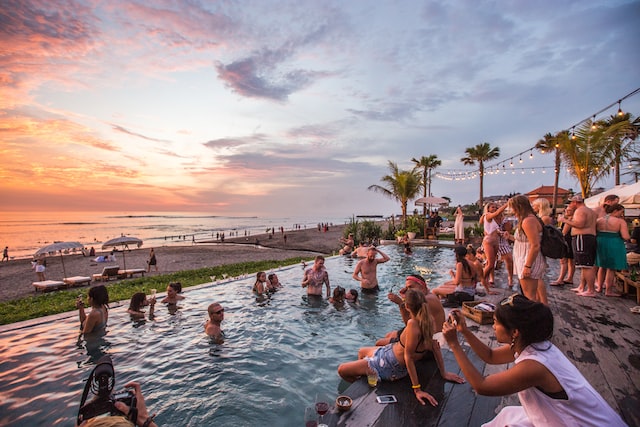 The distance from Ubud to both beaches is about 30 km.
You don't need to pay any entrance fee there.
These beaches have all kinds of infrastructure you might need while having your beach day.
There are a lot of cafes and bars, as well as surf schools where you can rent a board or take a surf lesson.
---
By the way, I highly recommend you to visit the Canggu area if you haven't been there yet.
This is a sophisticated, modern and developed town, with a bunch of cool establishments, shops and a magic Balinese atmosphere.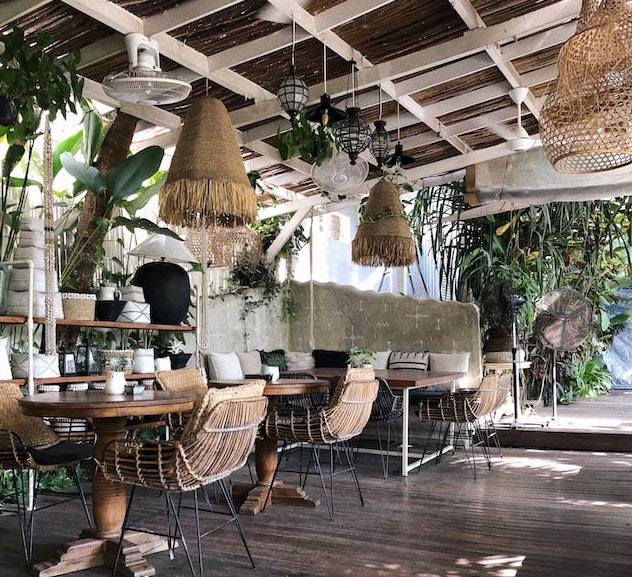 ---
If you like this article you might be interested in reading my post about THE MOST instagrammable place in Hong Kong?