Traveling to the best city in Europe – Berlin, is just a pleasure.
Here I shared useful apps regarding public transport in Berlin – bikes, scooters and car rentals: in general everything that can be required for super convenient and comfortable exploring the city locations.
In this part, I want to touch on the moooost exciting topic ever: food, restaurants, bars and cafes. 
Everything that will help to make your trip to Berlin so much full of colorful emotions and experiences at least, and to fall in love with this city at the most – exactly what happened to me several years ago.
So, gastronomic Berlin.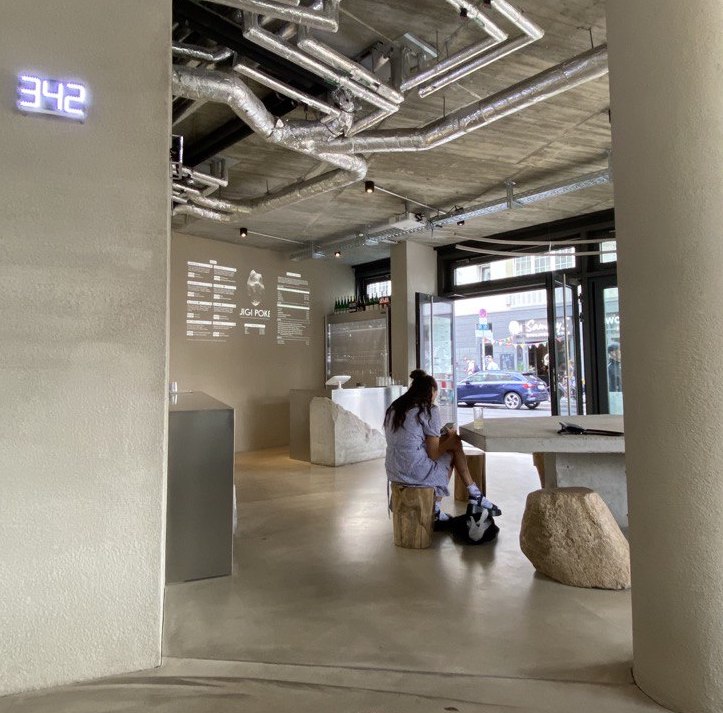 Hospitality, a huge number of student programs and internships, social projects, a stable economy, plus location in the central part of Europe contribute to the fact that people from all over the world come to Berlin and decide to settle there.
Which, in turn, could not but have an impact on the catering industry and gastronomic preferences of Berliners.
As a result, along with London, New York, Dubai and Amsterdam, Berlin has become a super multi-cultural city.
There are thousands (!!) of establishments offering cuisines from all over the world in the city. French, South American, Japanese, Chinese, Italian, Indian, Arabic, Thai, Vegan and Vegetarian restaurants and many many others.
Obviously, Berlin is passionate about food, so this is a city where you can arrange full-fledged gastro tours.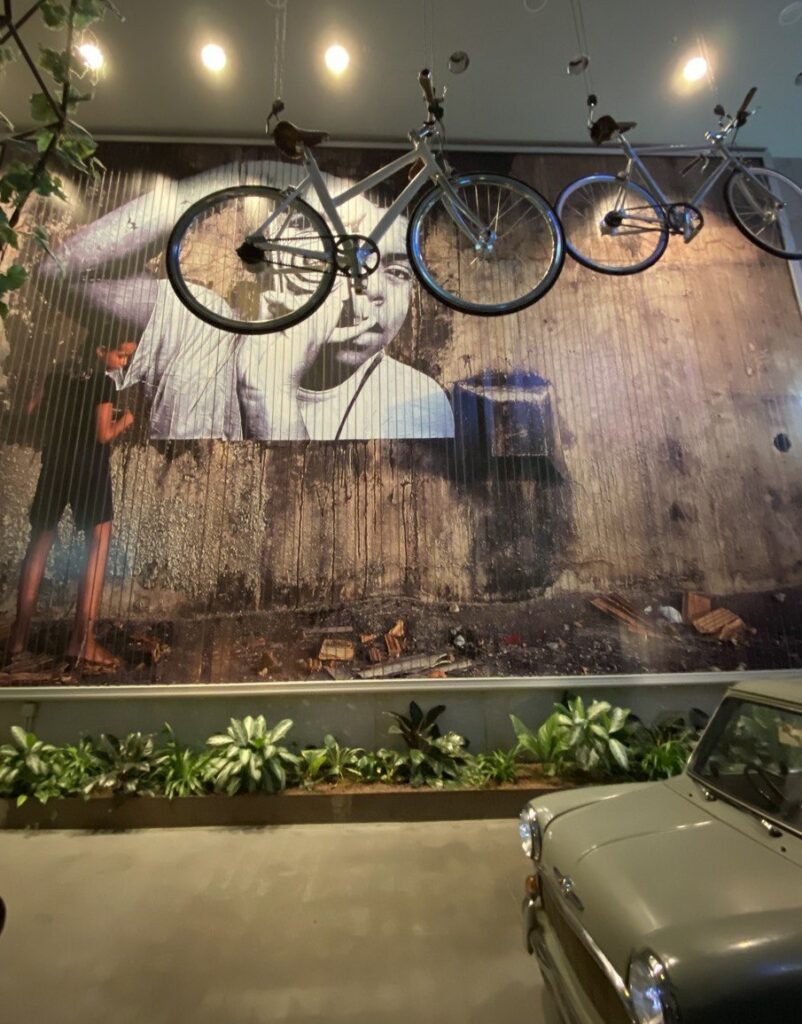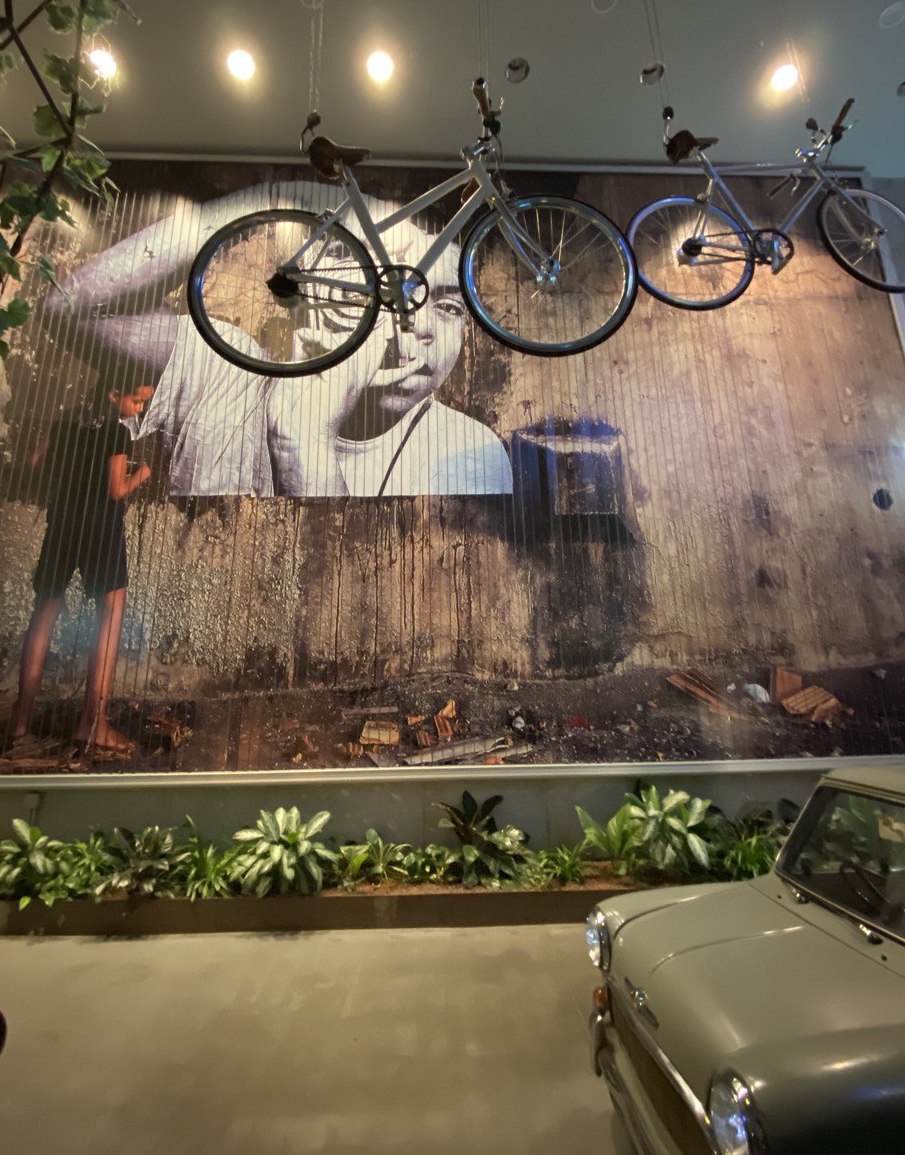 We live during interesting and exciting times when the world is developing so fast, that nowadays we can't imagine our life without smartphones, mobile apps, e-currency and many other things.
Nowadays there are quite a lot of mobile apps available which you can use for more convenient research of restaurants and bars you might be interested during your trips. Moreover it can make your yummy trips to be such a lot of fun.
So let's start with one of the most pleasant part of every journey – restaurants: searching for restaurants, visiting restaurants, joining thematic dinners and so on.
Click here to read about our experience of staying at the digital nomad co-living place The Base Berlin One.
Click here to read about a special place in Berlin, Tempelhofer Feld.
Click here to read everything e-scooter rental in Berlin
Berlin Food: Essen Finden
In Berlin, in addition to Tripadviser.com and Google Search, there is a local food app, that offers more than 1000 venues, including restaurants, bars, cafes, food-markets and other gastronomic places in Berlin.
Each of them has a brief description, contacts, website and opening hours. The smart filter allows you to see price range, places for disabled people, vegetarian menu and interior pictures.
Favorite places can be added into a wishlist.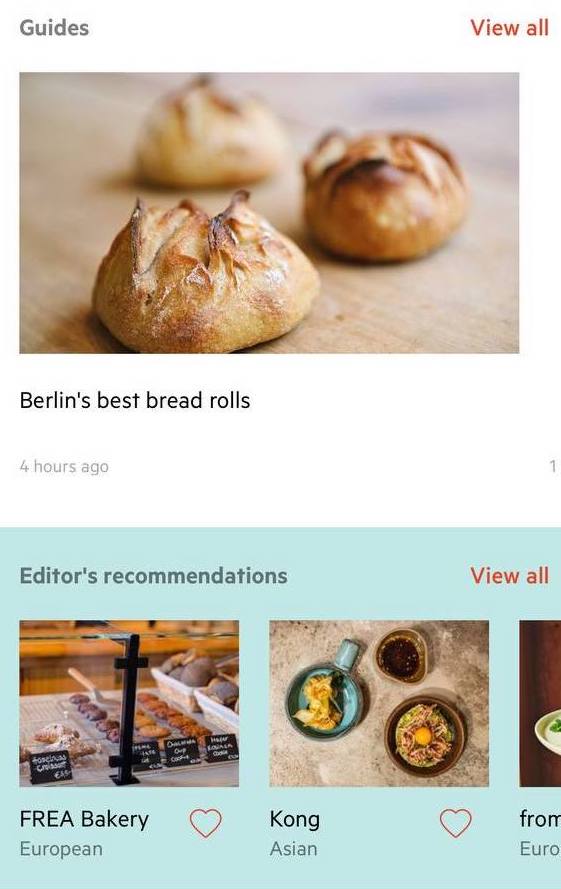 When using geolocation, you can see all the venues around your area.
The map is also convenient for those who do not like to choose places spontaneously, but prefer to check all the options first and then to choose something very special.
The app authors share their ideas about newly opened or most recommended places to visit.
Berlin Vegan Guide
Berlin is such a cool city that its tech geeks created a local app about city vegan restaurants and cafes.
Moreover, this app includes a super convenient filter that allows you to select venues by choosing different criteria: eating out, Wi-Fi availability, delivery service, dog-friendly or recently opened and many others.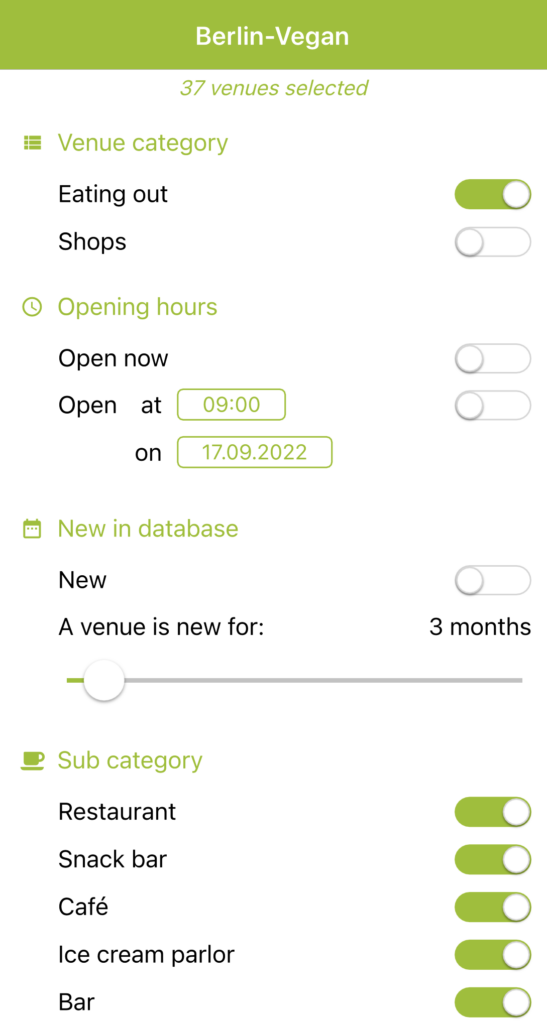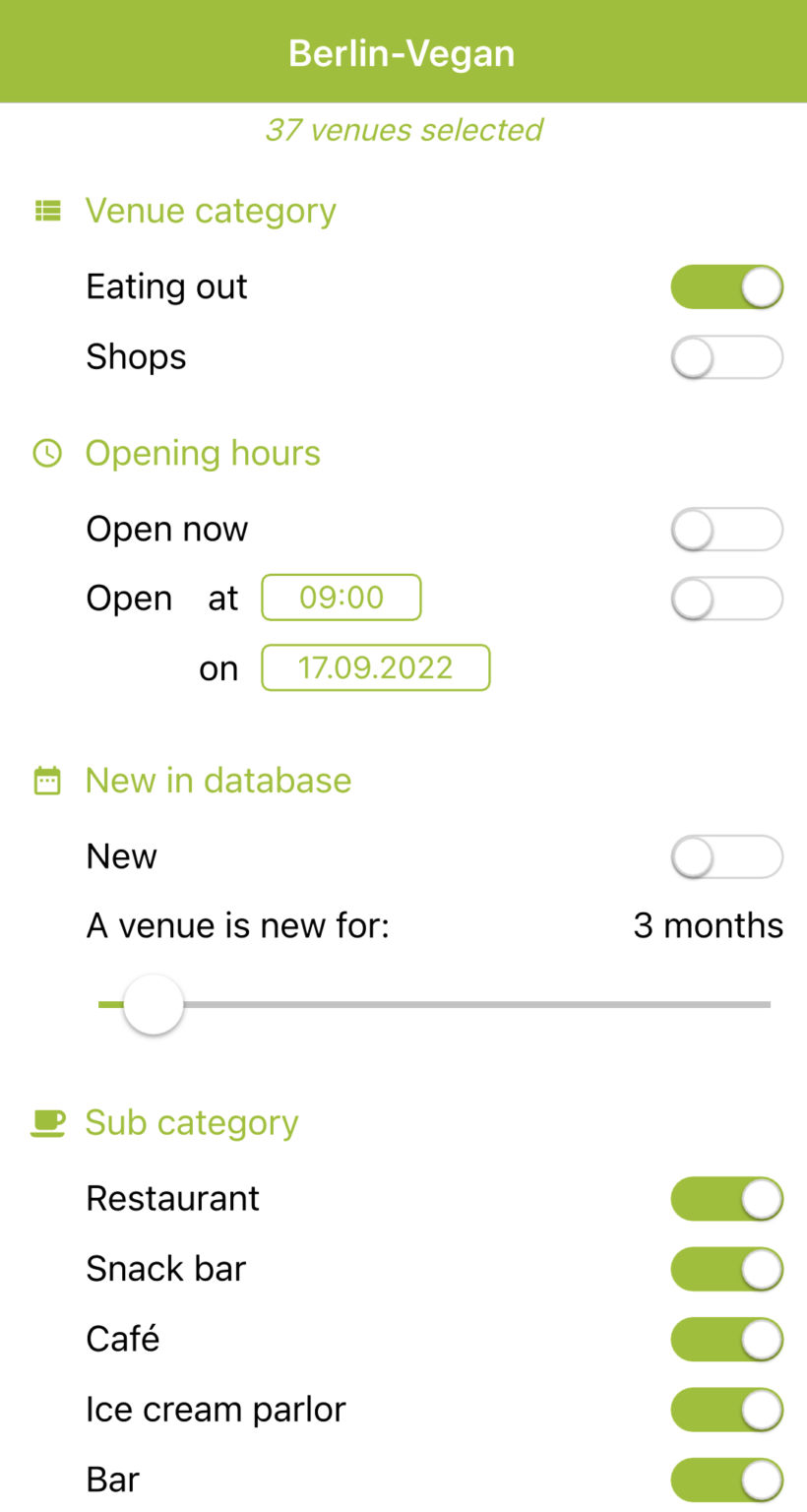 While searching you can check the restaurant's menu list, address and opening hours. As well as you can find some food or interior photos there.
So obviously, it's a great option for vegan people and I highly recommend it!
Eatwith
The app developers created a really great idea that made the travel experience brighter, more colorful and unforgettable. And then they shared it with users by introducing this app to the market.
What did they do?
Passionate about exploring different cultures, they gathered in one app all kinds of gastronomic activities from many countries all over the world, including cooking classes or full-fledged thematic dinners and food tours.
In 2017, the App Store ranked  it as #1 Best App of the Year.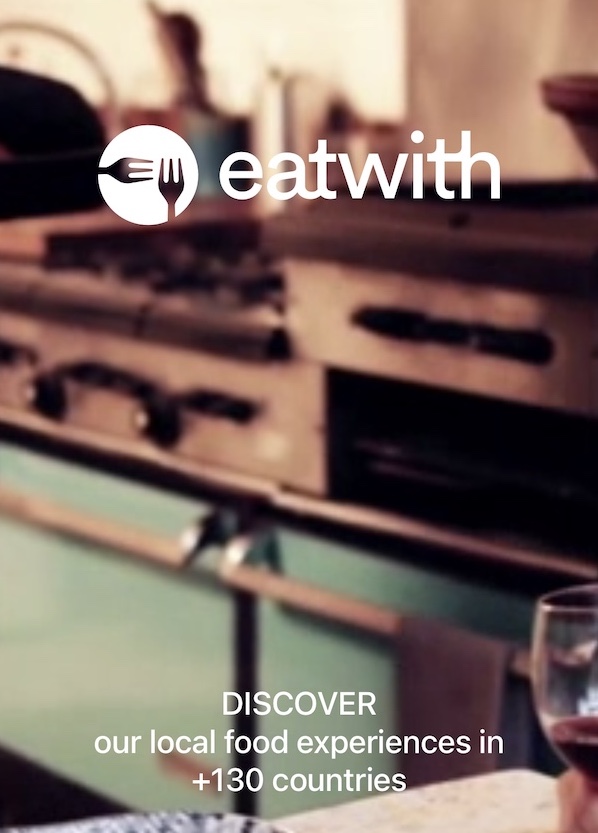 So how does it work?
You just need to download the app, select the city you plan to visit and choose the dates of your stay.
All the ideas will be shown in the list:
Interested in joining a master-class followed by a charming French chef and learn everything about his favorite venues in the city? Please.
Have a stop in Rome and wanna experience a proper Italian Margarita and maybe even try to cook it? Easily.
And what about Berlin?
In the German capital, for example, you can join a workshop of making vegan pasta or vegan cheese, or visit a master class on baking real Indian bread, or experience a proper techno dinner in the best traditions of Berlin electronic music, or many other interesting options.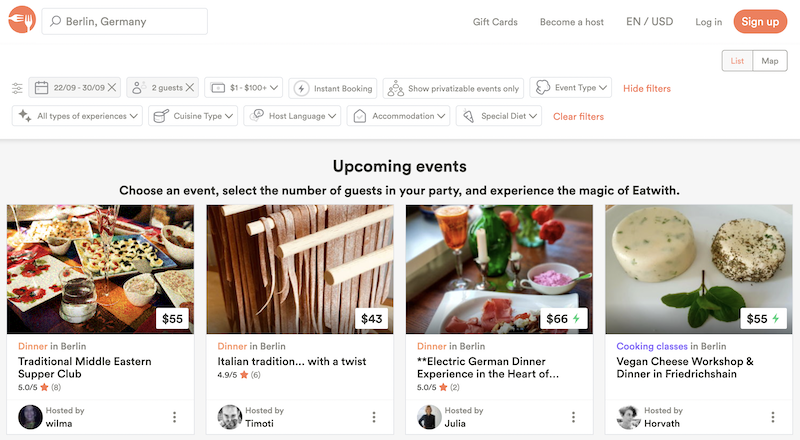 The more unique experiences – the more unusual meetings and vivid emotions.
Already want to? Just download the app.
Food Delivery Apps
Now, and especially after pandemic times, we can't no longer imagine our life without food delivery services.
While being on vacation or in a short-trip, sometimes we prefer not to cook or not to go out for lunch or dinner, but just order food delivery to home or to a hotel.
There are plenty of delivery services apps in Berlin, but I will share two most popular of them among users.
Lieferando Food Delivery
Mostly, Berliners prefer to order food delivery by using Lieferando food delivery app.
The app offers a large selection of venues, including fast food cafes, vegan and vegetarian options and different international cuisines.
When using geolocation, you will be able to see all the restaurants nearby, also you can choose the method of delivery or order collection, as well as the method of payment.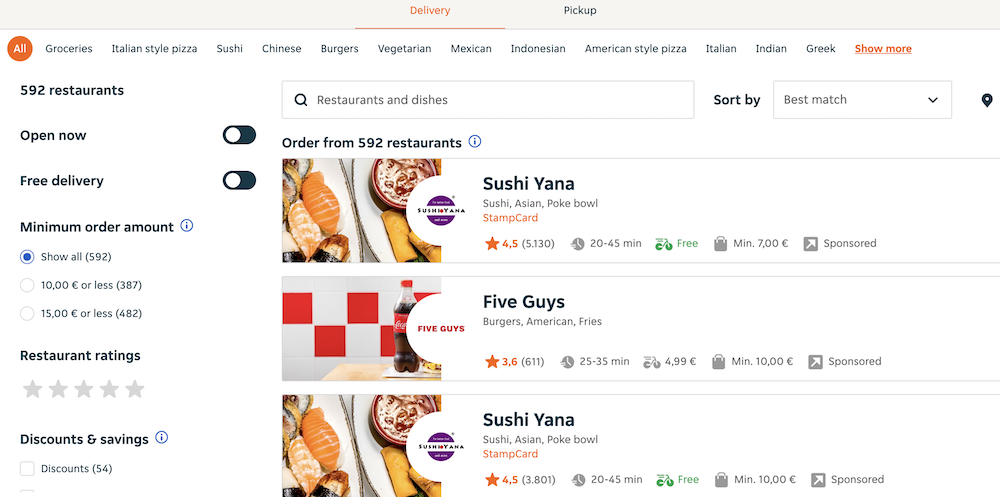 After signing in, you will be offered a discount for your first order, plus if you plan to use the app frequently, you can collect points and redeem it on new orders.
Does Berlin Have Uber Eats?
Fans of Uber and their products don't really need to search for other apps while staying in Berlin, but can just use the Uber Eats app.
Same as Lieferando, it offers all kind of food you might search for, including vegan and vegetarian options, gluten-free menus, fast food cafes, coffee houses and much more.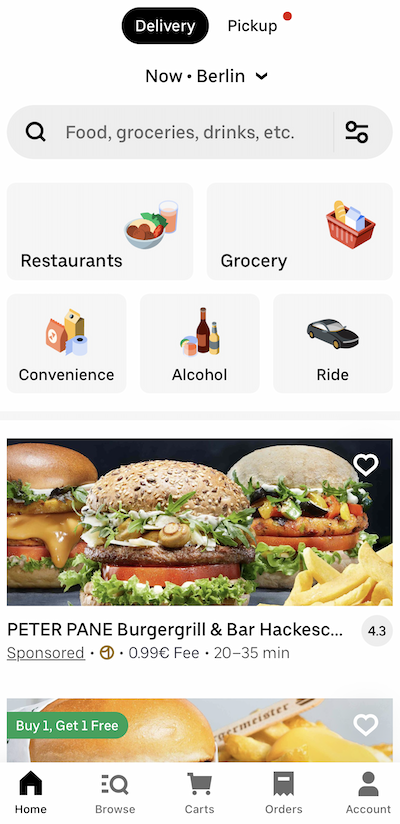 By using the app you can choose the method of payment as well as delivery options, plus you can track the order after purchasing it.
While using the app you will be offered some promo codes and discount programs, for example, free delivery or BOGOF, so don't miss it 🙂
Sonntags
Those who have been to Berlin or to Germany in general at least once know such a special feature of German cities as grocery stores, supermarkets and pharmacies being closed on Sunday.
Yes-yes, for a person spoiled by the availability of grocery 24/7, this may seem to be a little weird and inconvenient.


Although those who have spent at least a few weeks in Deutschland accept this fact, they understand the reasons and adjust their schedule so that there is no struggle with food.
I should also mention that everything is not so bad and some shops are still open on Sundays: for example, large supermarkets at the central railway stations in all German cities, as well as small Späti shops (sometimes they are called kiosks) where you can buy some groceries or drinks.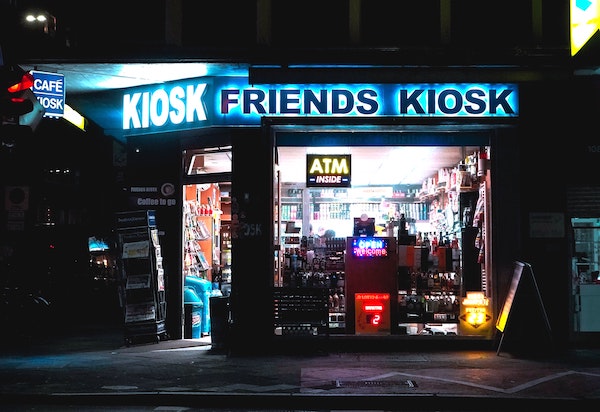 Obviously smart Germans decided to make life easier and developed a convenient Sonntags app, where you can check all shops, pharmacies and supermarkets in your area that are open on Sundays.
Download the app, sign in and switch on geolocation – everything will be shown on the map: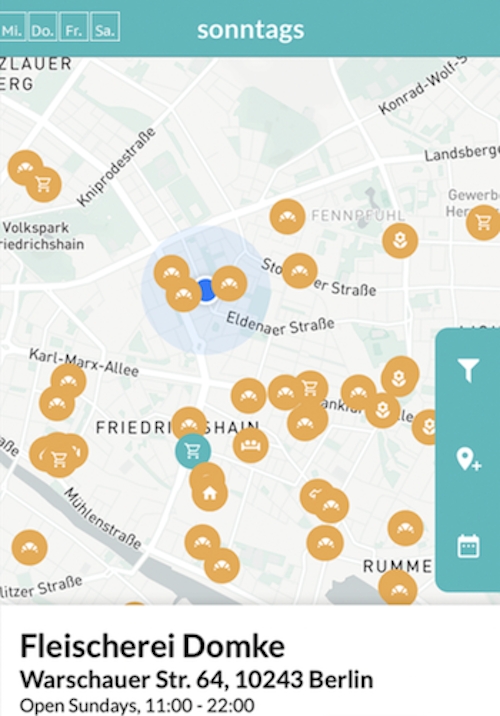 Und das ist wunderbar! I can just say…
Do you agree? 🙂
If you plan to arrive to the capital of Germany very soon you may get an Original Berlin Walking Tour or a Rude Bastards tour of Berlin just for 3 euro.
---
---
You might be interested in my article about Berlin Tempelhof and why everyone is so in love with it.