Tenerife is one of the TOP up-and-coming destinations for digital nomads for many reasons:
• Great weather: 
Where else in Europe can you get up to 20°C degrees in winter time?
Tenerife is known for its warm mild weather throughout the year, with temperatures ranging from 20-30°C. It is also called "the island of eternal spring", so you'll  see a lot of trees and flowers blooming at any time.
This makes the island to be an ideal destination for digital nomads who want to enjoy the outdoors while working.
 • Affordable cost of living:
Compared to many other European destinations, Tenerife offers a relatively low cost of living.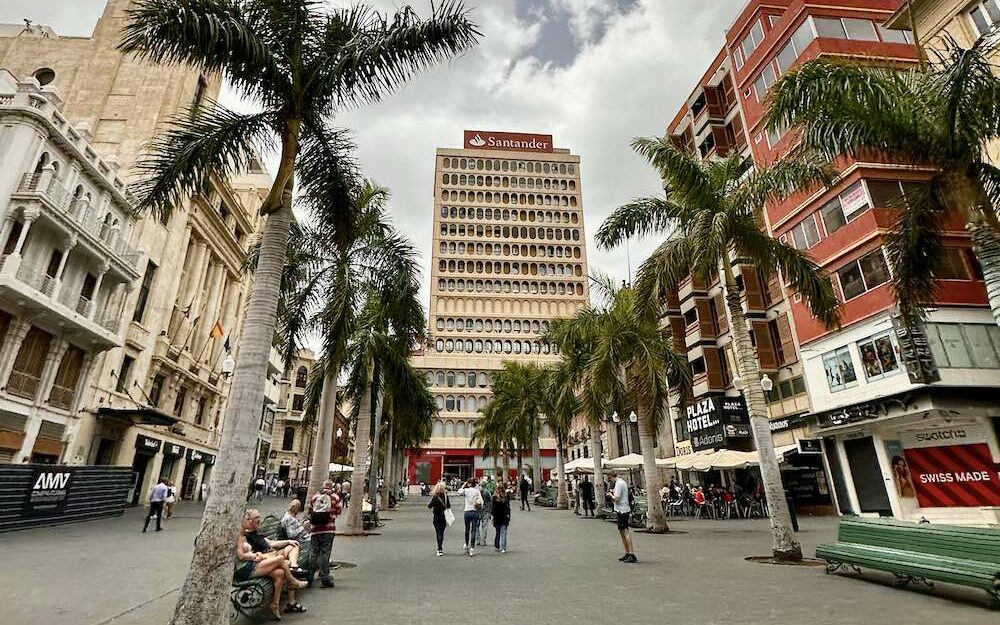 I would say – one of the cheapest in Europe!
You can get a huge choice of coliving accommodations or Airbnb apartments for 600-1000 euro per month. 
This makes it an attractive option for digital nomads who are looking for an affordable place to live and work.
 • Fast internet: 
If you need a fast and stable internet connection – you'll love it!
Trust me, during the whole year of travel throughout Europe we managed to compare the internet service in different countries. 
So Spain and Tenerife in particular has a reliable and fast internet, which is essential for digital nomads who need to work online.
 • Beautiful scenery:
The island of Tenerife has incredible landscapes!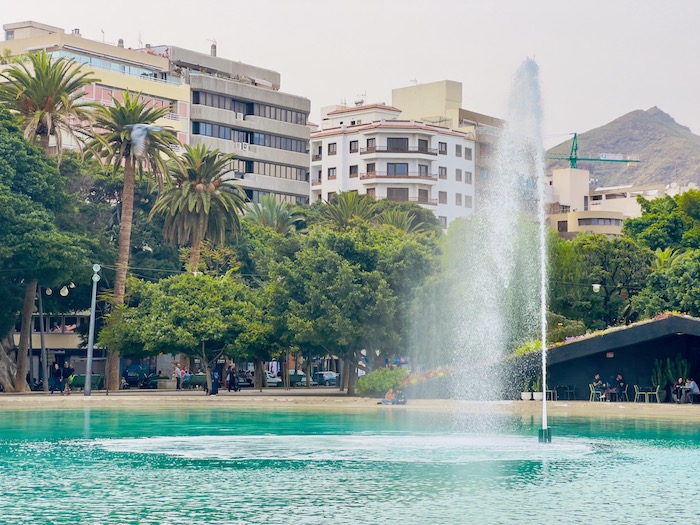 I can't stop being fascinated by huge mountains which can be seen in the background anywhere in Santa Cruz de Tenerife! 
In addition there are beaches and coasts, natural parks and the almost extraterrestrial sceneries of the Teide volcano, which make it a great area to explore and relax outside of work hours.
 • Community of digital nomads:
Tenerife has a growing community of digital nomads, which makes it easy for new arrivals to integrate and make some friends.
Where Do Digital Nomads Stay In Tenerife?
Currently we are staying in the capital of the Tenerife – the beautiful city of Santa Cruz de Tenerife.
We chose it because it's the biggest city of the island, it has breathtaking landscapes and an authentic Spanish vibe which we just adore!
So most nomads come to this part of the island and explore Santa Cruz de Tenerife or Puerto de La Cruz, another big city in the North Tenerife.
In the southern areas nomads mostly like to stay in Las Americas or Los Cristianos, which are considered to be more touristic and where you are more likely to find a good party.
In this article I want to share the best coffee places that we visited and worked in while exploring Santa Cruz and Las Americas.
Click here to read everything about e-scooters in Tenerife
Click here to check 8 must-visit spots on the island
Click here to read my list of 23 best hotels for adults in Tenerife
Best Coffee Places In Santa Cruz de Tenerife
THE NUMBER ONE place to work in Santa Cruz de Tenerife!
Located in the city centre just 5 minutes walk from Plaza de España.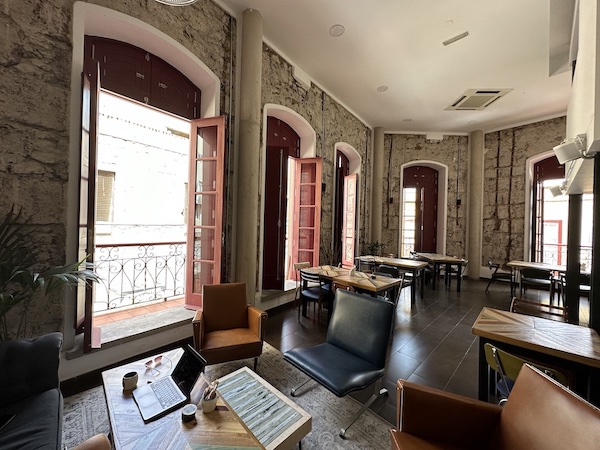 Very comfortable, modern and spacious place with a laid-back ambiance.
Wifi is extremely fast, coffee is delicious!
There are three floors available for work or dining, including a rooftop with marvellous views over the city and the sea.
They offer an impressive menu with vegan and gluten-free options as well as signature cocktails and a wine list for special events.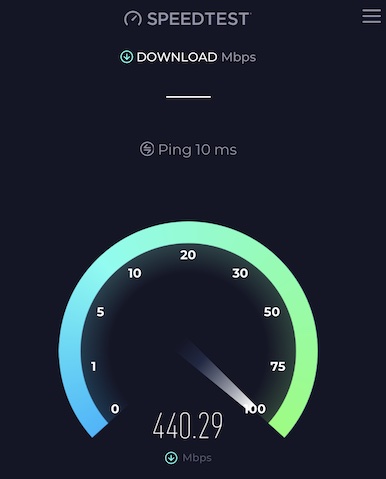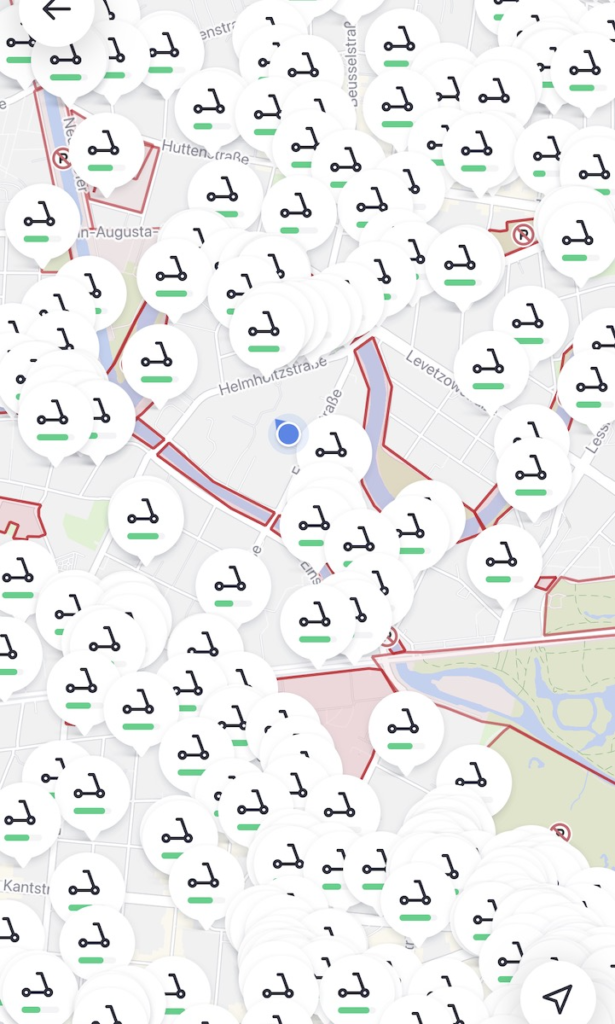 This is a nice little cafe with several working desks and also a coffee shop.
It is located just 5 minutes walk from the main pedestrian street of the city – Calle del Castillo.
There is everything you need for your great working day – fast internet, comfortable tables, chairs with pillows and plugs for your laptops.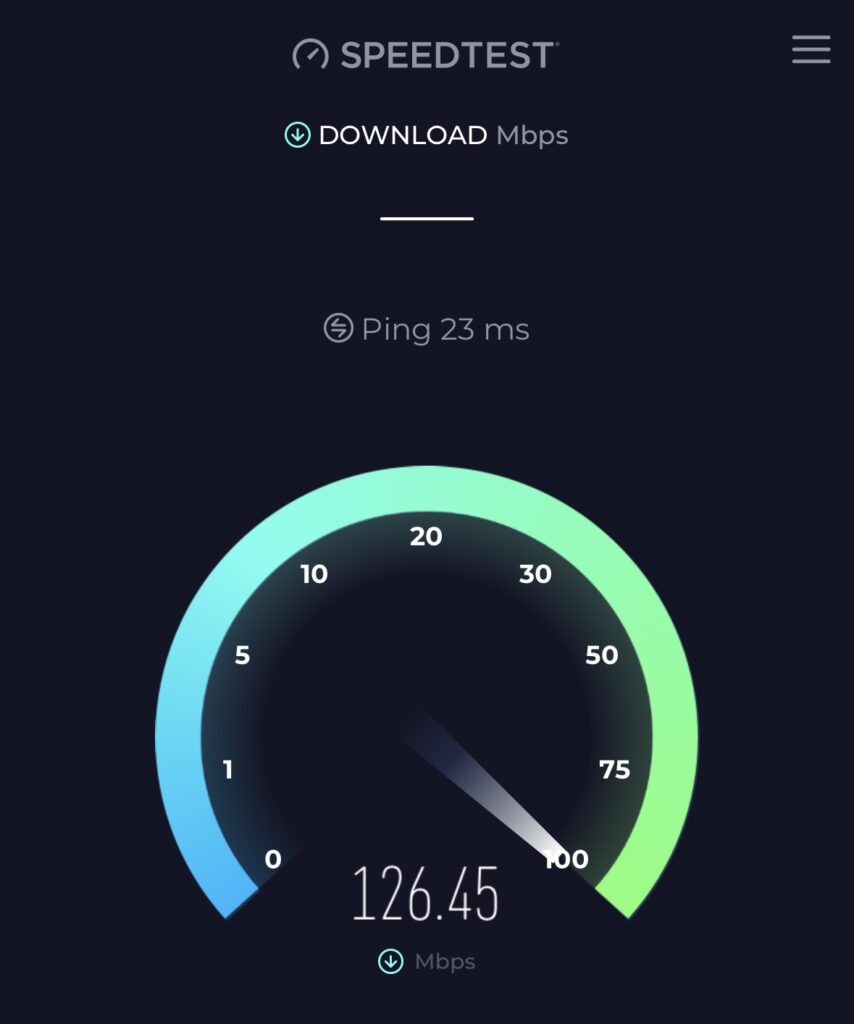 I should mention that I quite enjoyed working in a cozy colorful room with pleasant Spanish music (of course!).
Be sure to try an ice tea (Ice té), they do it really great there!
La Septima is a restaurant with a panoramic sea view located on the 7th floor of the El Corte Inglés shopping mall.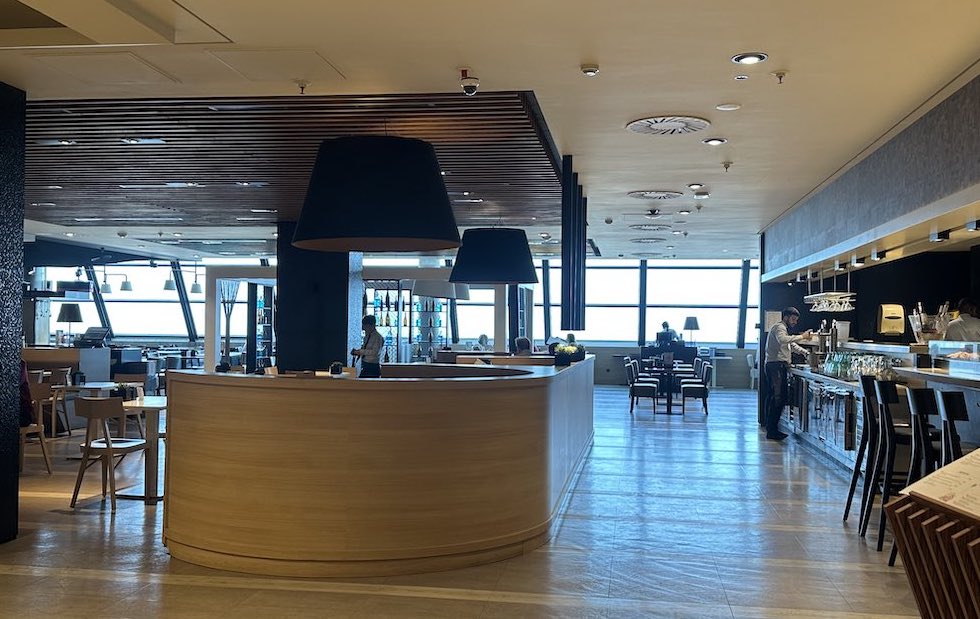 It doesn't have the concept of a co-working cafe itself, but during the daytime they will gladly let you work on your laptop with a cup of coffee there.
It is definitely worth visiting the venue at least once for the amazing breathtaking ocean view!
Wifi, according to the speed test is not the fastest by Spanish standards, although we used it on several devices and the Internet worked perfectly.
Perhaps if you need a large amount of data usage or if you plan to do video calls, it is better to choose another place.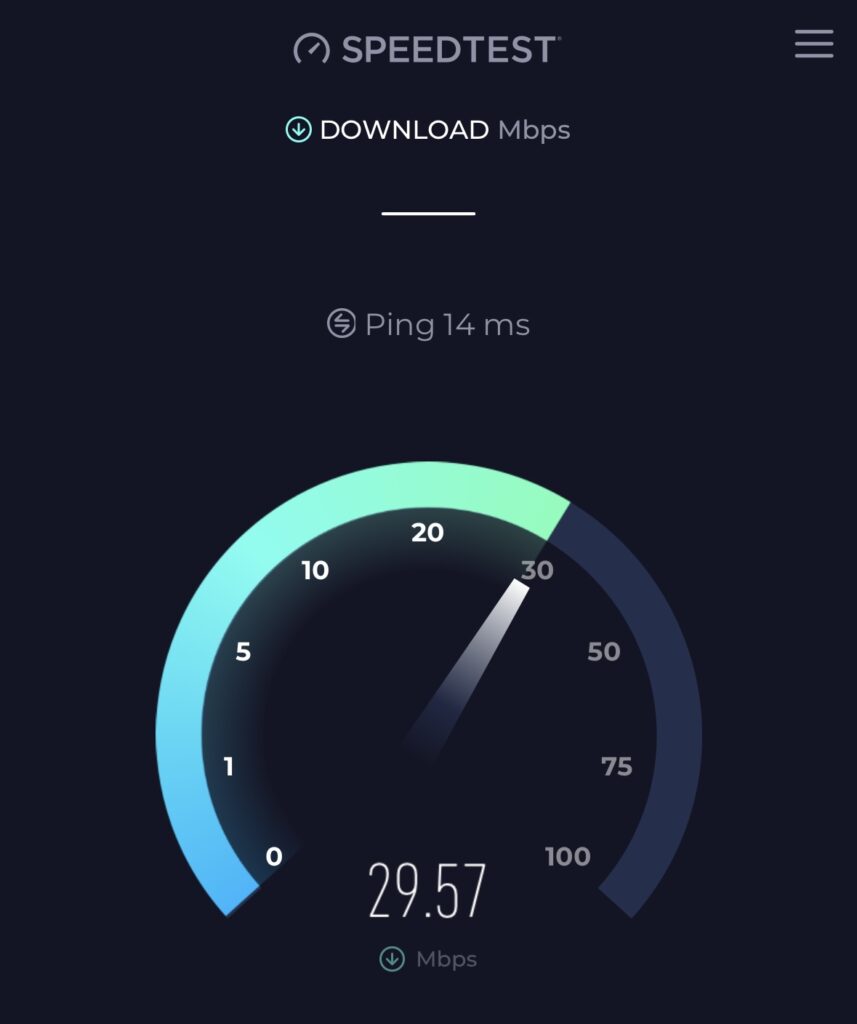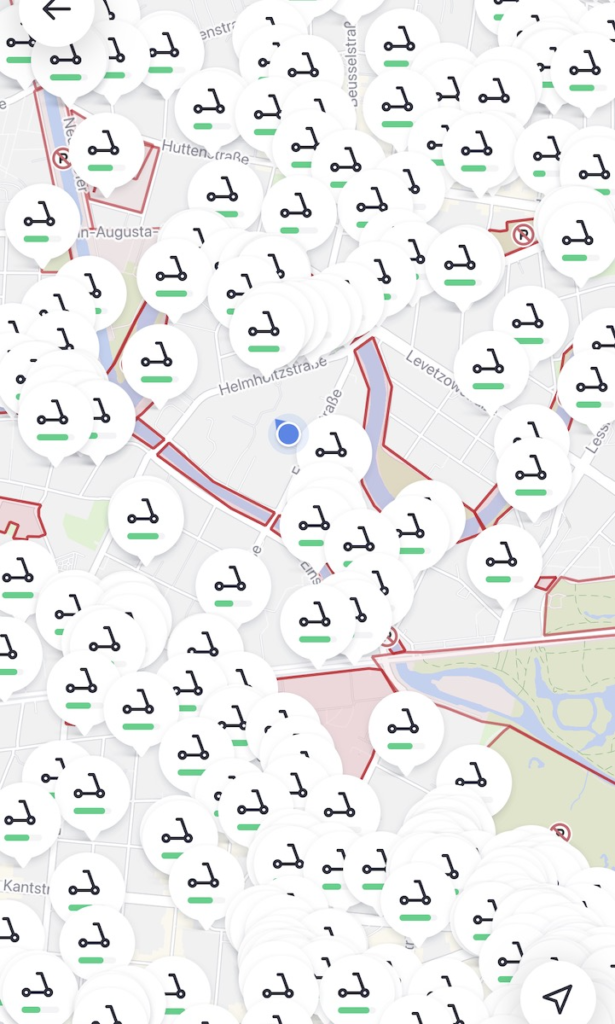 Technically, this coffee shop is located in another city – San Cristóbal de La Laguna.
Which is part of the province of Santa Cruz de Tenerife and neighbors to the northern airport of the island.
Therefore, this option is definitely suitable for those who decide to stay in La Laguna or next to the airport.
Although if you are staying in Santa Cruz, I recommend visiting this city at least once, as it is a UNESCO World Heritage Site and it has incredible charm!
Moreover, you can get there directly by tram from the capital in just 30 minutes and with a ticket price at the time of writing of just 1.35€.
And of course, be sure to visit this coffee shop!
I promise you will enjoy it!
Hidden from busy noisy streets, closed off from the wind and direct sun, surrounded by beautiful plants; nice and relaxing music and a calm atmosphere.
For work, that's it!
As for Wi-Fi, according to the speed test, it is not the fastest, but in my experience I had zero problems with uploading photos and actively surfing the internet using different browsers.
And unlike most public Wifi, you do not need to give up personal details, nor do you need to sign up in order to get access. A nice little bonus!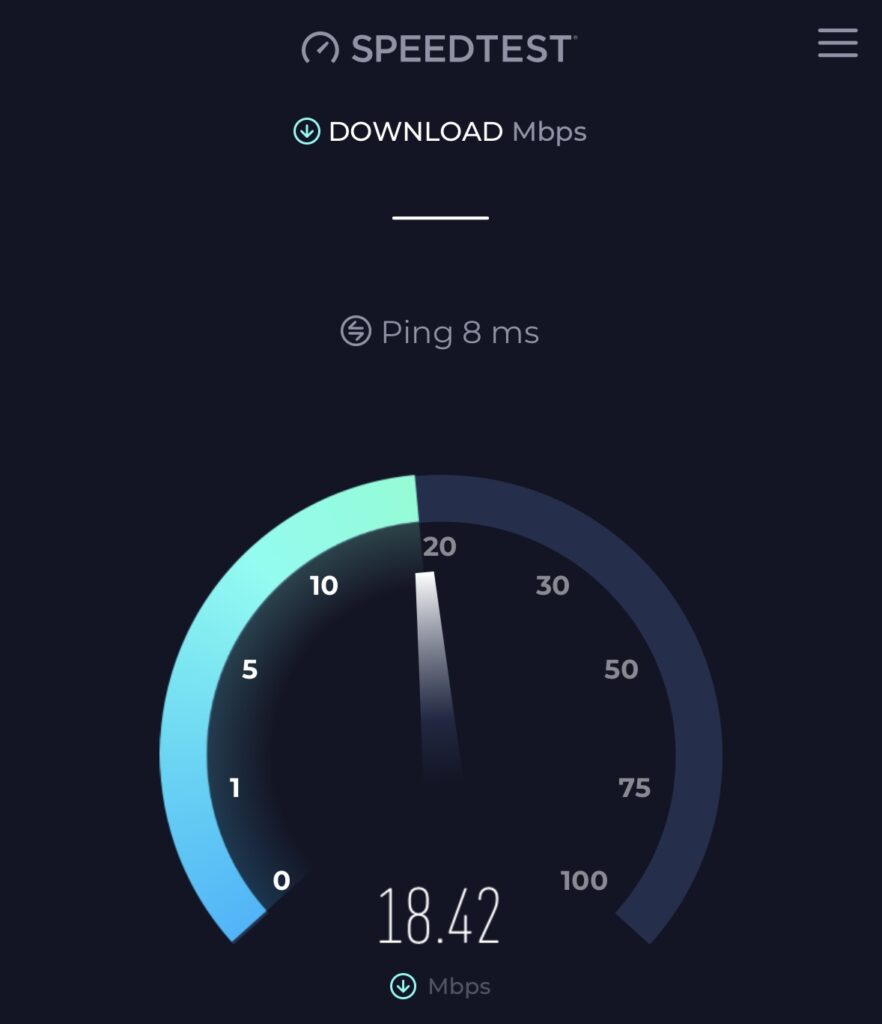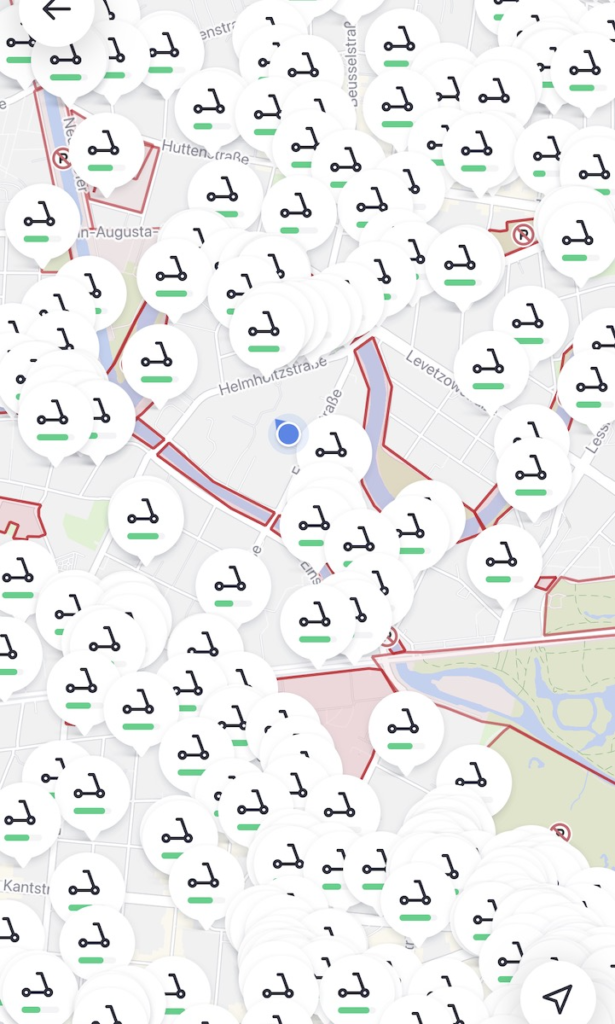 Located literally just 5 steps from the main street – Calle del Castillo.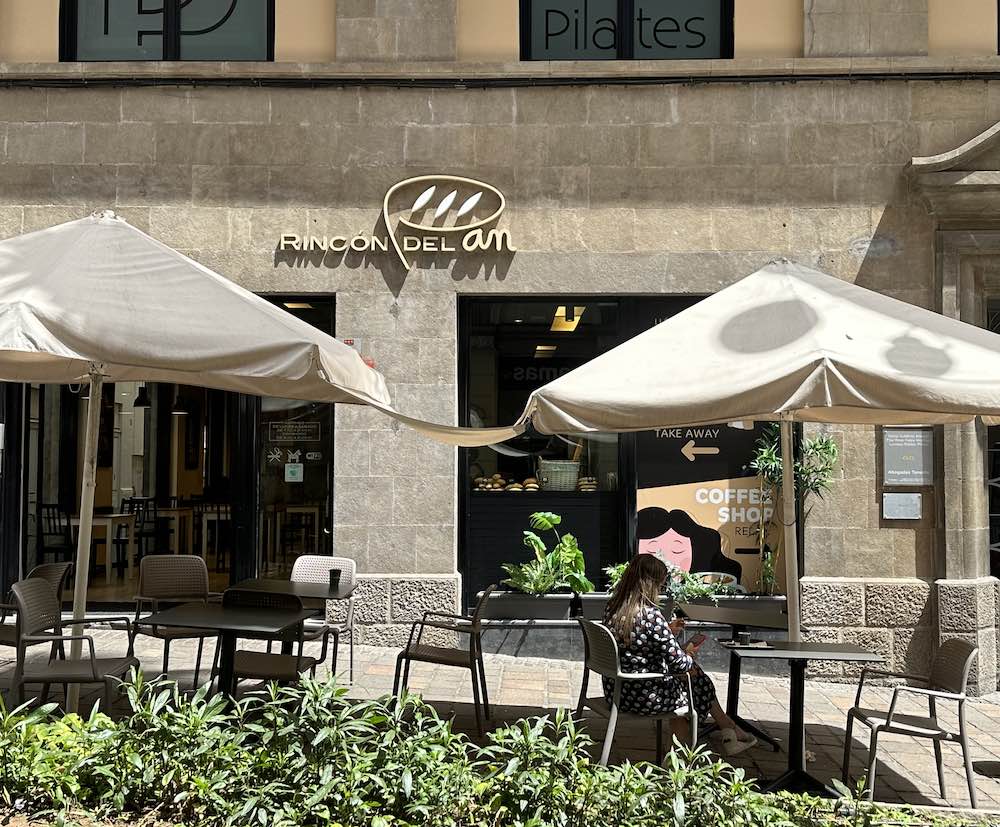 These are two coffee shops with the same name right next to each other. Choose the one of the left side as their WiFi doesn't require any personal details or any passwords.
Or choose the one on the right side if you just like it more, haha.
The coffee shops offer delicious coffee, cold drinks and a fresh bakery.
WiFi seems to be not the best, but to tell the truth I didn't have any problems with data while working there.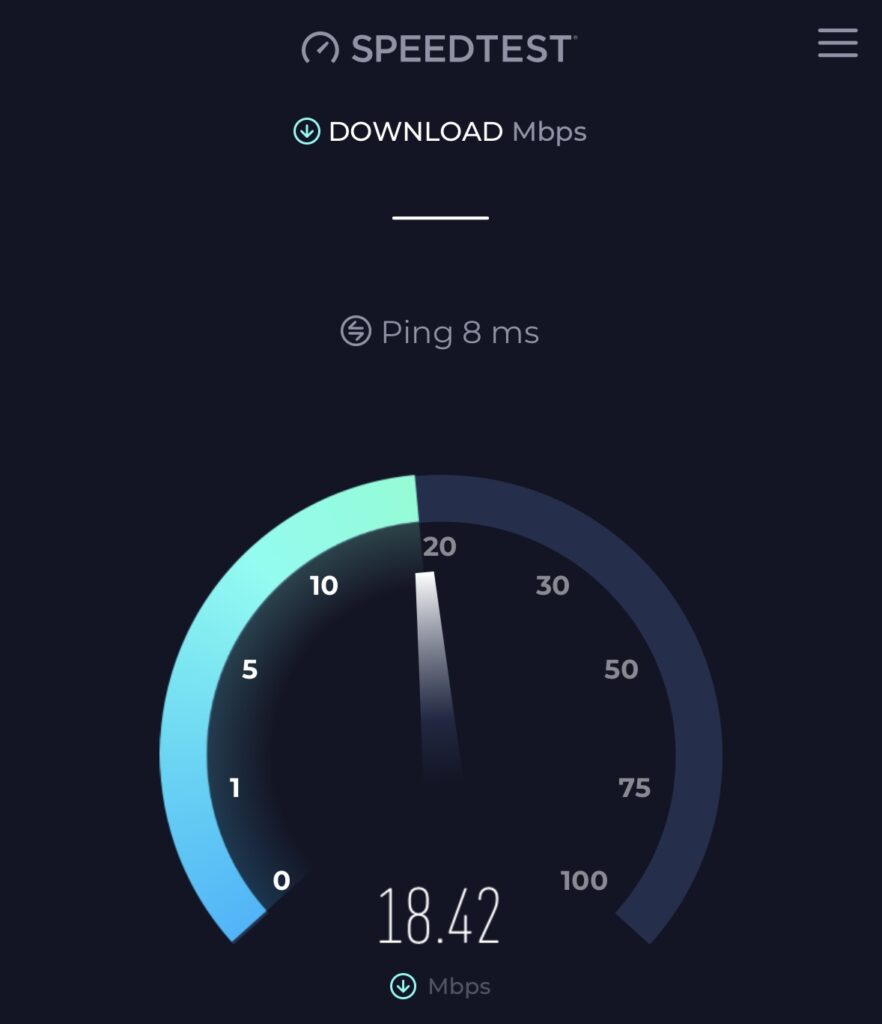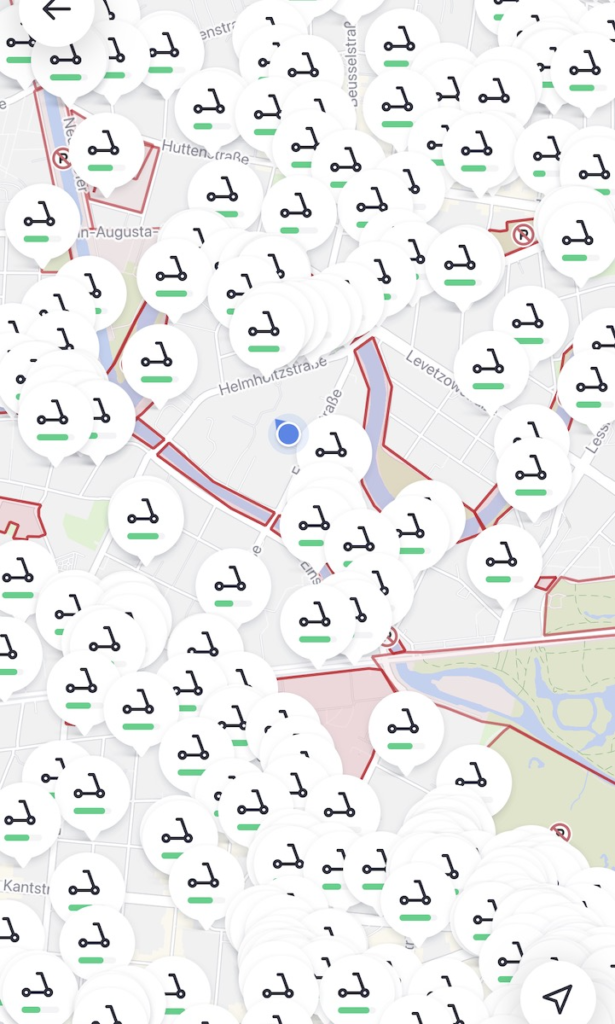 The fastest WiFi we've ever experienced in Santa Cruz!
Possibly the fastest WiFi I've seen EVER, haha!
The coffee shop is located a 2-minute walk from the city's main square, Plaza España.
A nice little venue with an extensive English menu of food, coffee and cold beverages.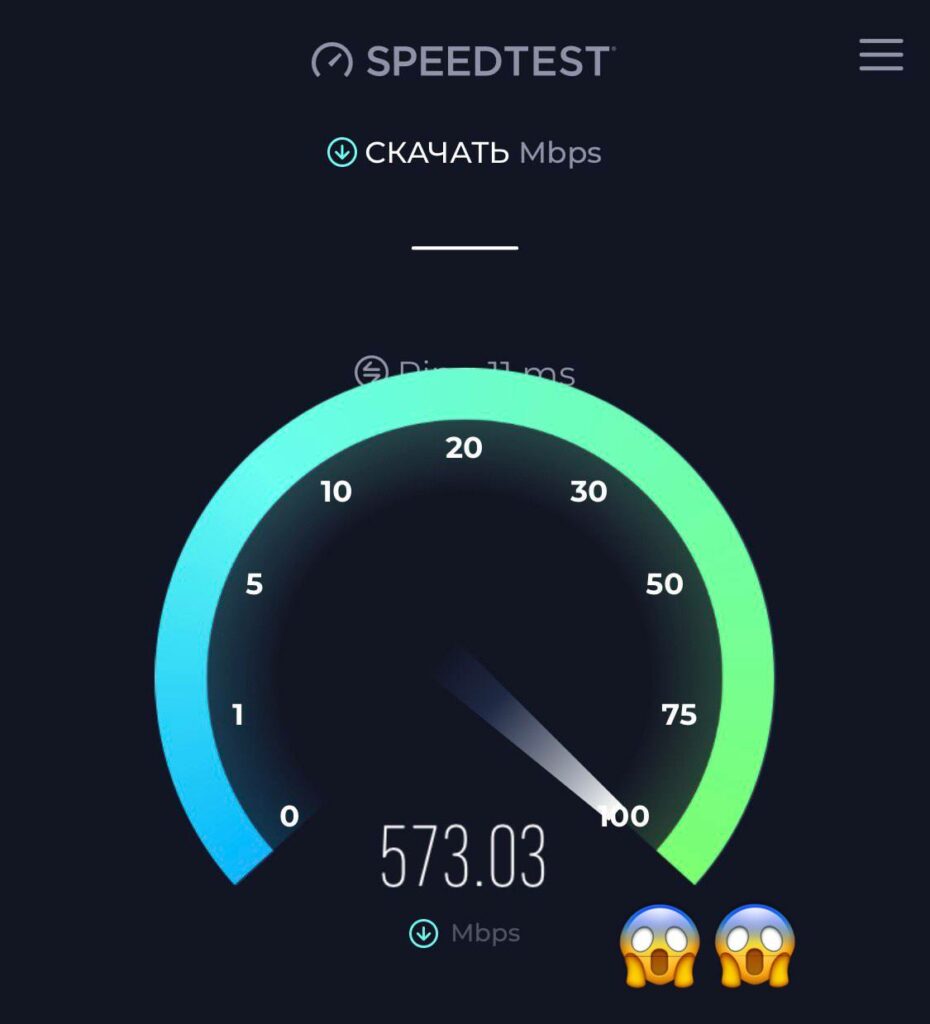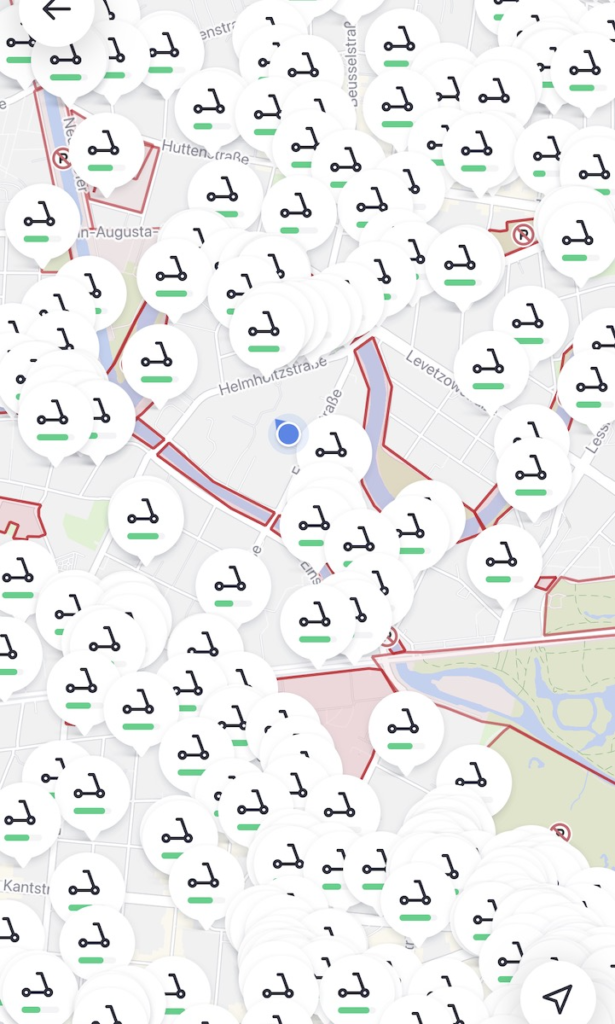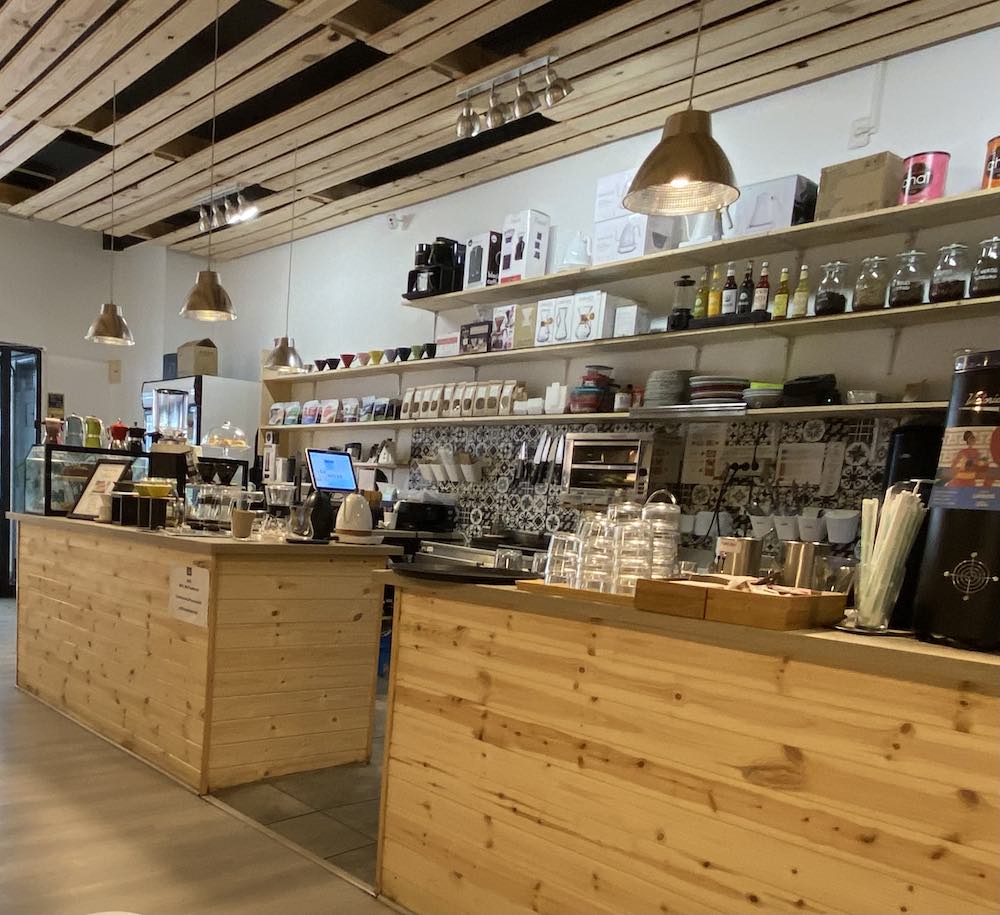 What is very convenient – the Wi-Fi password is indicated right on the wall, near the cash desk, in order to connect to it, you do not need to share any personal data.
Best Coffee Places In Las Americas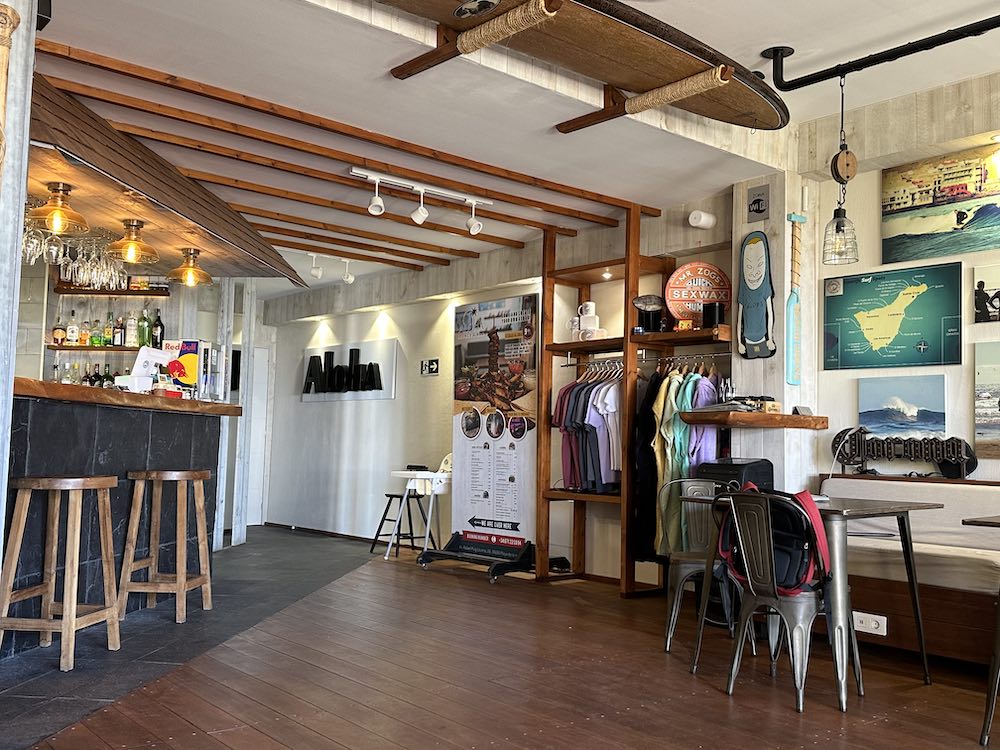 This coffee shop was founded by a surf school with the same name, that can be found just around the corner.
The coffee shop itself is located in the central part of the Playa de Las Americas beach, not far from the popular surf spot of this area.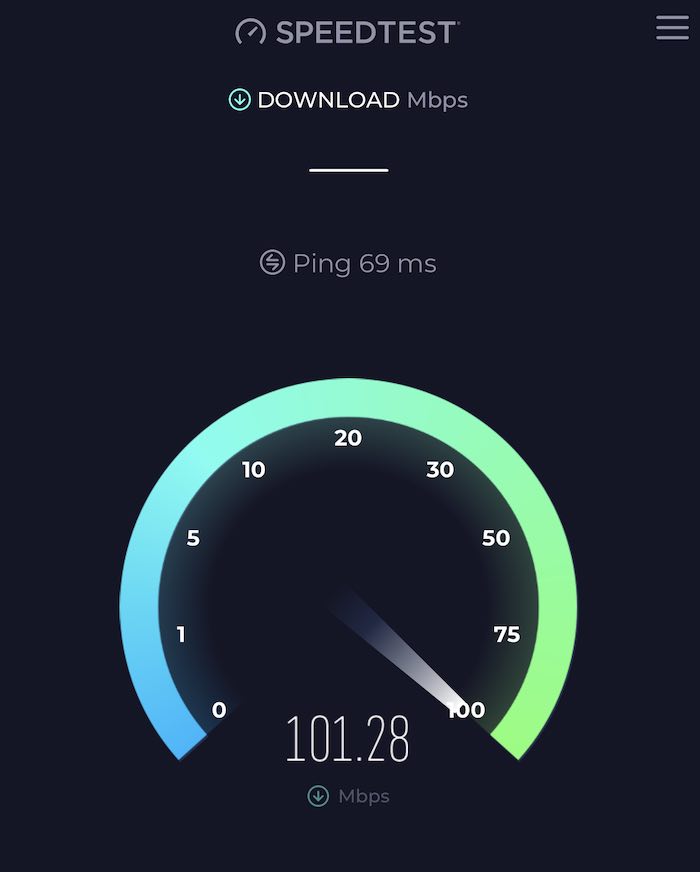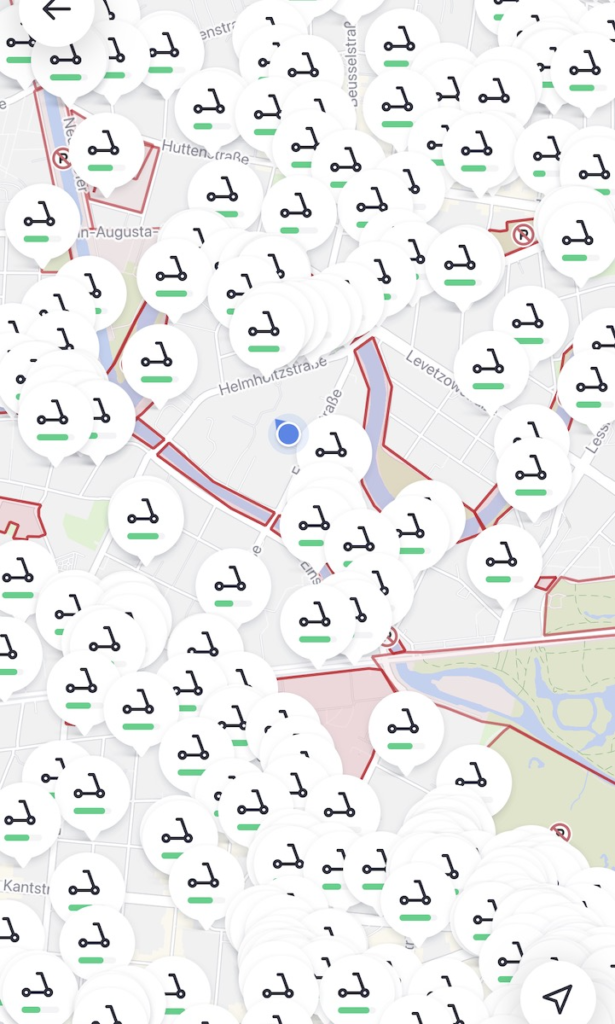 Therefore, if you are a fan of this type of activity, then you can combine work with fun 🙂
The coffee shop itself is a small but cozy venue with friendly staff and fast internet.
Delicious coffee, breakfasts, lunches or even beer is available in menu!
There you CAN FEEL a proper surf shack vibe.
Our favourite coffee shop in Las Americas!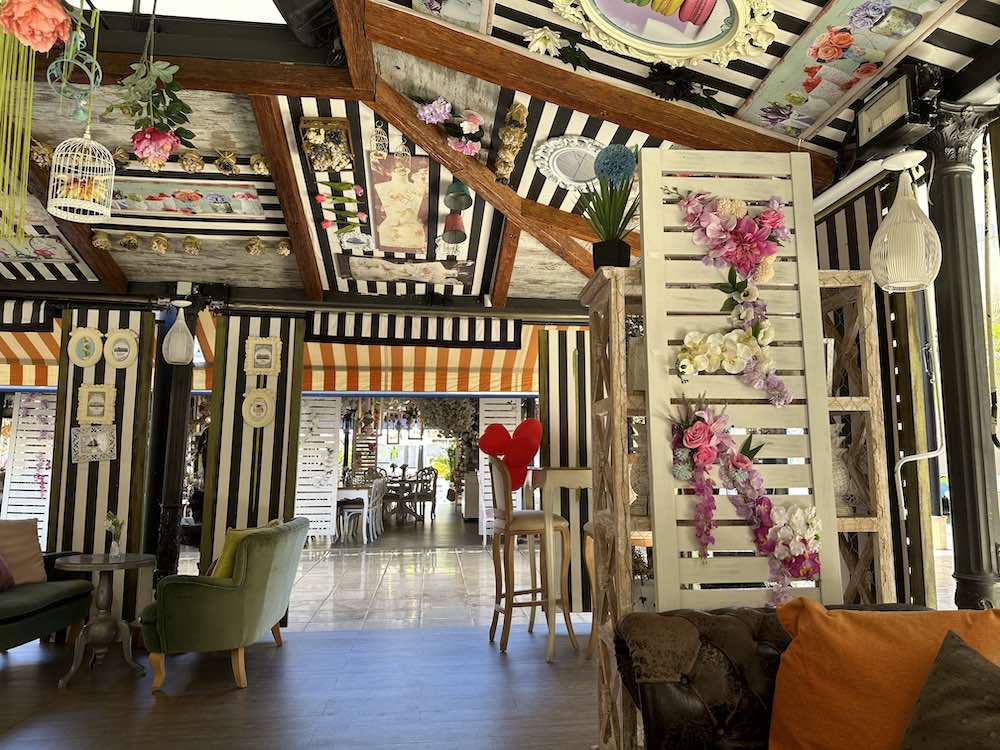 Incredibly cute, beautiful and well-designed venue, and at the same time, quite secluded, which is very important for comfortable remote work. 
You'll work around the beauty – I promise you! 
And you will definitely want to stay there longer 🙂 
The coffee shop is located in the Oasis Shopping center, not far from the Playa de la Vistas beach.
If you have an Instagram profile, get ready for great content!
A small Italian coffee shop located in the Siam Park shopping mall.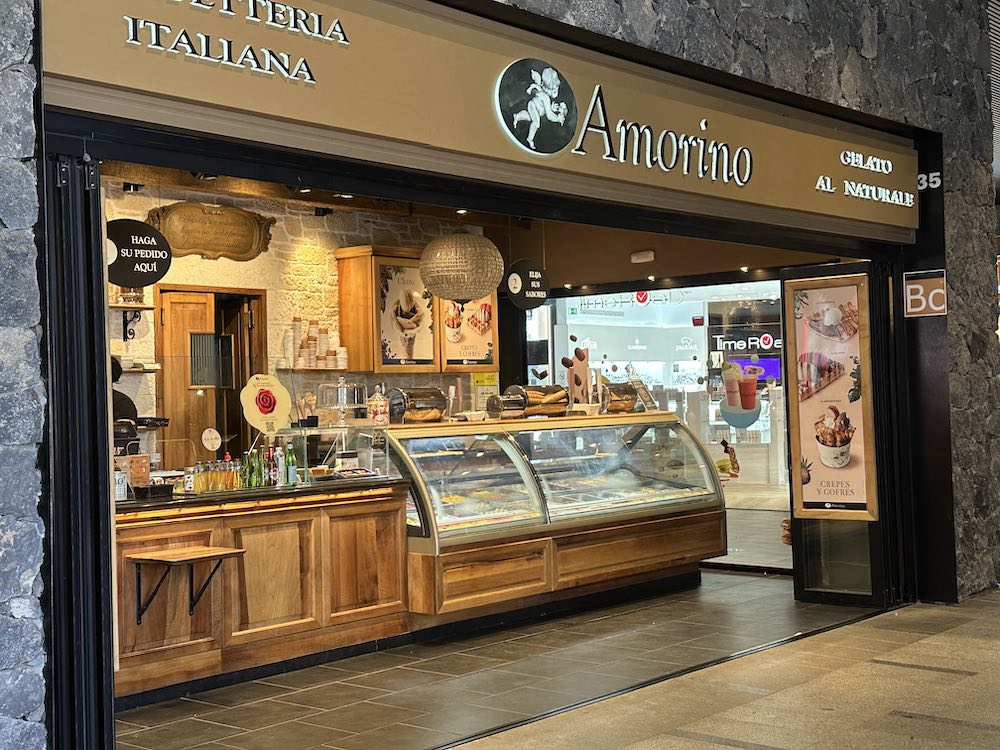 Therefore, if you need to: 
arrange a little shopping or buy groceries; 
work away from noisy tourist promenades and alluring beaches;
just visit a new location in the city (the mall is quite cool);
… Then obviously come there!
Comfortable desks, relaxed atmosphere and delicious coffee.
The free Internet access, which is by the way, as good as in other coffee shops in Las Americas.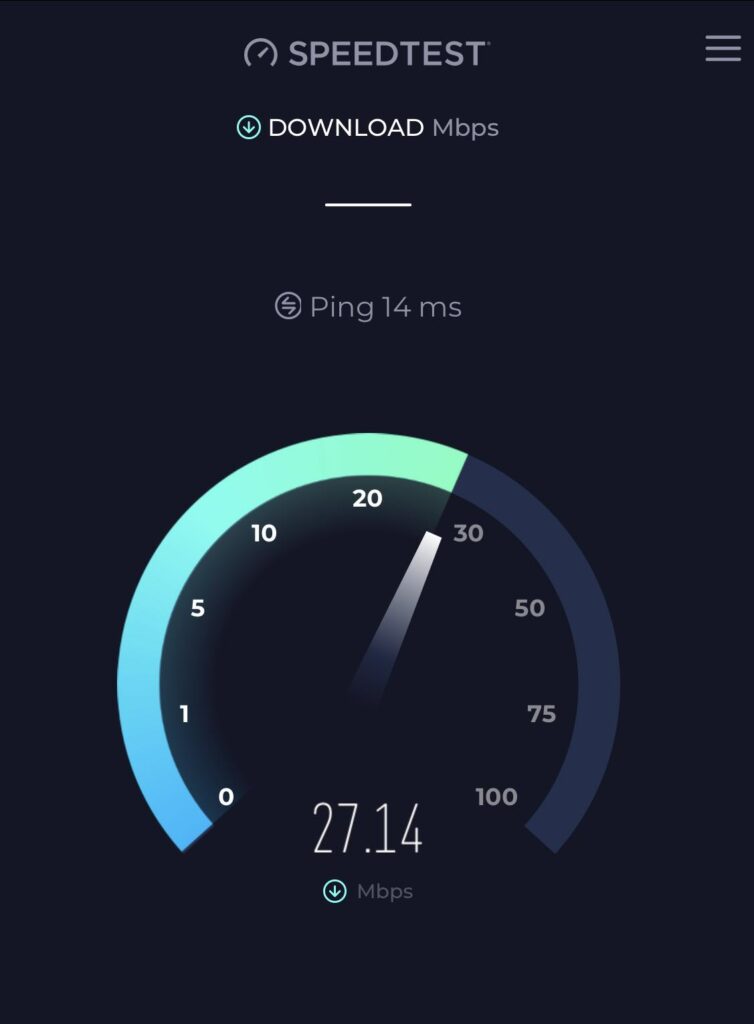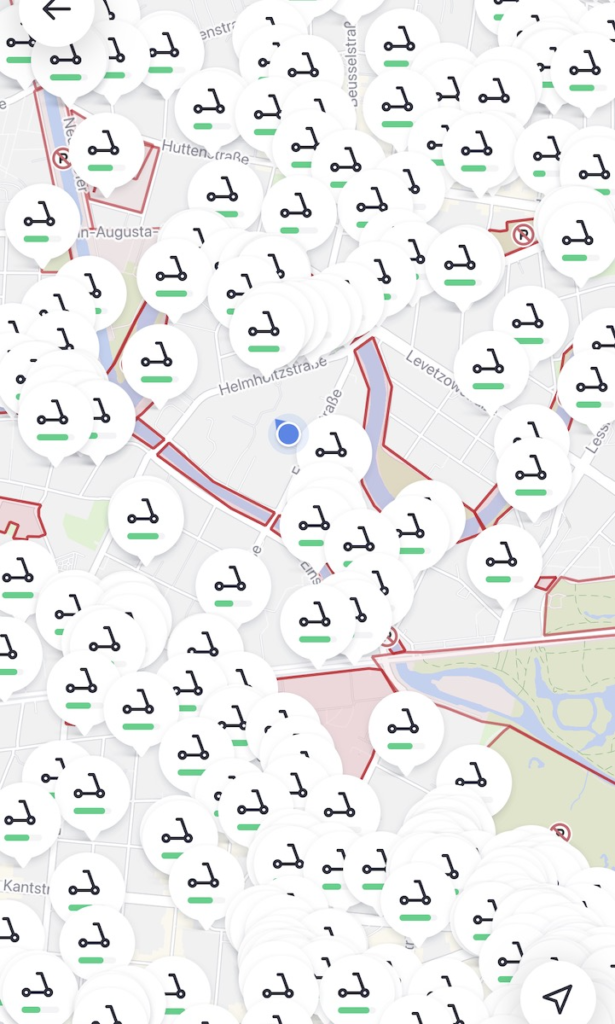 Yes, it sounds corny, but Starbucks is also on my list. 
I added it because of the cool location, BUT!..
… Spoiler alert: it will be extremely difficult for you to focus on work, haha!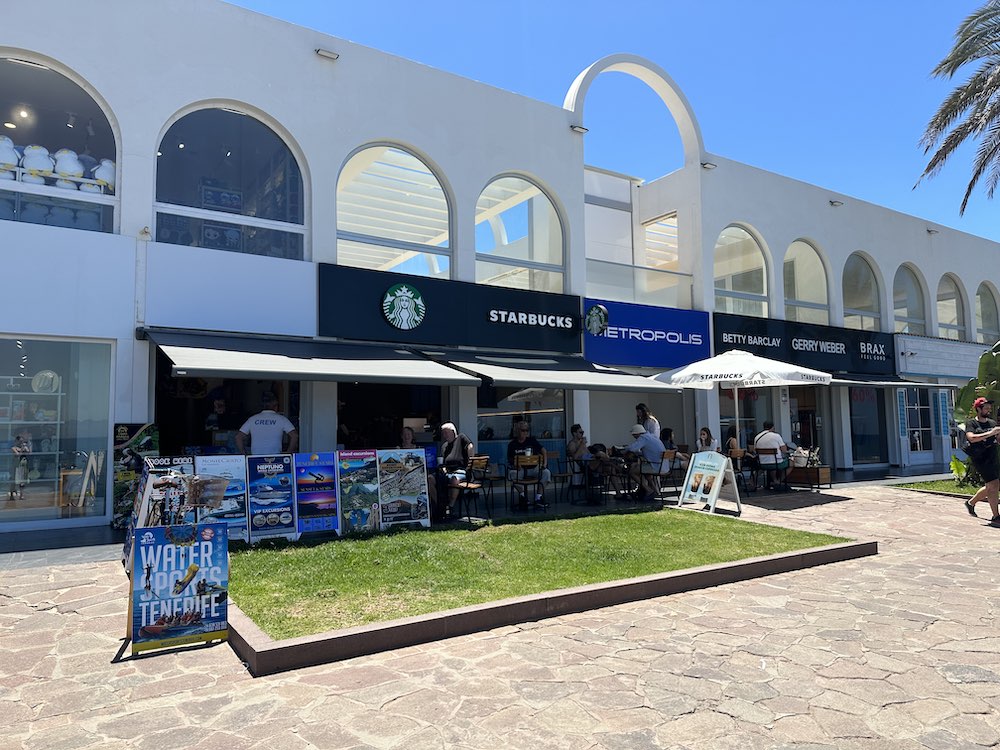 One of the two Starbucks in Las Americas has an A VERY cool location, right on the beachfront, overlooking the surf spots.
So you will be watching the waves, surfers and somehow trying to work in this paradise!
Delicious coffee – definitely.
Free internet access – definitely.
A couple of nomads next to you – definitely.
Vamos a La Playa?
In Conclusion
Even on such a relatively small island as Tenerife, there is everything you need for a comfortable nomad lifestyle and work:
Apartments at affordable prices;
Food at affordable prices;
Cool cafes with fast internet;
Tasty coffee;
Great weather and breathtakingly beautiful landscapes.
Already been there? How did you like it?
---
If you like this article you might be interested in checking my post about best coffee places for digital nomads in Cyprus (Ayia Napa).