As a cultural capital and the second capital of Russia, St. Petersburg has, obviously, not missed out on the electric scooter service.
Ride along the countless parallel lines of Vasilyevsky Island.
Rush off across the Palace Bridge towards New Holland Island.
Make a circle around the Field of Mars, and then find yourself on the embankment of the Moika River.
Travel to the Petrogradsky District and try to unravel the secrets of the Peter and Paul Fortress.
Easily!
At least three Russian e-scooter rental startups are ready to help you with this: how to rent, how much does it cost, and where can you ride?
This will be discussed further in this article.
What Are The Rules For Riding E-scooters In Saint Petersburg?
In general, the rules for driving electric scooters in Saint Petersburg are the same as in Moscow.
You should ride an e-scooter on bike paths. In their absence, you should use sidewalks or pedestrian zones, and only then should you ride on the roadway. On pedestrian roads and sidewalks, priority is always given to pedestrians.
You are not allowed to use roadways where the speed limit exceeds 60 km/h.
The minimum required age for riding an e-scooter is 14 years old.
The maximum speed limit for riding an e-scooter is 25 km/h.
Only one person per scooter while riding.
Just one more thing that you should consider: areas in Saint Petersburg where you are not allowed to ride an e-scooter.
Where Are You Not Allowed To Ride An Electric Scooter In Saint Petersburg?
Due to being listed as heritage sites and the large number of tourists visiting these areas daily, these sightseeing spots have been declared as areas where riding e-scooters or bikes is not allowed: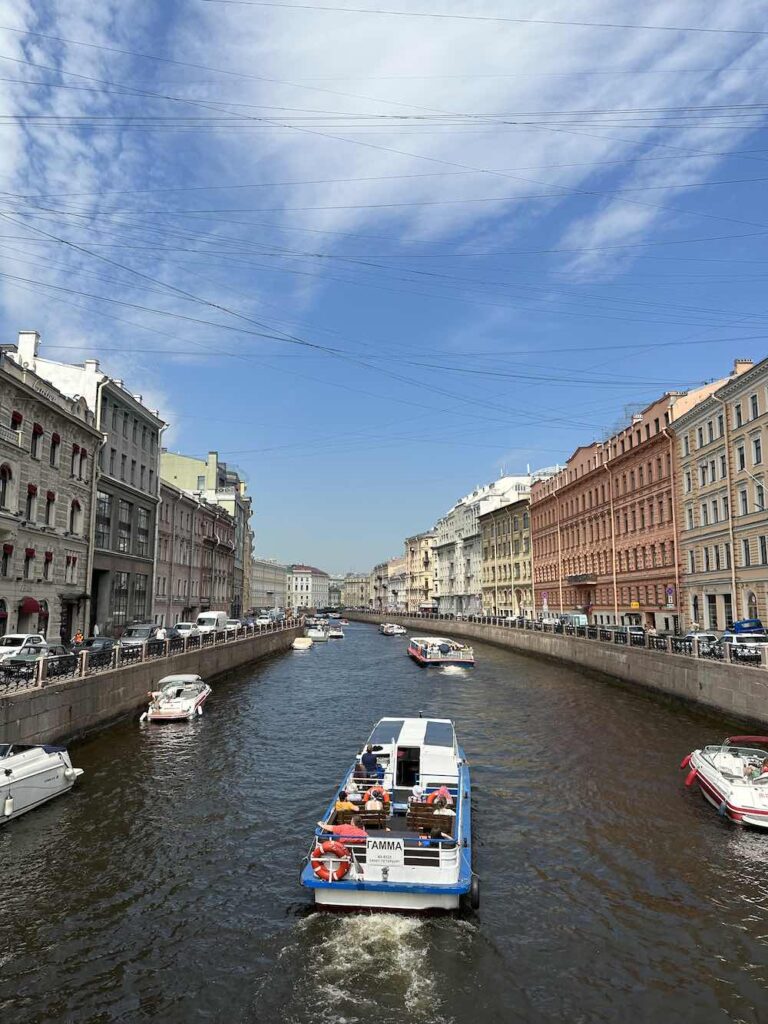 Kirov Central Park on Elagin Island;
The Summer and The Mikhailovsky Gardens;
Palace Square;
Zayachy Island (Peter and Paul Fortress);
Tauride Gardens;
The Palace and Admiralteyskaya Embankments, as well as the English Embankment from Senatskaya Sq. to the Blagoveshchensky Bridge;
Senate and St. Isaac's Squares;
Nevsky Avenue;
Admiralteisky prospect;
Malaya Morskaya, Bolshaya Morskaya and Bolshaya Konyushennaya;
The territory of the cultural center "Sevkabel".
However, Saint Petersburg is quite a big city, and it has so many fascinating areas, so these rules should not stop you from getting a tour ride around the cultural capital of Russia.
Click here to get the list of top activities and tours in Saint Petersburg JUST from 5 euro!
How To Rent An E-Scooter In Saint Petersburg?
You need to follow four simple steps:
Download the e-scooter rental app or find an e-scooter on the street and scan the QR code on its handlebars.
There are three apps available in Saint Petersburg, links will be provided later in the article.
Sign in to the app with your phone number and select a payment method.
To start a ride, you need to select a scooter and press the 'start trip' button in the app.
To end a ride, you need to stop the scooter in the designated parking area (marked on the application map) and click the 'end trip' button.
The app will ask for a photo of the scooter as confirmation that everything is alright with it.
How To Use An Electric Scooter In Saint Petersburg?
So, the app is downloaded, the scooter is selected, and you are ready to go.
To start moving, stand on the scooter with one foot, push off with the other, and press the GO button on the handlebars.
The brakes are located on both sides of the handlebars.
After coming to a complete stop, put the scooter on the kickstand and end the ride in the app.
How Much Does It Cost To Rent An E-Scooter In Saint Petersburg?
Companies offer slightly varied prices for e-scooter rental; some are cheaper, while others are just a bit more expensive.
On average, each minute of riding will cost around 6 to 7,5 rubles, and sometimes it might be an additional unlock fee of 50 rubles.
Furthermore, e-scooter companies provide options for money savings through discounts, ride passes, and promo codes. I will compare them further in the article.
Saint Petersburg E-Scooter Renting App
As I mentioned above there are three companies providing e-scooter rental in Saint Petersburg.
Here they are: Whoosh, Urent and Yandex Go.
Whoosh
The company is successfully conquering the Russian kicksharing market.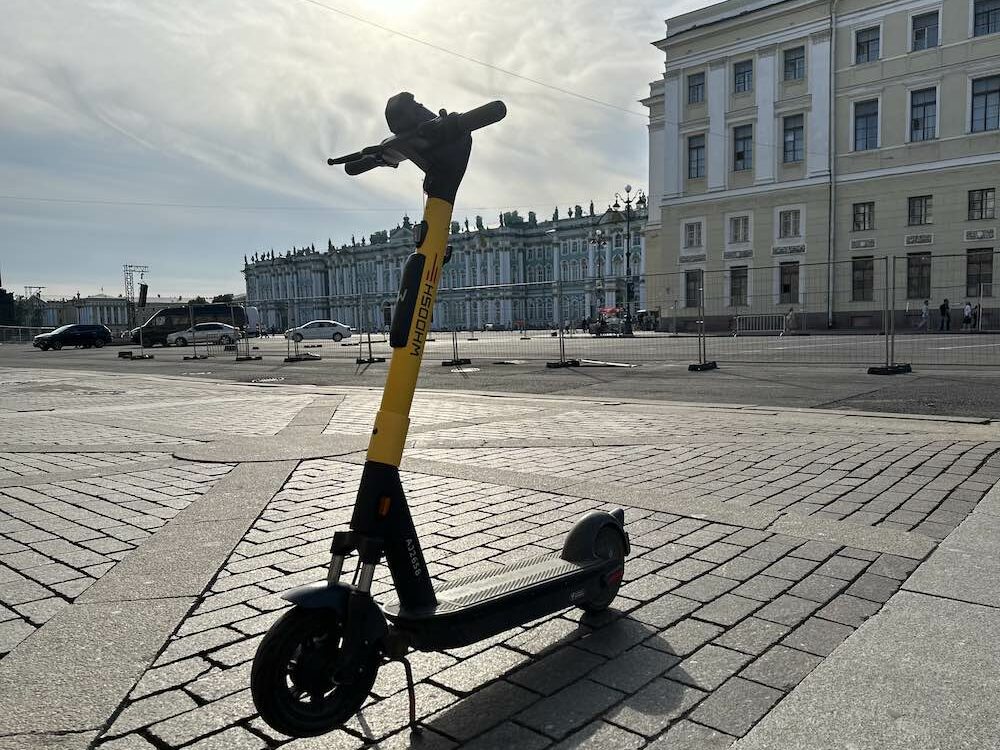 Now, in addition to electric scooters, they are offering their users electric bicycles for rent and launching an e-scooter accessories store.
They have also started a loyalty program, allowing e-scooter riders to earn cashback points.
How Many Whoosh E-Scooters Are There in Saint Petersburg?
According to some municipal data in Saint Petersburg there are around 14 000 Whoosh e-scooters, while Yandex Go has 9 000 vehicles, and Urent has 8 500 vehicles.
How Much Does a Whoosh Scooter Cost?
E-scooter rental prices in Saint Petersburg are very affordable!
You pay 7 rubles per one minute of ride and 50 rubles per scooter unlock.
Plus from time to time they send promo codes for free scooter unlock which makes you pay only for minutes of your ride.

Just make sure you switch on the app notifications so that you don't miss the pop-up.
Yandex GO
Another e-scooter start-up operated by Yandex, a multinational technology company known for its search engine and other various IT products.
In St. Petersburg, Yandex GO offers its users an updated version of e-scooters adapted to the city traffic and roads. It is called Wind scooters.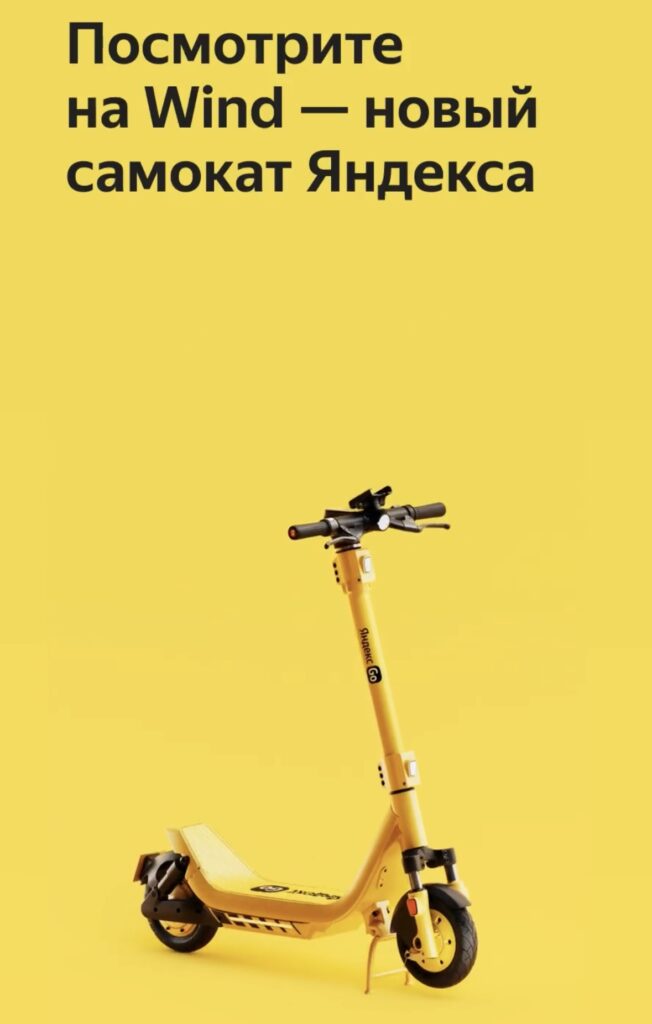 They installed two shock dampers for a softer ride on the cobblestone streets of the city.
Additionally, they added turn signals and hooks for bags for users convenience.
How Much Does Yandex Go Scooter Cost in St. Petersburg?
Yandex's prices for renting an electric scooter in St. Petersburg are similar to Whoosh's.
Yandex charges 50 rubles for unlocking the scooter and around 7 rubles per minute of riding.
Furthermore, the company offers a subscription system that allows you not to pay for unlocking fees.
It costs 199 rubles per month and gives you the unlimited amount of free unlocks for up to three e-scooters from one device.
Urent
The Russian e-scooter service, launched at the end of 2018, is currently accessible in over 100 cities throughout Russia.

In Saint Petersburg, Urent offers modern, well-modified vehicles with sturdy handlebars equipped with a phone holder.
A great feature of this holder is that it includes a phone charger, allowing you to charge your phone while riding and using it as a navigator.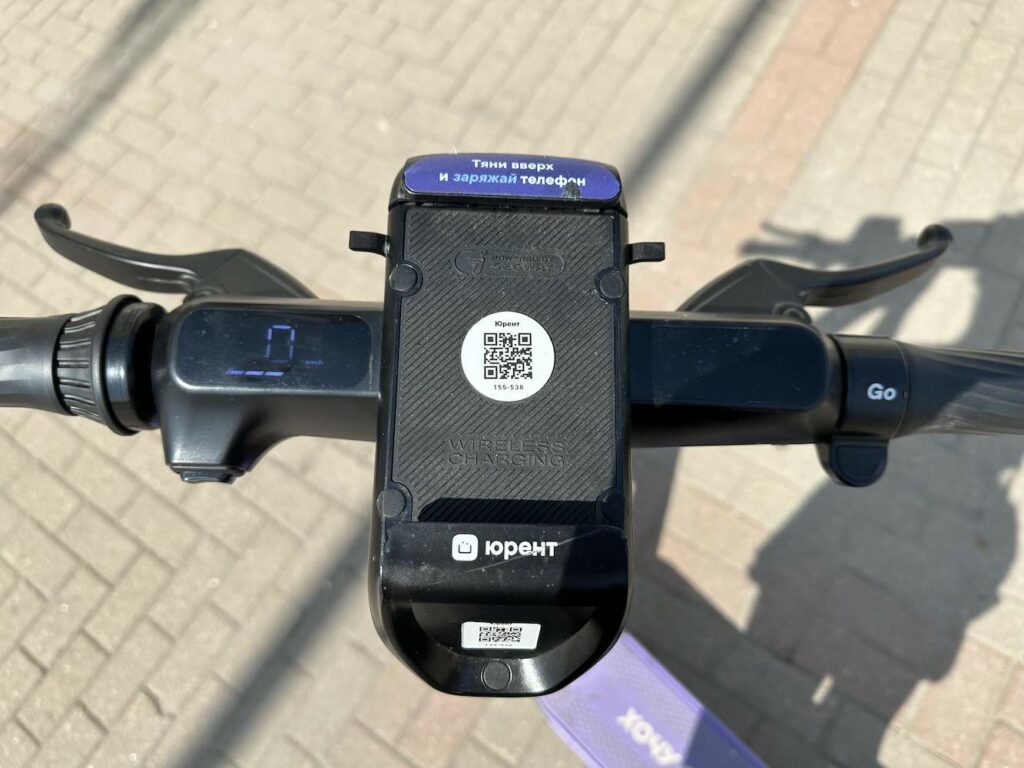 How Much Does Urent Scooter Cost in St. Petersburg?
Urent e-scooter rental prices slightly differ from Whoosh and Yandex Go.
With Urent, you only pay for the minutes of your ride, and there is no additional unlock fee. One minute of ride will cost you 7-7,5 rubles.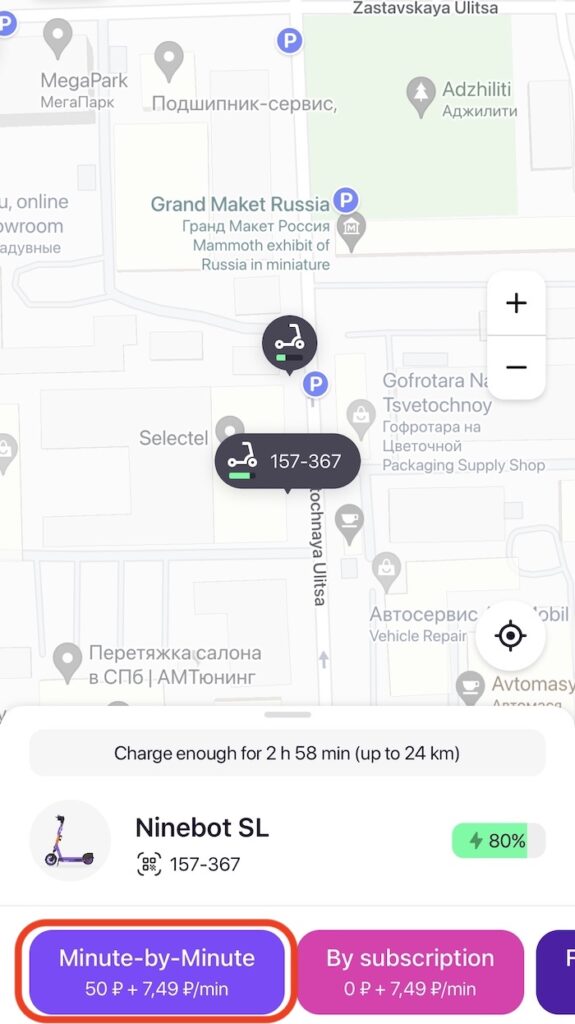 While searching for a scooter in the app, you can see that some of them might be charged extra for an unlock fee, however, I have never paid for it.
The cost might differ based on factors such as the time of day, day of the week, or the specific type of e-scooter chosen.
In any case, you can always compare all three apps in terms of cost and choose the one that suits you best.
In addition, Urent offers various options for both short and long rides.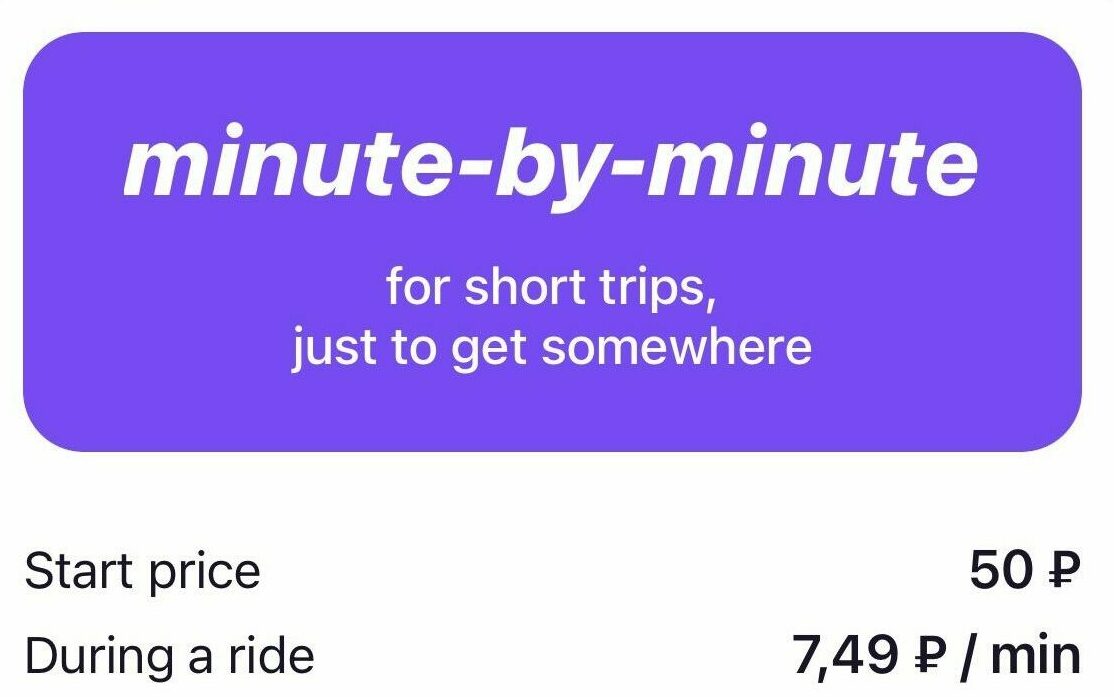 The standard and most popular fare is the minute-by-minute one, as mentioned above.
Another option is the "For 1 hour" fare which costs about 450 rubles and includes 60 minutes of riding. It becomes cost-effective if all the other options charge the unlock fee.
Furthermore, there's the "Fix Price" fare, priced at 816 rubles, which includes 12 hours of riding. This option is ideal for those who plan to ride a lot during a single day, as the cost per minute is just slightly over 1 ruble.
E-scooter Riding Review
I tried all three e-scooter rental options in Saint Petersburg – Whoosh, Yandex GO and Urent.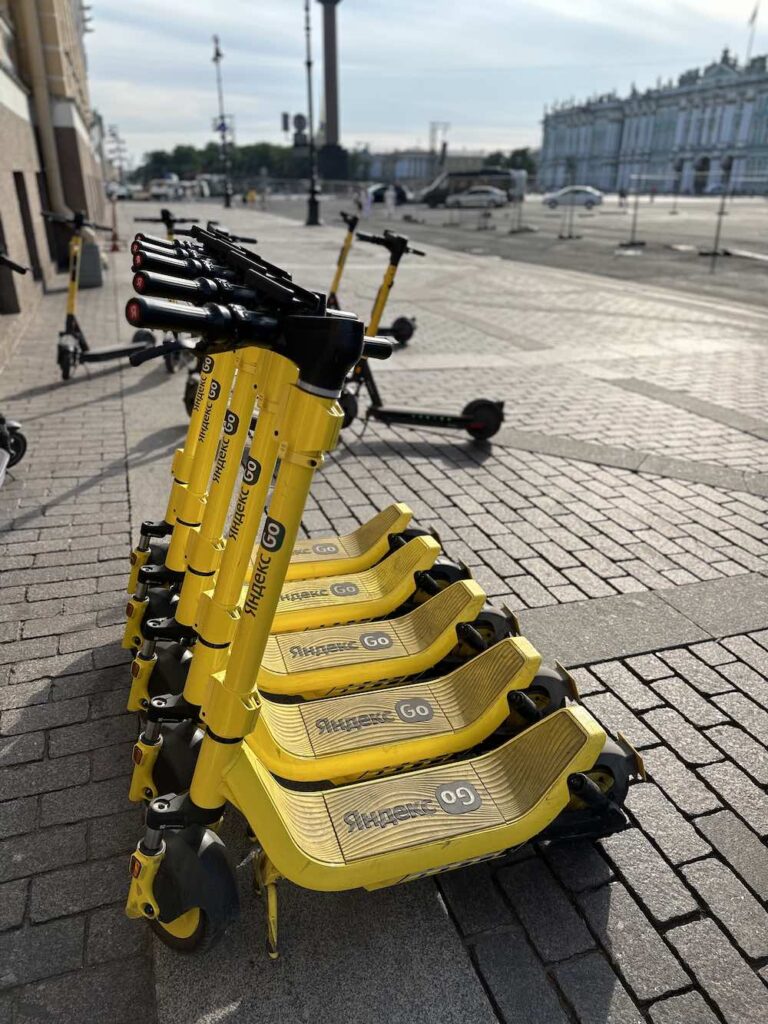 In general I can say that the riding experience is quite similar. Each company offers well-maintained and modern vehicles that ensure a smooth and comfortable ride.
All scooters are equipped with sturdy handlebars and proper brakes, making them easy to maneuver through the city streets. While some, like Whoosh, may be a bit older and well-used, others, like Yandex Go, boast the most modern scooters I have ever tried.
All three companies provide convenient mobile apps that allow users to easily find available scooters, unlock them, and begin the ride. I didn't experience any app crashes, although the GPS system can be slow at times when finding the right geolocation.
---
Plan your trip to Russia?
Did you hear about the Russian mysterious Manpupuner area? That might be fascinating to read about!