Is Cyprus good for digital nomads?
Cyprus can be a great destination for digital nomads, with its 300 up to 340 (wow!) sunny days a year, beautiful white-sand beaches like on the Caribbean islands, rich history, and modern amenities. 
Here are some factors to consider:
Visa: Citizens of most countries can enter Cyprus for up to 90 days without a visa. 
If you plan to stay longer, Cyprus offers a digital nomad visa (applies only for non-EU/EEA citizens) which allows you to stay in the country up to one year.
Cost of living: Cyprus comparing with other European countries can be a relatively affordable place to live, even if you come as a tourist.
But if you plan to come during non-high season or to avoid the most touristy areas while searching for an accommodation you can get some very good offers. 
Internet: The internet infrastructure in Cyprus is generally good, with high-speed connections available in most areas.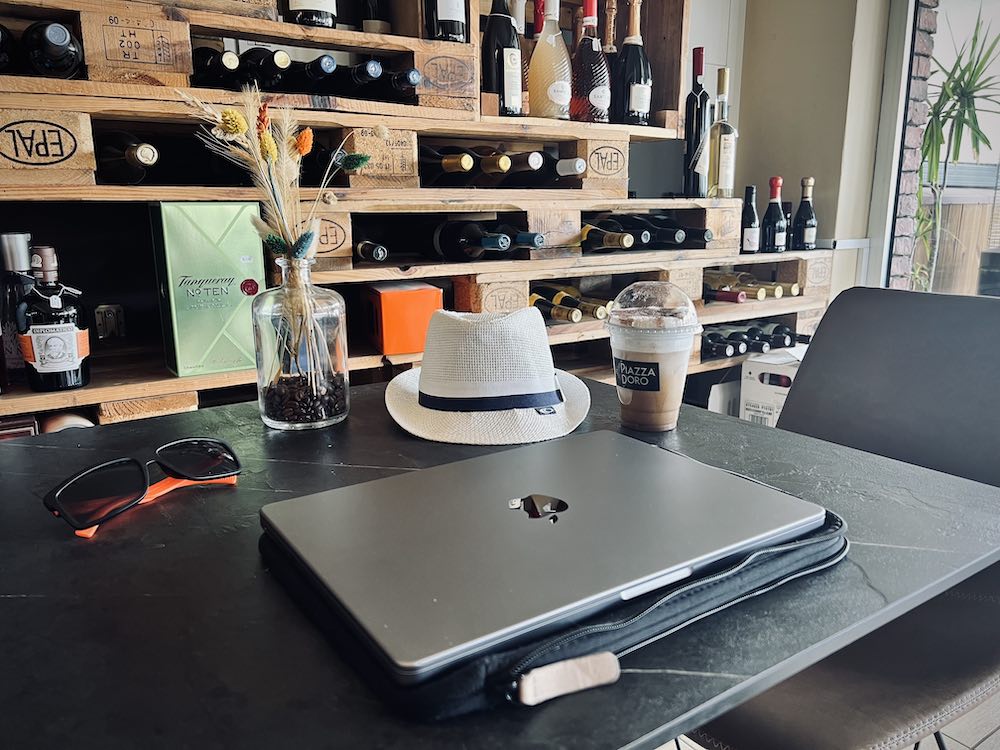 Co-working spaces: There are several co-working spaces in Cyprus, especially in the larger cities, such as Nicosia, Larnaca or Limassol.
Climate: Cyprus enjoys a Mediterranean climate, with mild winters and hot summers. However, keep in mind that in summer it might be very hot sometimes, which may not be ideal for some people.
Overall, Cyprus can be a great choice for digital nomads who are looking for a mix of modern amenities and natural beauty, including mountains, waterfalls and picturesque coastline. 
However, it's important to do your research first and plan carefully to ensure that Cyprus is the right fit for your needs.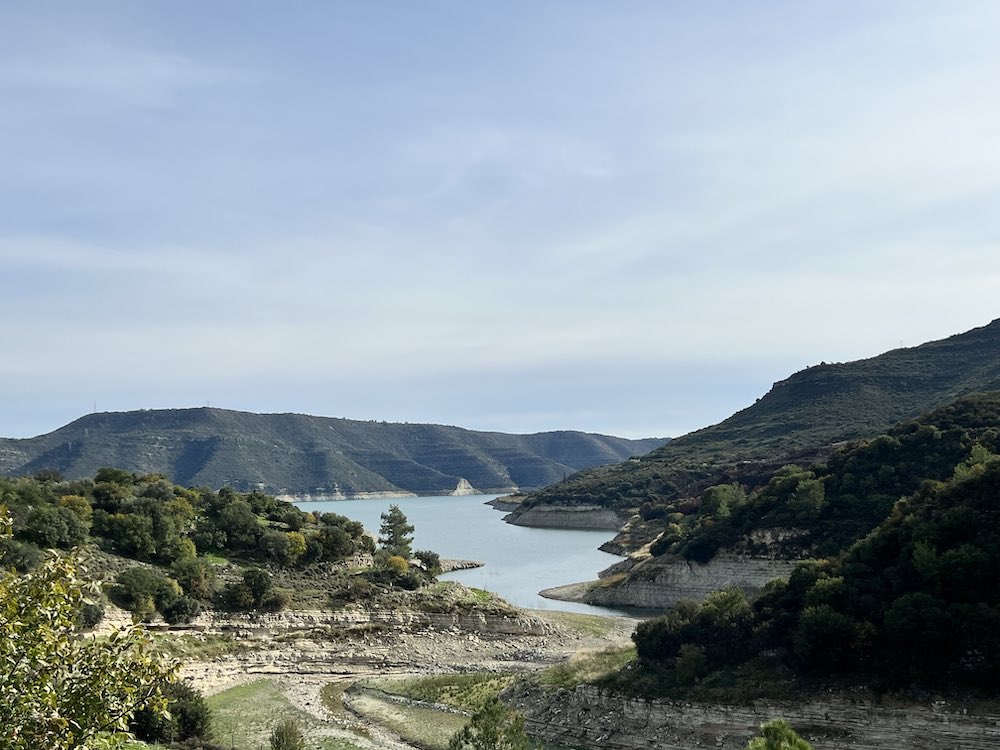 Which city in Cyprus is best for digital nomads?
Cyprus has several cities that could be great for digital nomads, depending on your preferences and needs. Here are three options to consider:
Limassol: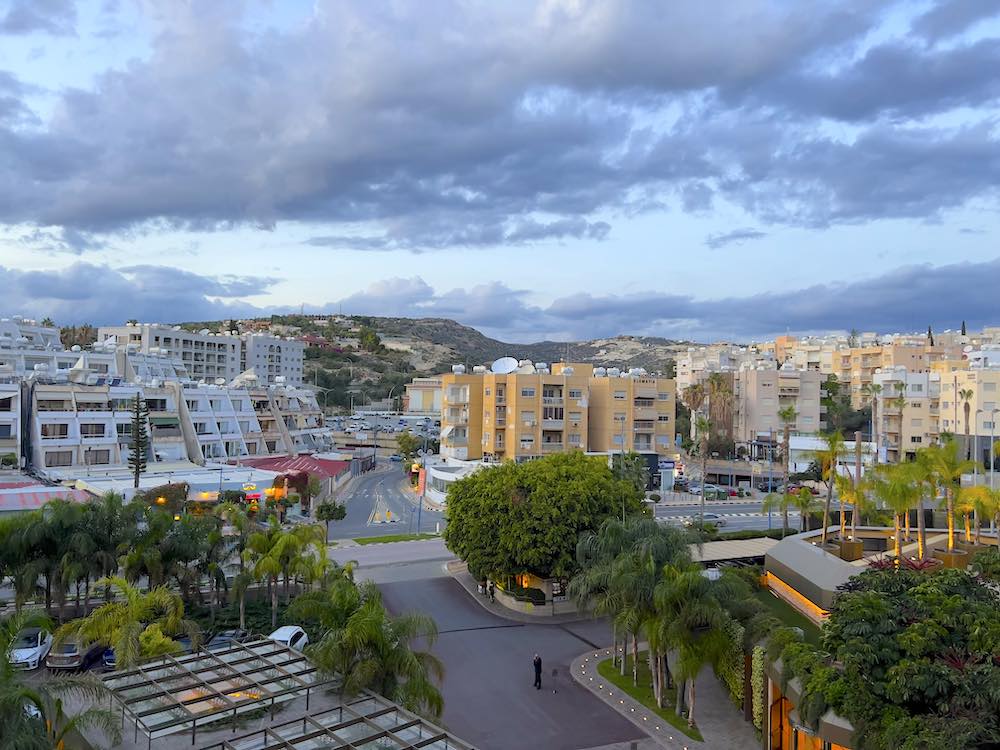 For me Limassol is the city most conveying the atmosphere of a European town with museums, exhibitions and other cultural sites.
In addition Limassol is the second-largest city in Cyprus and has a bustling business district, making it a great option for digital nomads who want to be in the center of the action. 
The city has a large expat community and the highest number of co-working places compared with other island cities.
It has a marvelous city quay and the Old town area including plenty of sophisticated restaurants and bars. Due to its location on the coast, there are a lot of opportunities for beachside relaxation and water sports.
Nicosia: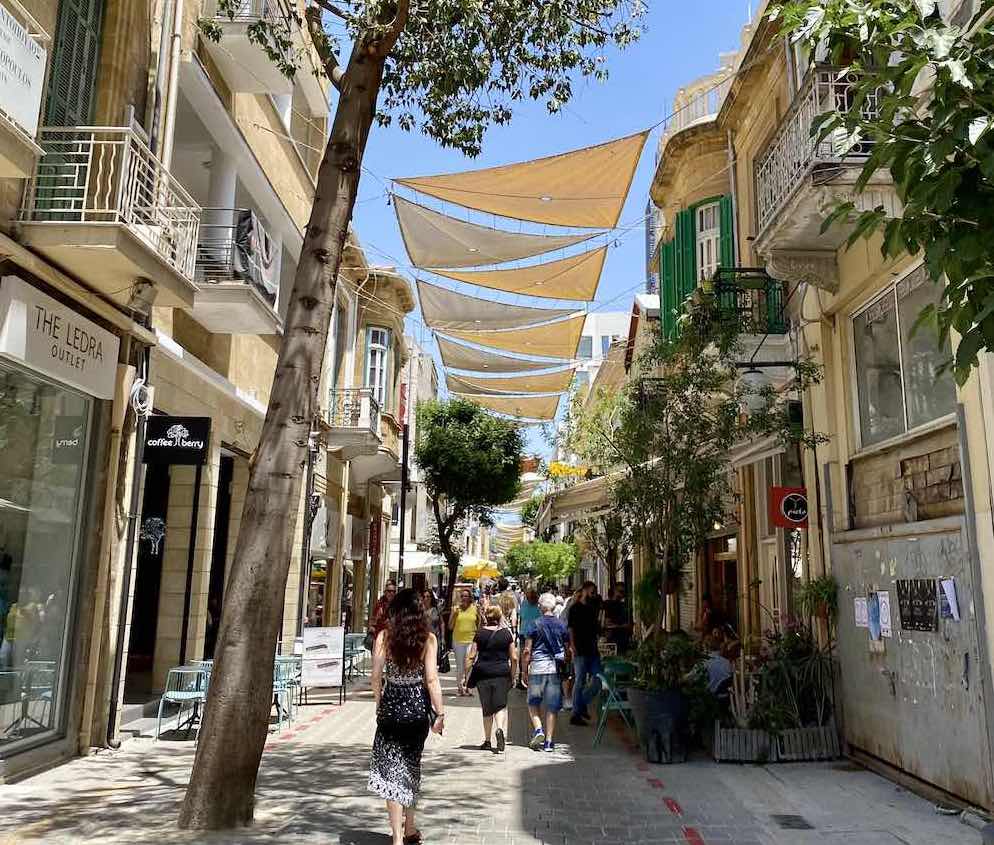 Nicosia is the capital city of Cyprus and offers a blend of modern amenities and historical charm.
The city has a well-preserved old town with narrow streets and traditional architecture, as well as several museums and cultural sites.
You might be fascinated by the fact that the city is divided into two parts – Northern and Southern and in order to get to the North part from the South you need to get through a proper border control.
Nicosia also has a growing tech scene and several co-working spaces.
Though it's the only city on the island that doesn't have access to the sea.
Paphos: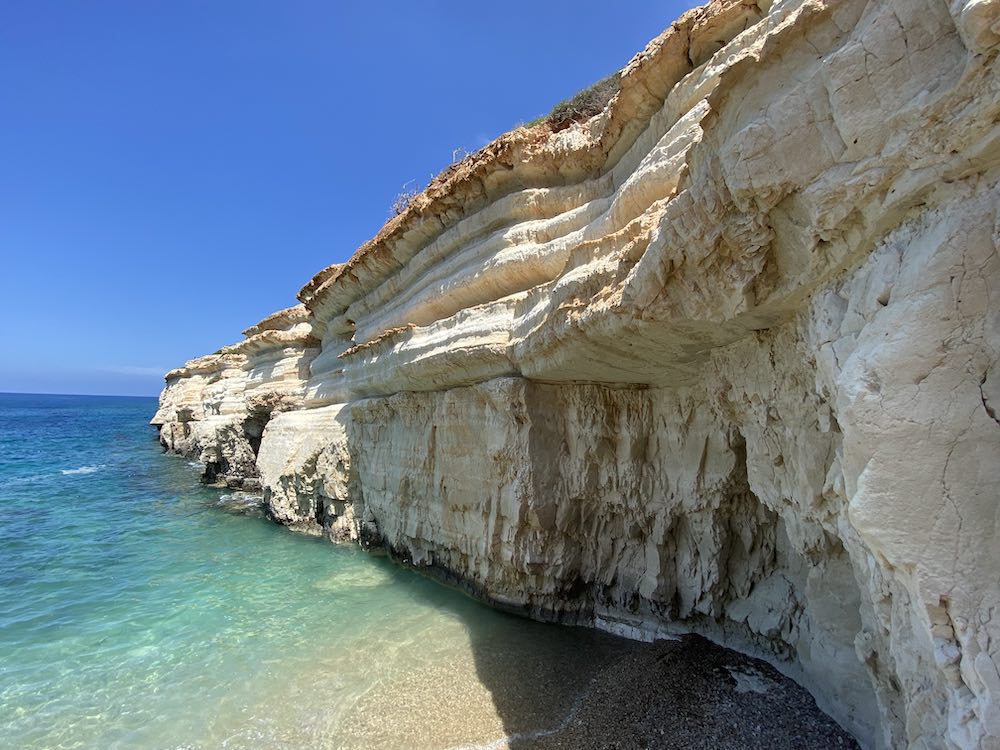 Paphos is a coastal city on the southwest side of Cyprus and offers a more relaxed pace of life than Limassol or Nicosia. 
And it has incredible sunsets!
If you are into history then you might like it, as there are several historical sites in Paphos, including a UNESCO World Heritage site, as well as plenty of beaches and outdoor activities. 
There is an international airport very close to the city, also Paphos has a small but growing expat and digital nomad community, especially from Eastern European citizens.
Larnaca: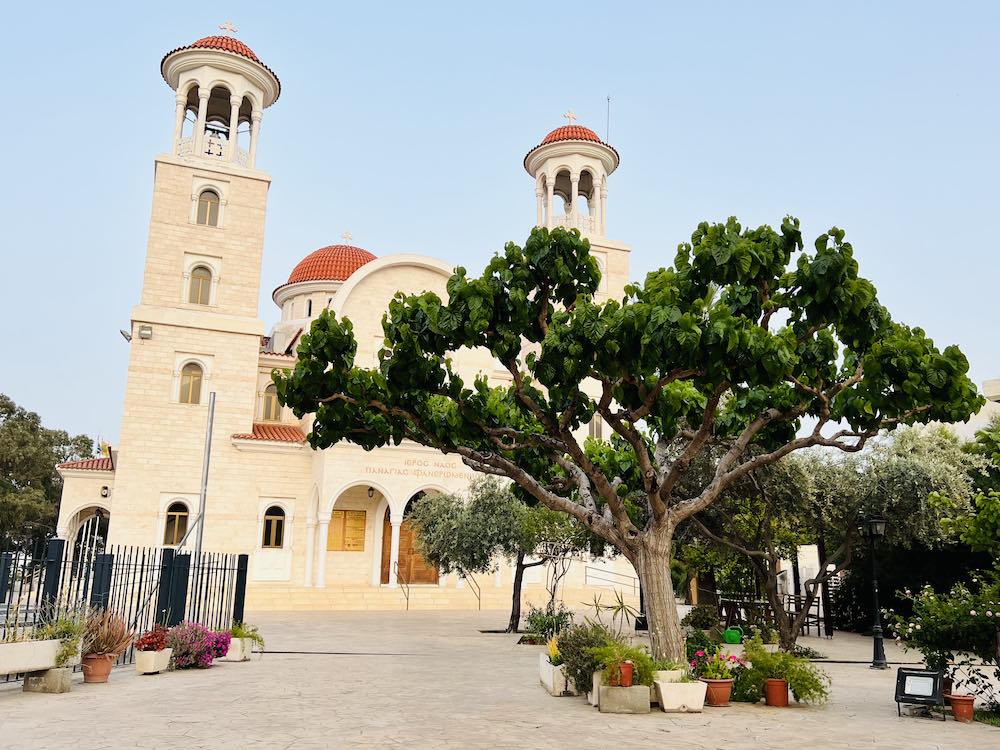 Larnaca is a beautiful coastal city in Cyprus, and it can be a great destination for digital nomads. 
First of all it offers one of the cheapest accommodations for travelers compared with other cities on the island. 
Larnaca as well as Paphos has its own airport located not far from the city center.
It provides beautiful wide beaches, lovely park areas, and historical sites, making it an ideal place for those who enjoy outdoor activities and sightseeing.
While staying in Cyprus we were quite surprised about how many events and festivals are happening there: music and theater festivals, running marathons and car rallies. 
Did you know that there is a famous salt lake in Larnaca where a huge flamingo agglomeration appears in spring and autumn?
That's an amazing view!
You should definitely visit it, and if you are lucky you might even see them from the airplane during landing or boarding.
Ayia Napa: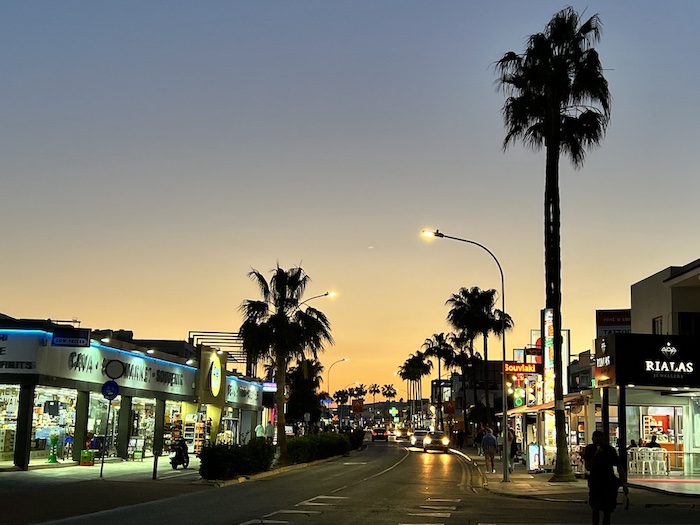 Ayia Napa is a lovely sunny resort located on the southeastern coast of Cyprus, providing affordable accommodation, a plenty of venues of worldwide cuisines, stunning nightlife and best island beaches with crystal-clear waters, and scenic nature spots. 
Ayia Napa is a popular tourist destination though, and during peak season (June to August), the town can become crowded and noisy.
But during the off-peak season when the town is less crowded and more peaceful Ayia Napa is just a paradise!
Some nomads may appreciate the slower pace of life and the opportunities to explore the surrounding natural beauty, while others may prefer the quieter atmosphere for focused work. 
Also you can enjoy the warm Mediterranean city waters almost up to the end of November!
---
Ultimately, the best city in Cyprus for digital nomads will depend on your personal preferences and priorities. It's a good idea to visit each city and spend some time there to get a sense of the local culture, amenities, and lifestyle before making a decision.
As for most of the time we stayed in Ayia Napa area, I'd like to share all our favourite coffee shops where we worked during our staying in Cyprus.
Best Coffee Places In Ayia Napa
The Bakery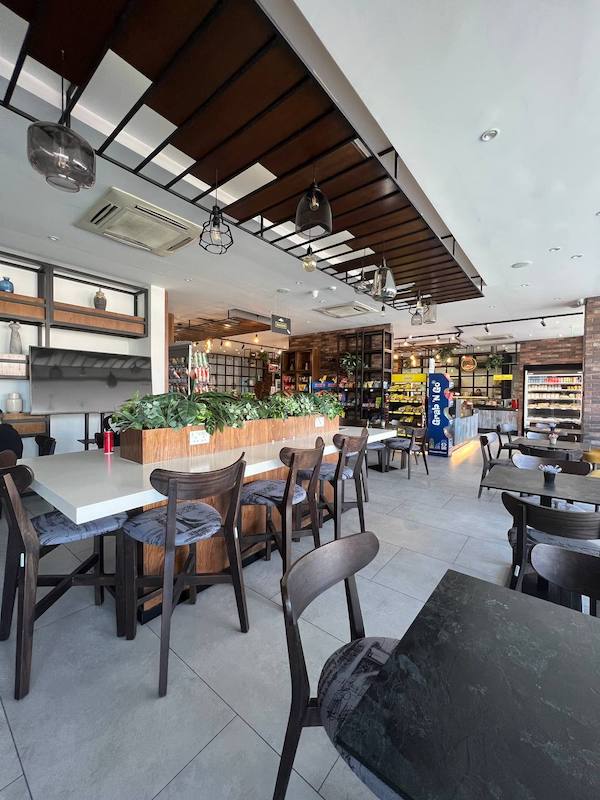 Our favorite place in Ayia Napa to work.
It has comfortable working desks, fast wifi, a coffee shop with a small bakery and a whole food store on site. 
Therefore, if you get hungry, you can eat directly on the spot.
Кофейня находится on one of the two central streets of Ayia Napa, so literally right in the center of the action. The nearest bus stop is only 200 meters away and most of the reasonable accommodation of the town is no more than 10-15 minutes walk.
The guys working here are very nice and friendly, they are always happy to have a small talk with you and exchange a few words and find out how you are doing.
First we met this coffee shop chain in Thessaloniki, Greece. And since then we have become total fans of the Mikel brand! 
Just because of its logo!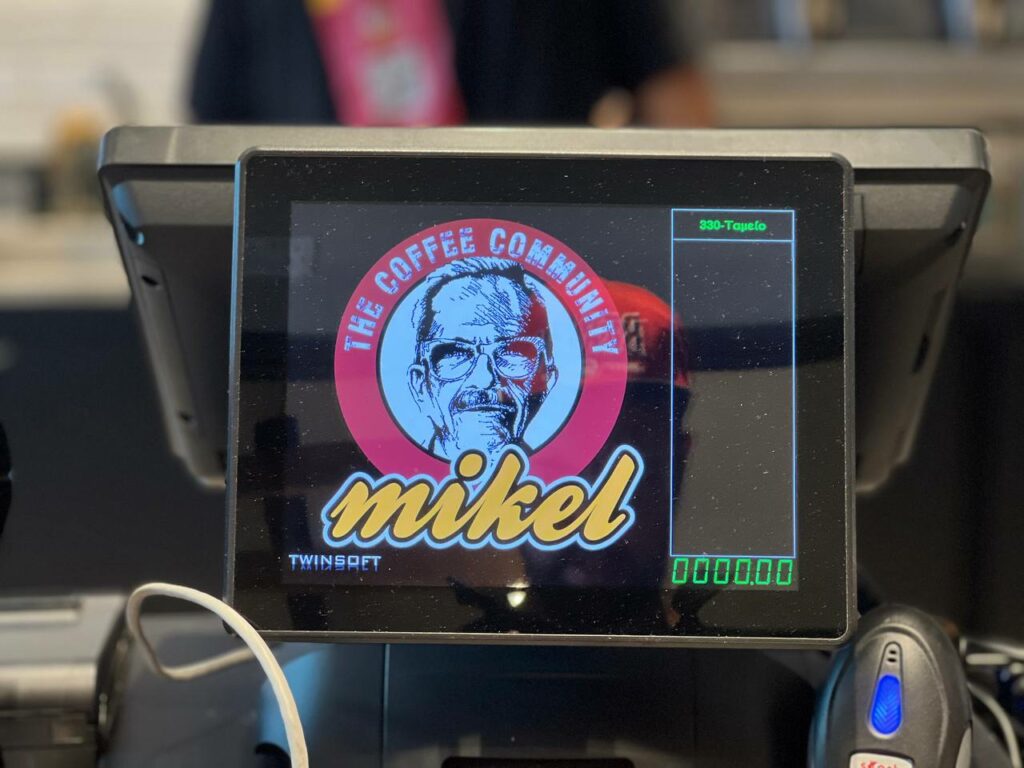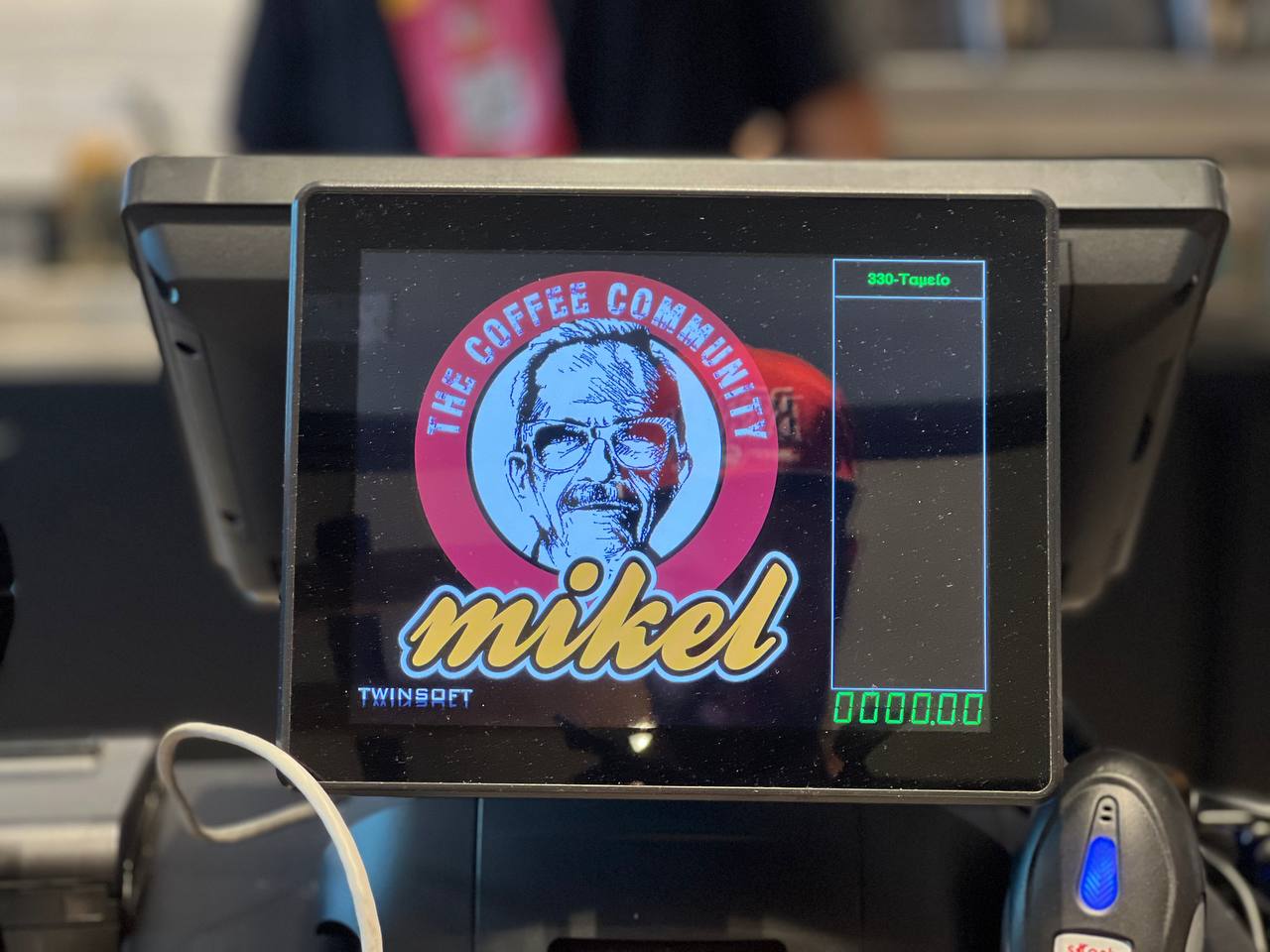 Just because we find it funny and we like it 😀
In fact, in terms of quality, Mikel is every bit as good as other world-famous coffee houses and is, some sort of, a local Starbucks in Greece and Cyprus.
They produce great coffee, the coffee shops are clean and lovely with nice music and zero problems with WiFi connection.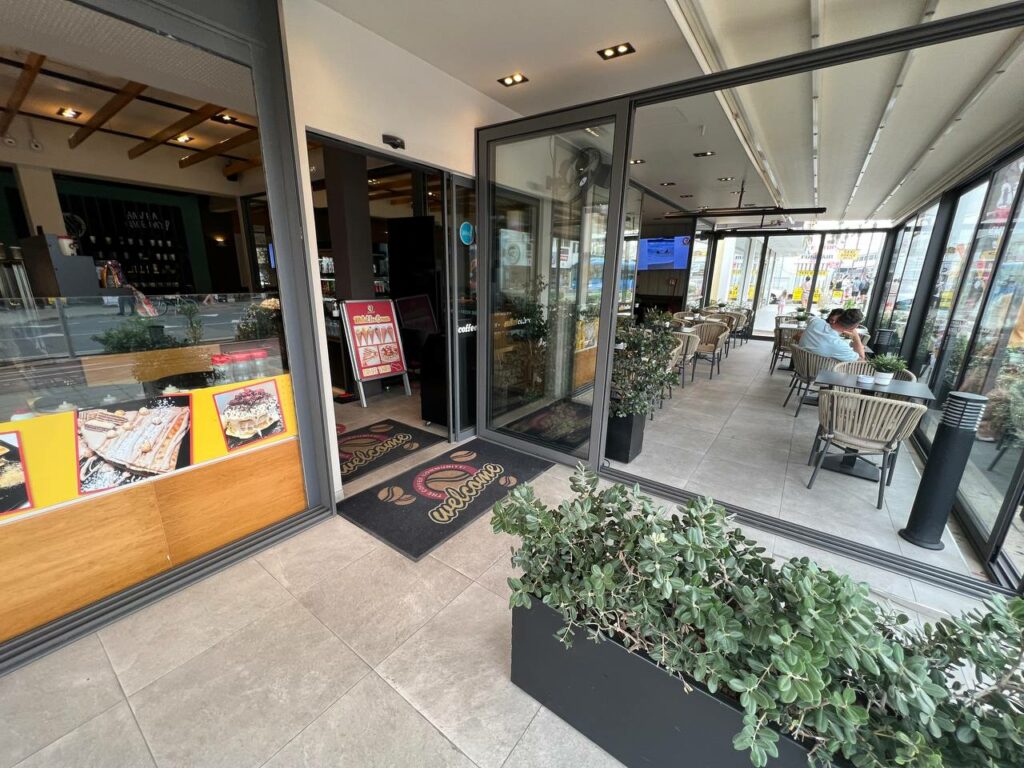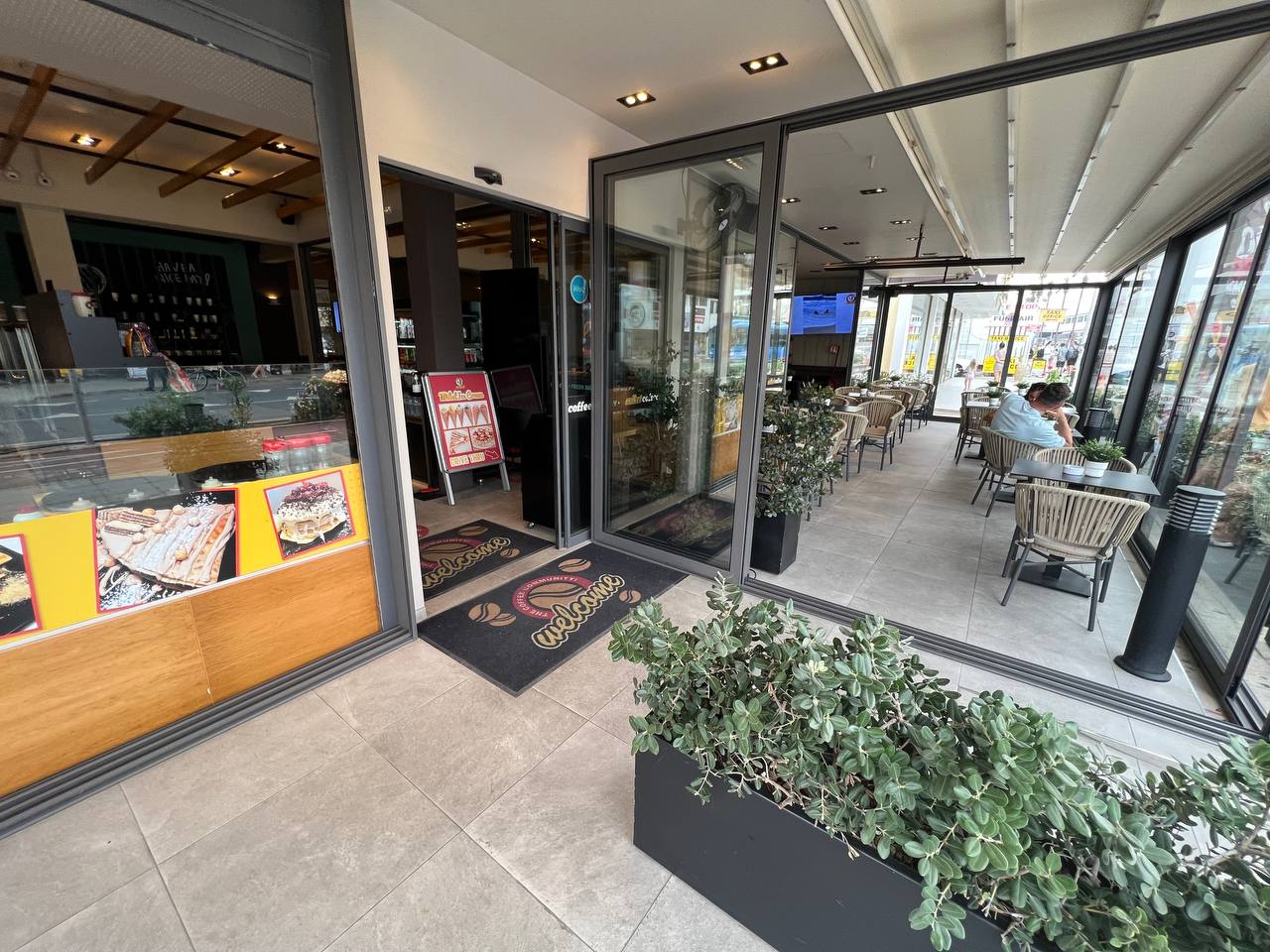 In Ayia Napa, Mikel is находится in the very center of the resort, on the main street, surrounded by all kinds of shops you may need, restaurants and an amusement park of Ayia Napa.
This is a fairly old global coffee shop chain, founded in 1979 in Chicago. At the moment, it operates in 40 countries of the world, so you may have already visited it somewhere.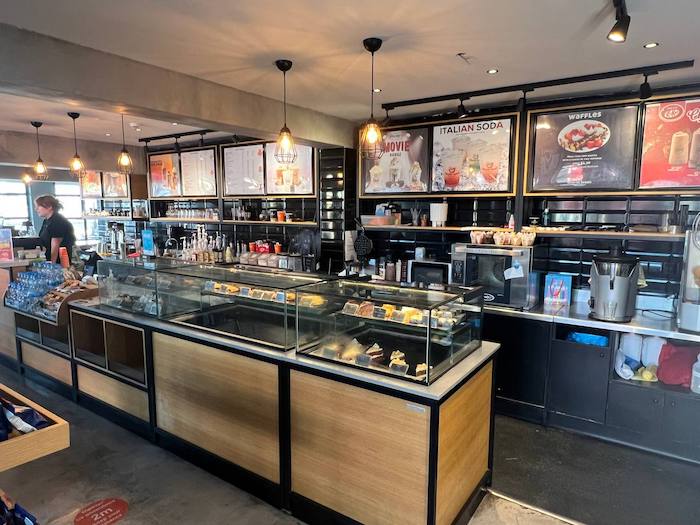 The concept of this coffee shop is the same as the two above – top quality coffee, individual service and vibrant venues. 
To tell the truth, they do quite well!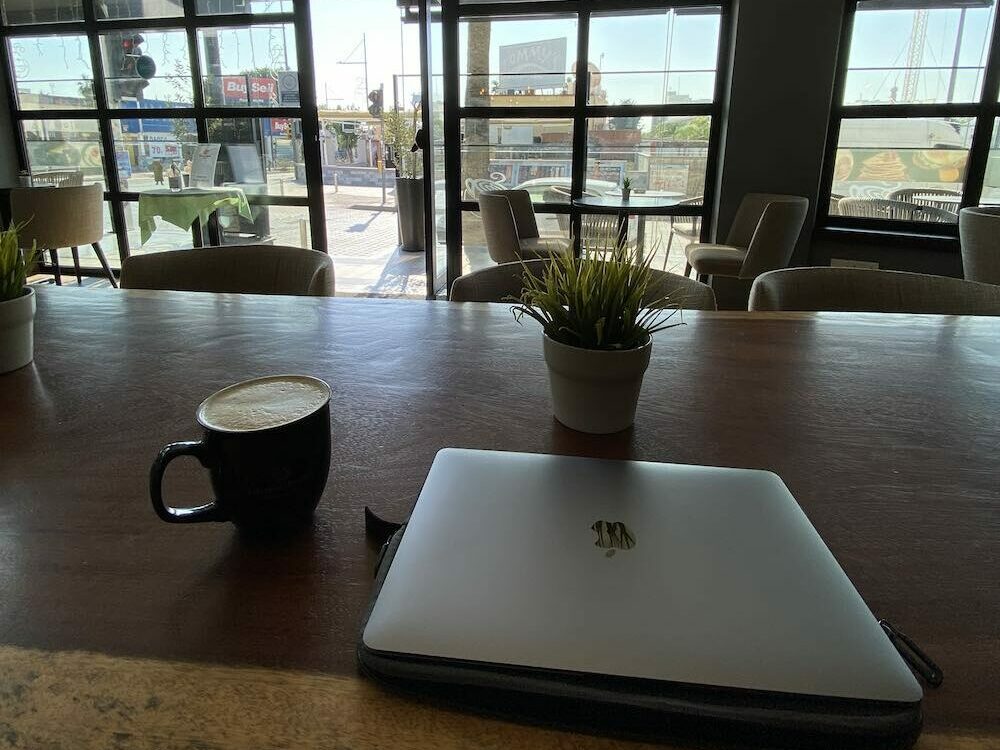 In Ayia Napa, Gloria Jeans Coffee is находится at the intersection of two central streets, 5 minutes walk from the Bakery one way and 5 minutes walk from Mikel the other way.
Therefore, you will have enough opportunities to try out all three coffee shops.
By the way, Gloria Jeans is open all year round in Ayia Napa, unlike many other restaurants and coffee shops that close for several months from the beginning of December.
I think everyone is familiar with this coffee shop chain and has been there at least once.
Therefore, it makes no sense to talk further about the company itself, I will only mention that nowadays they are one of the leading coffee chains in many European countries.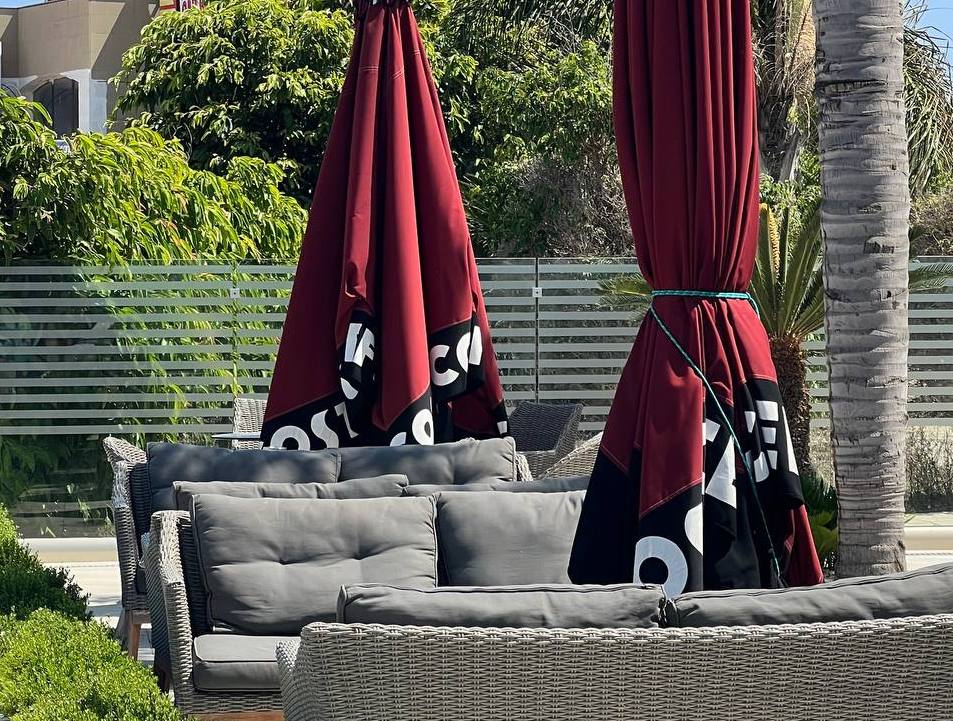 Their concept is similar to all the coffeeshops mentioned above – an urban style venue, going along with the rhythm of a modern active city as much as possible.
Delicious coffee, Wi-Fi data available to everyone, snacks and tables with sockets that are convenient for remote work.
In Ayia Napa, Costa is also находится on one of the main streets, in close proximity to the coast and the city port.
Well, this cafe definitely did not leave us indifferent.
To begin with, this is not really a coffee shop, but rather a restaurant, with an extensive menu of food and drinks, and even a hookah menu in the evenings.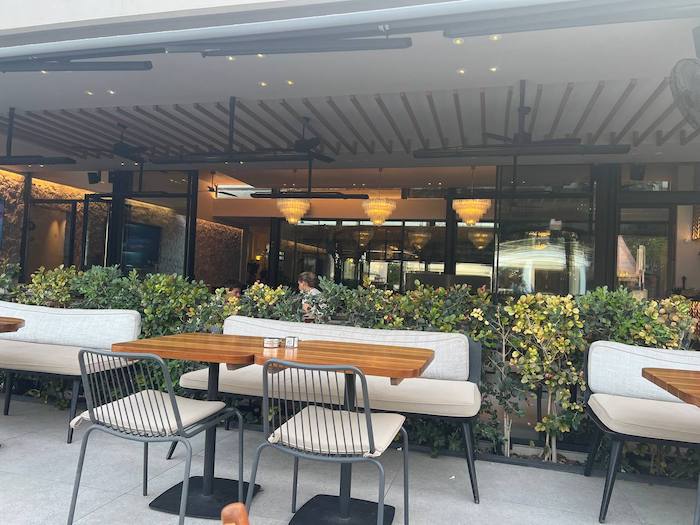 But during the daytime, it is not so busy with guests, and the atmosphere is quite laid-back, so they will be happy to allow you to work with a laptop and a cup of coffee.
We fell in love with it, because the venue is находится right on the main street of the resort, in the center of all events.
You can order a drink, get yourself on comfortable sofas on the terrace and watch everything that happens during the day in the fun-party city Ayia Napa.
Super modern cafe, with pleasant service and fast internet.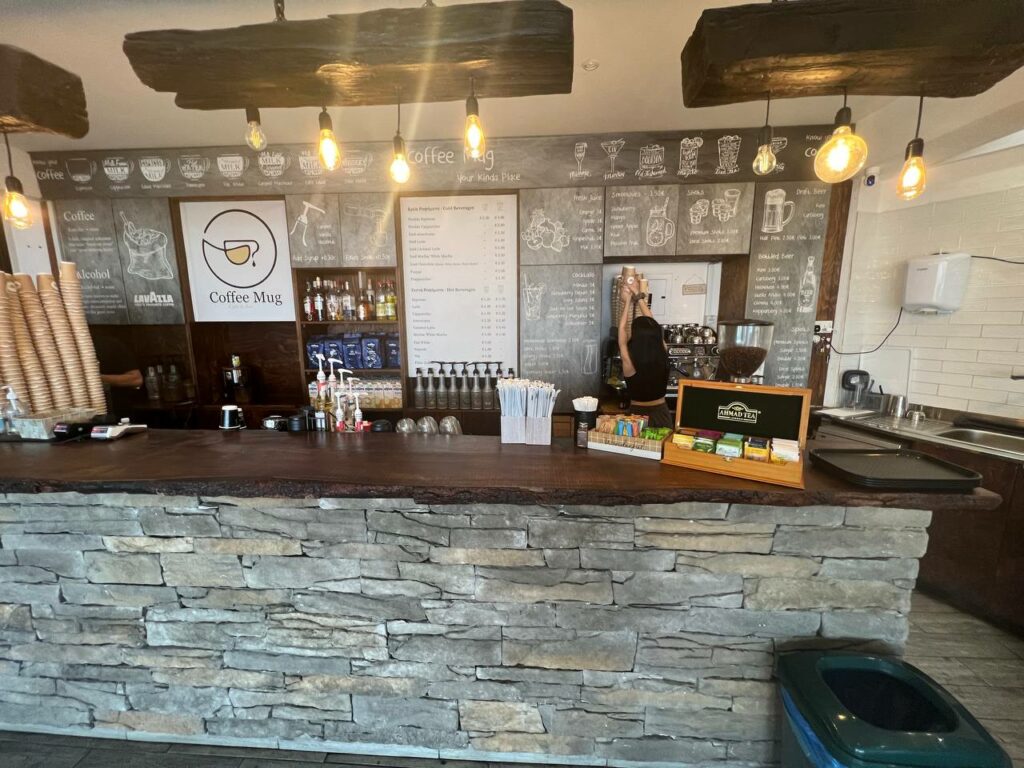 Another coffeeshop in Ayia Napa, находится in the center, but not on the main streets.
Will be a great option for those who stay in this area so that it won't take a lot of time for you to get from a hotel to your morning coffee.
They make great coffee, in addition you can get snacks and pastries, and there is even a cocktail menu.
Спойлер: you'll love the prices for drinks!
Nice relaxed atmosphere, cozy area and friendly staff.
Nice stylish venue is находится in the center of Ayia Napa, just 2 minutes walk from one of the main streets of the resort.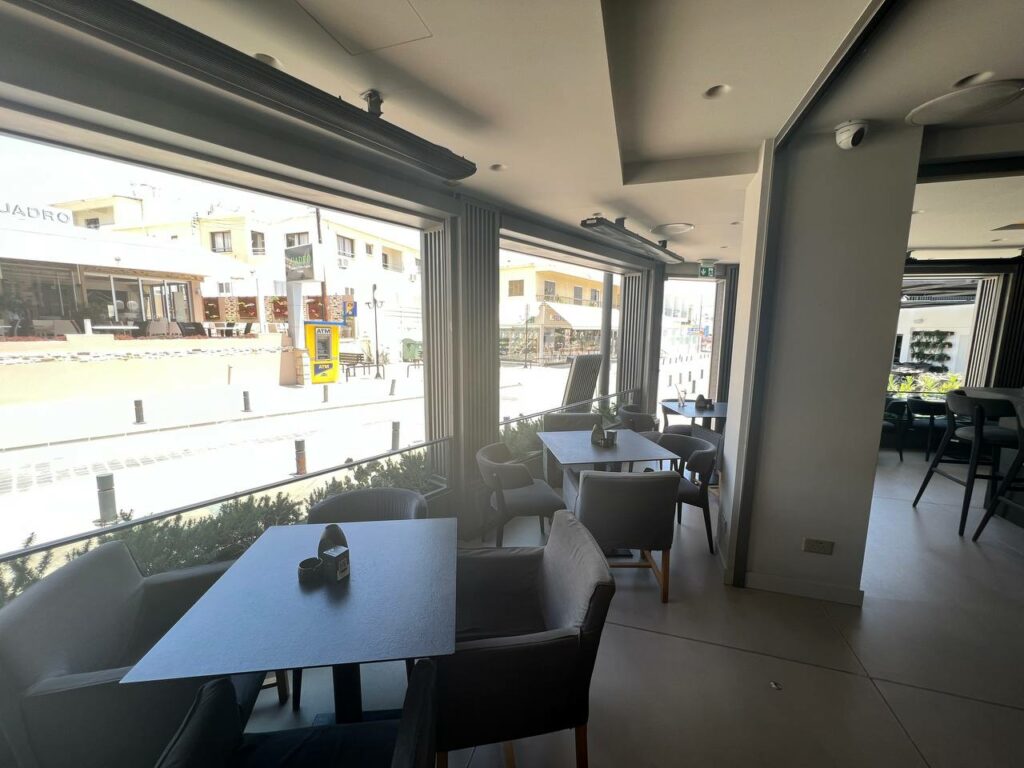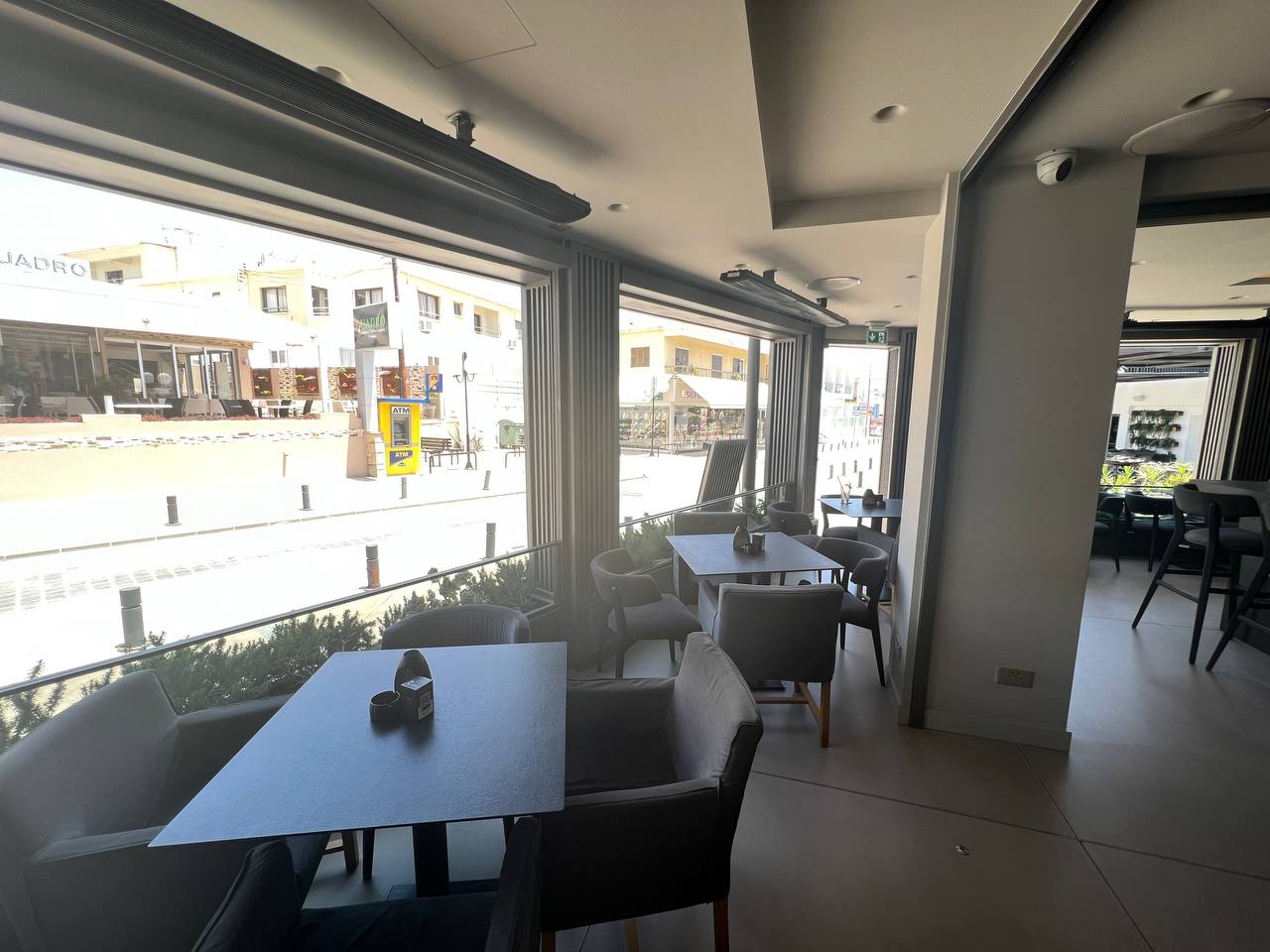 This is not a coffee shop, but rather a full cycle establishment offering breakfasts in the morning, coffee during the day, a bar menu and shisha in the evening, as well as an extensive selection of food.
However they will gladly allow you to work with a laptop during the daytime.
Get ready for delicious meals, big portions, tasty coffee and a cool atmosphere.
---
Did you know that there is a new modern hipster district opened in Ayia Napa not so long ago?
Check it, you will be surprised 😉