CitizenM hotels – The Place where Technology meets Luxury.
CitizenM isn't just a typical hotel chain; it's a breath of fresh air in the world of travel and hospitality.
Founded by a real estate developer who thought, "Why can't affordable luxury and the latest tech be a perfect match?"
And voila, CitizenM hotels were born – stylish, unique, and totally awesome.
Found yourself in a CitizenM hotel? Be sure that you will be in the heart of action.
Whether you're checking out London's historic charm, diving into the cultural melting pot of Kuala Lumpur, experiencing New York, the city that never sleeps, or soaking in Copenhagen's vibrant culture, you'll be just a short jump from the main sites.
Whether you're a digital nomad, a leisure traveler, or a business professional, citizenM hotels are designed to be your home away from home. They've got everything sorted, so you can kick back and focus on what really matters – your journey.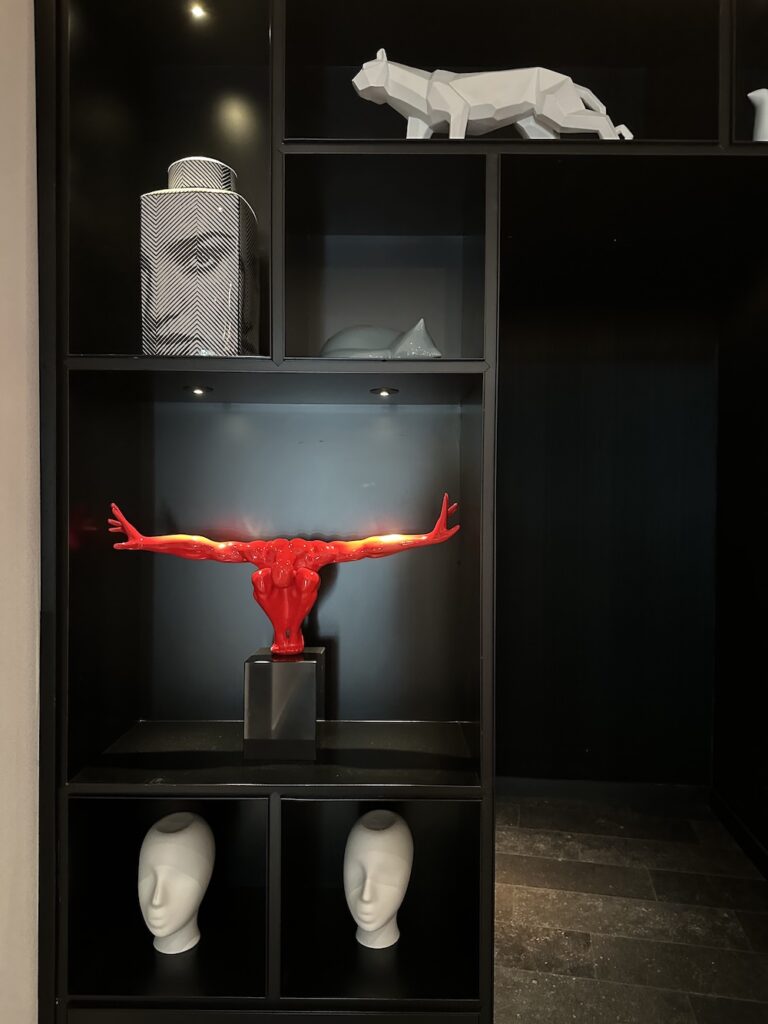 In September 2023, as a group of 5 people, we had a short city tour to Geneva and stayed in a lovely CitizenM Geneva Hotel.
Miracles started right at the hotel entrance – just as you enter the hotel, you step into a different world.
Bright, modern, filled with art decor, and boasting an Instagram-worthy "living room," as they call it. There you can chill, work, or just people-watch.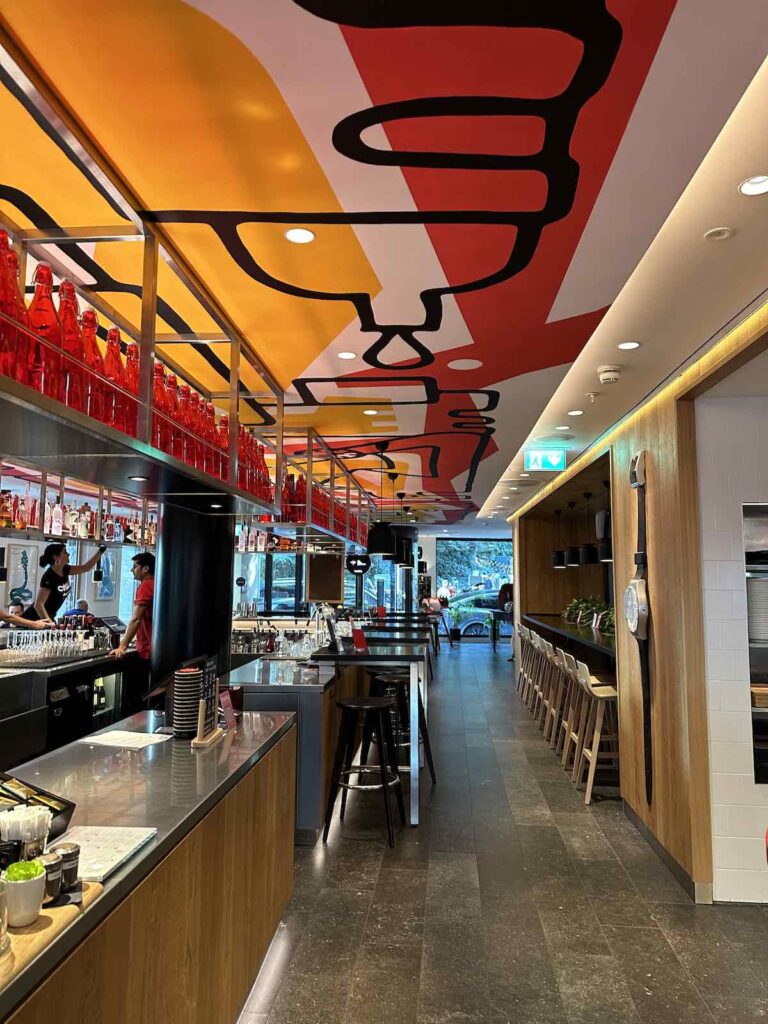 At the same time, everything is done to a high-end standard, and the atmosphere is very relaxed and laid-back.
The staff are the friendliest and most helpful you can imagine.
I've been to hundreds of hotels and honestly, I would totally call them the happiest hotel stuff I have even seen in my life, these guys really love their job.
They will gladly talk to you about your trip plans, discuss the weather in the city and the latest news.
Another cool feature of CitizenM – forget about boring lobby queues.
CitizenM Hotel Check-In
Of course, I know that in 2023, self-check-in is nothing special, but be ready for something fascinating at CitizenM.
You've probably used self-check-in desk for flights at the airport at least once in your life.
Well, it's the same system here.
The hotel does not have a standard reception desk; instead, there is only a table with self-check-in counters.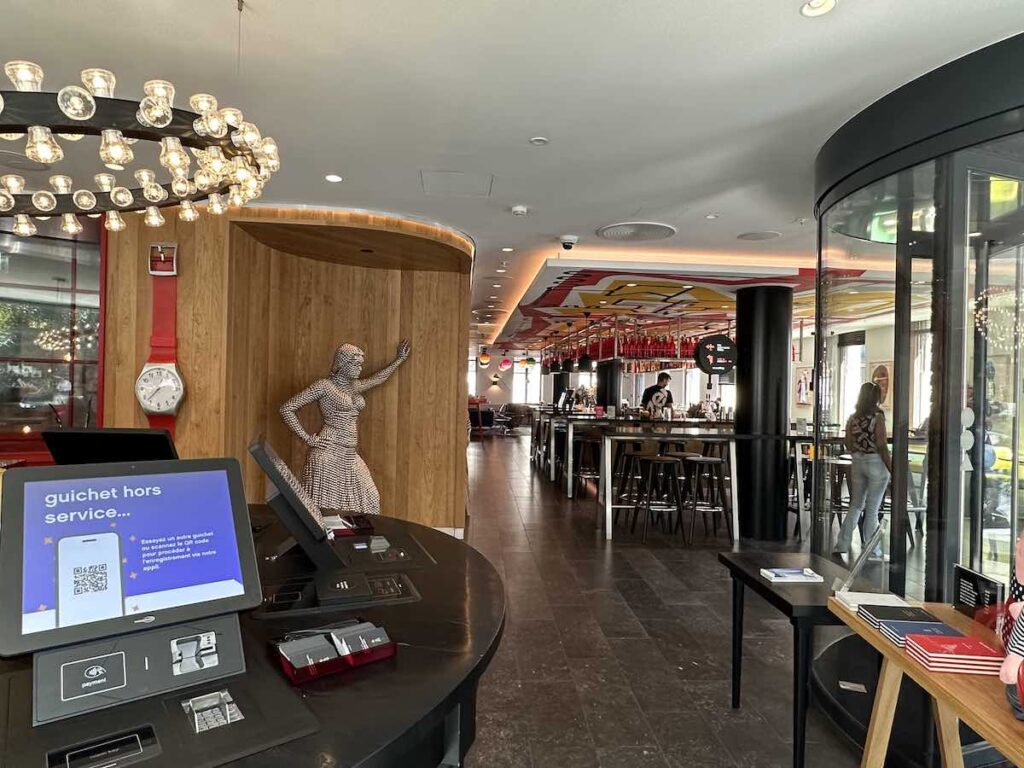 You just need to enter your first and last name or the QR code you received when booking directly on their website. Right after that, a receptionist will provide you with an electronic room key.
One small tip: you can inquire the receptionist about your preferred floor or room location. Usually they offer recommendations regarding the window view.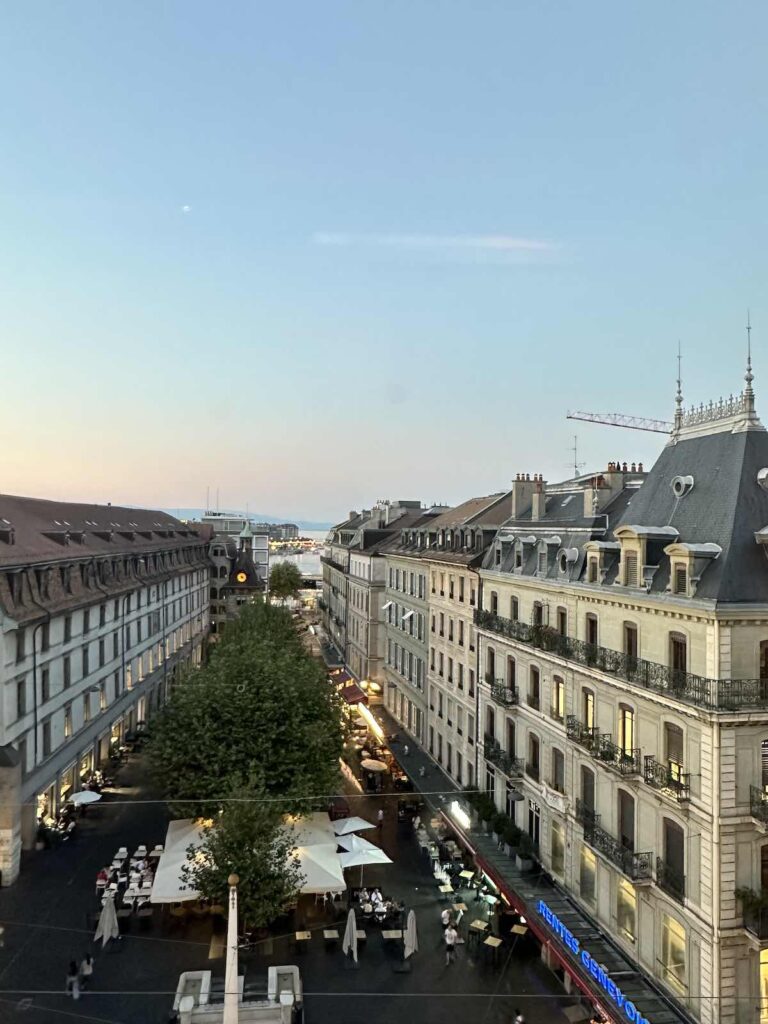 In our case, we got a room with a perfect view of Lake Geneva.
If you have fallen in love with their concept, you can also purchase some of the room decor souvenirs and brand merchandise at the reception desk.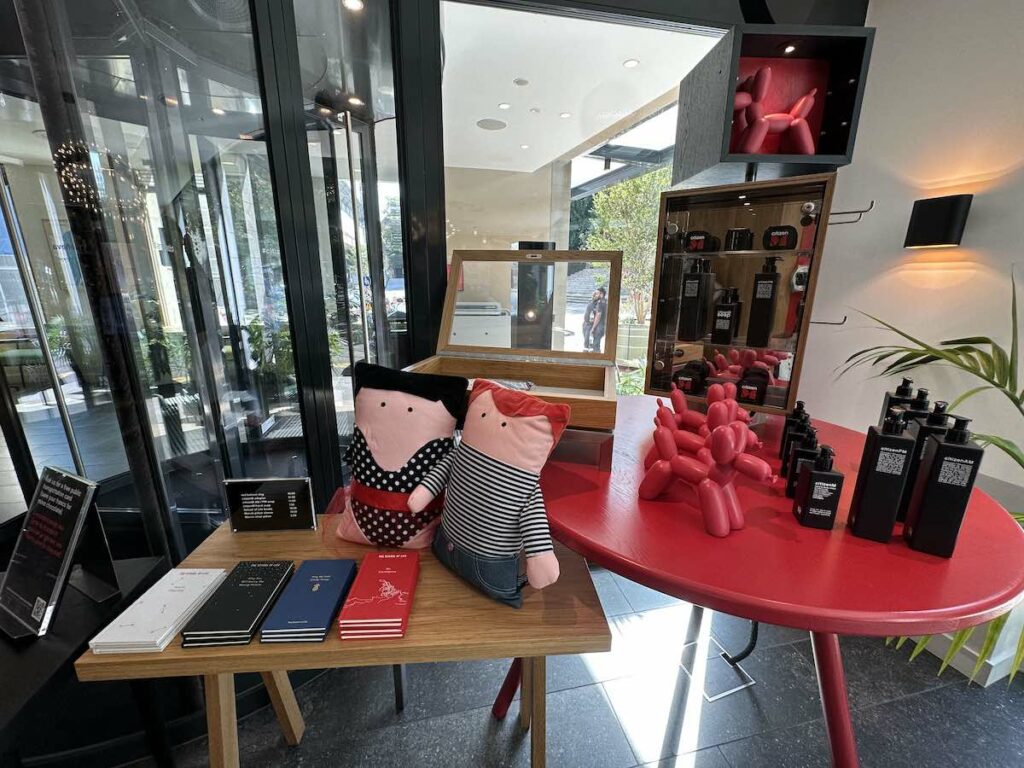 CitizenM Hotel Room Inside
That was just a memorable experience!
I don't know how they do it, but you do really feel like home there.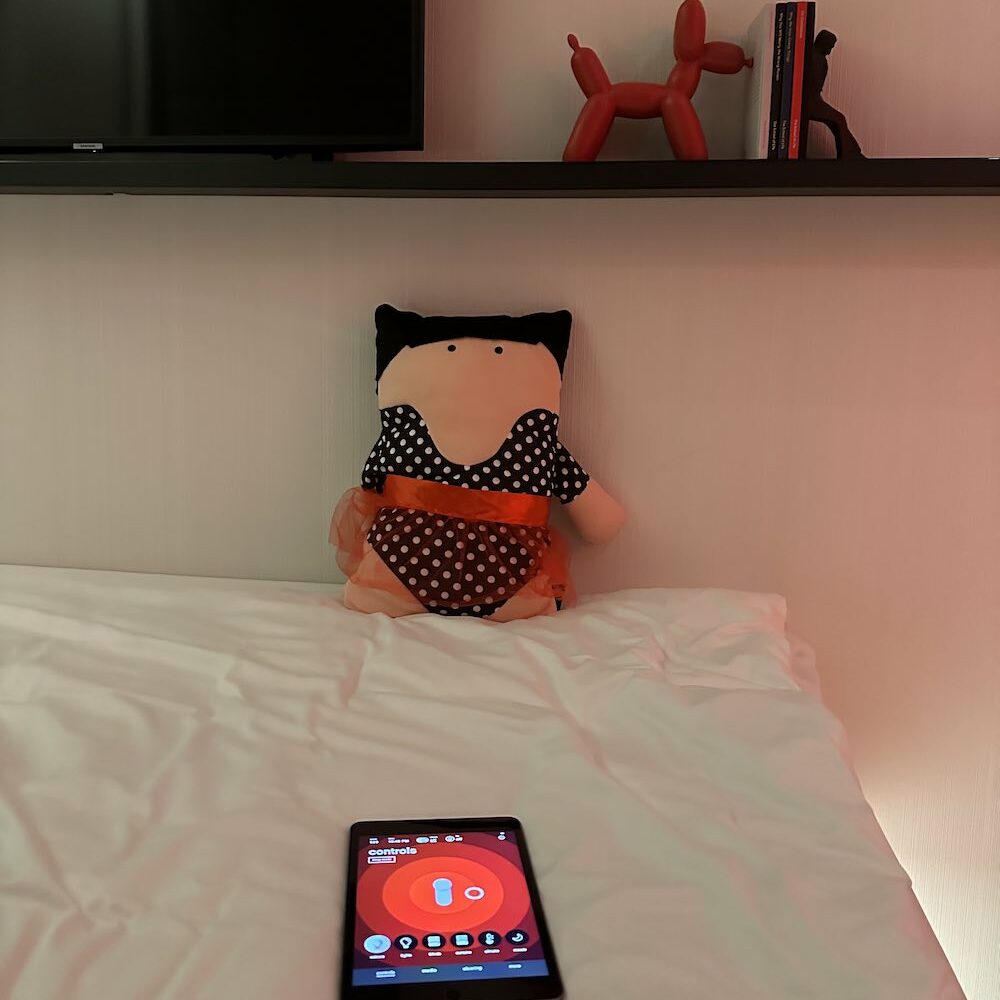 Okay, I can guess why:
Extremely comfortable square kingsize bed. Fluffy pillows and a blanket that make you feel like they're hugging you.
Do you agree that a proper night's sleep is very important, especially when you're in a new place? There, you feel like you're sleeping on a cloud.
The Smarthome system allows you to change "The Mood" of the room.
Yes, you read that right, "The Mood" of the room.
With the help of an iPad, you can switch the room light from extra bright to bright pink or to light blue or to ambient grey or no light at all.
But that's not all: using the tablet, you can also choose the music tone in the room or connect your Netflix or Youtube account to the big flatscreen TV.
There are two different types of blinds – half blackout and full blackout (for those who struggle to sleep with the early morning sunrise light).
In the iPad app, you can choose the days when you want your room to be cleaned and when you don't want anyone to come.
The room is decorated in the coziest way, with lots of cute ornaments and accessories.
Obviously, the hotel is eco-friendly, so they try to be mindful of consumption.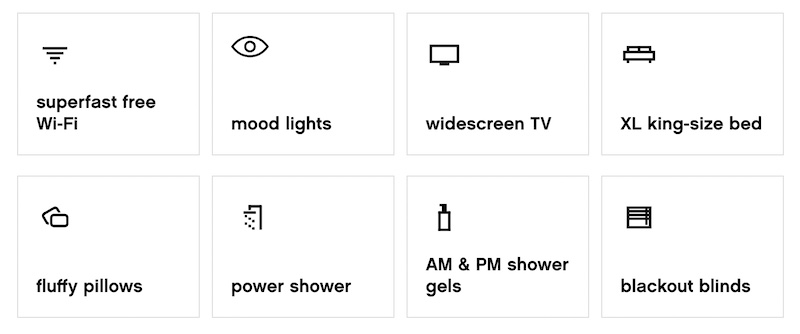 Do you think that's all? No way! 🙂
There are also another features in CitizenM that make the room stand out from your typical hotel room.
For example, you will find the shower cubicle is located right in the room, just being separated from it with thick semi-opaque glass.
That's quite creative, don't you agree?
This is definitely something exciting for couples but perhaps not as comfortable for friends or families with kids.
However, if you are into unique hotel features and ultramodern design, you're likely to enjoy it!
Spoiler alert: the shower is hot and extremely strong and you can also choose between the morning or the evening mood there.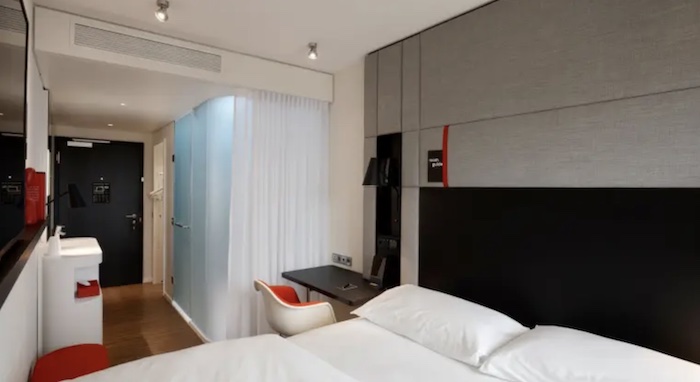 The room is not very spacious, but they've cleverly maximized the space: there's a small area for your suitcase with hangers for clothes.
Additionally, there are hidden drawers under the bed that you can use for your belongings. The safe is located there too.
As you can see on the picture above the sink is set right in the hotel room.
Under the sink, you will find towels and a small fridge. Unfortunately, there is no kettle or coffee machine available, so to enjoy your morning cappuccino, you'll need to head out.
CitizenM Buffet
CitizenM Geneva also provides its guests with the option of a buffet breakfast at an additional cost.
The breakfast is priced at 28 euros, which is relatively moderate by Swiss city standards.
Of course, you can get a cheaper breakfast anywhere else in Geneva city, but at CitizenM it's all about the atmosphere – even during breakfast.
Breakfast is served in the living room, and while the selection of food isn't extensive, you'll find everything you need for your proper breakfast.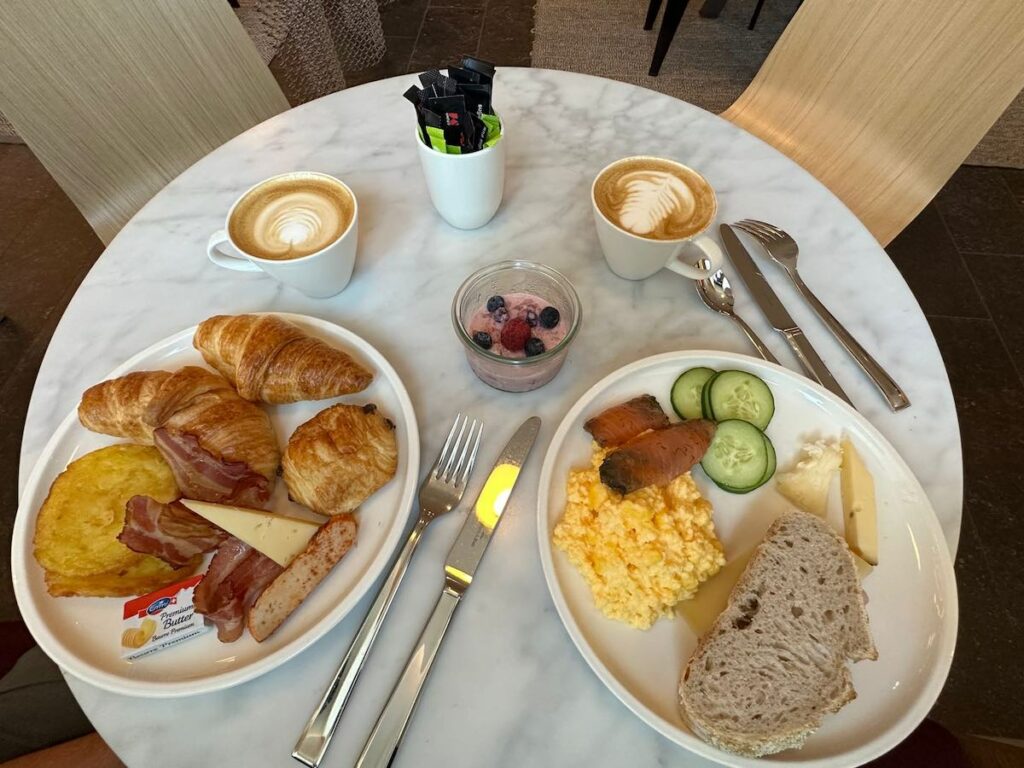 You can choose between omelettes or scrambled eggs with sausages, fried potatoes, crispy bacon, a variety of yoghurts, muesli, a generous selection of cheese (since we're in Switzerland), salmon, fresh fruits and vegetables, and a range of pastries.
Freshly baked bread, obviously.
Coffee or tea – as much as you want, attentive staff will make it for you.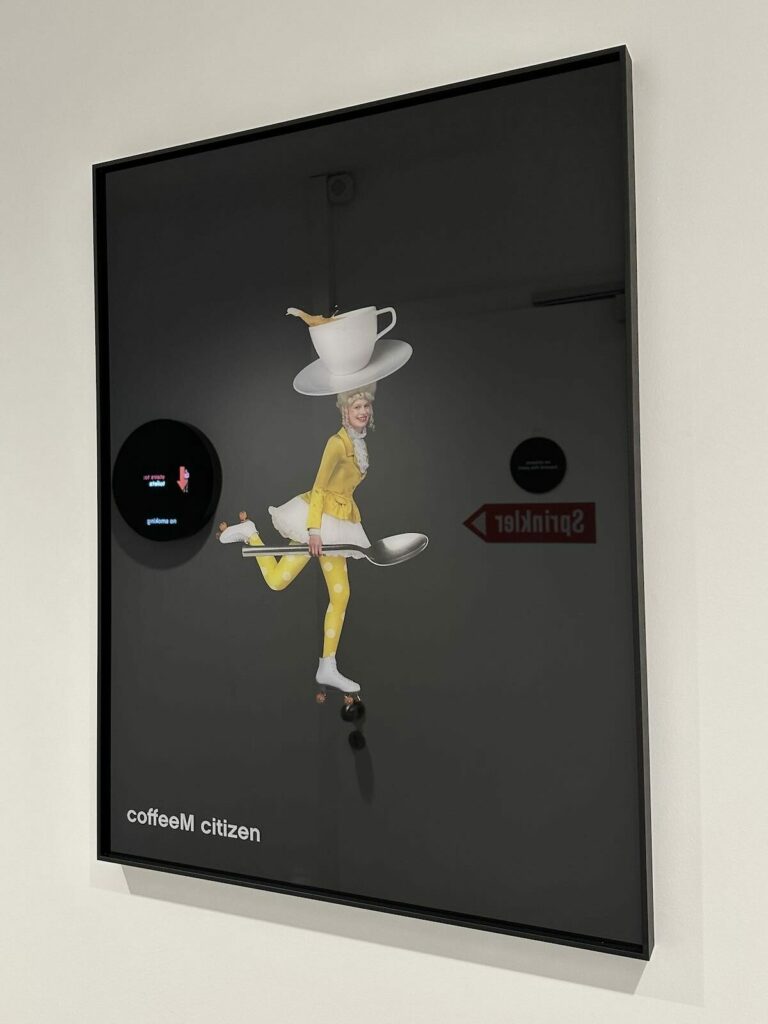 Having breakfast in the living room was a delightful experience.
The unique and fascinating decor, along with the cheerful staff, the constant activity in the lobby – all of these set the perfect mood for starting a new day.
CitizenM Geneva Location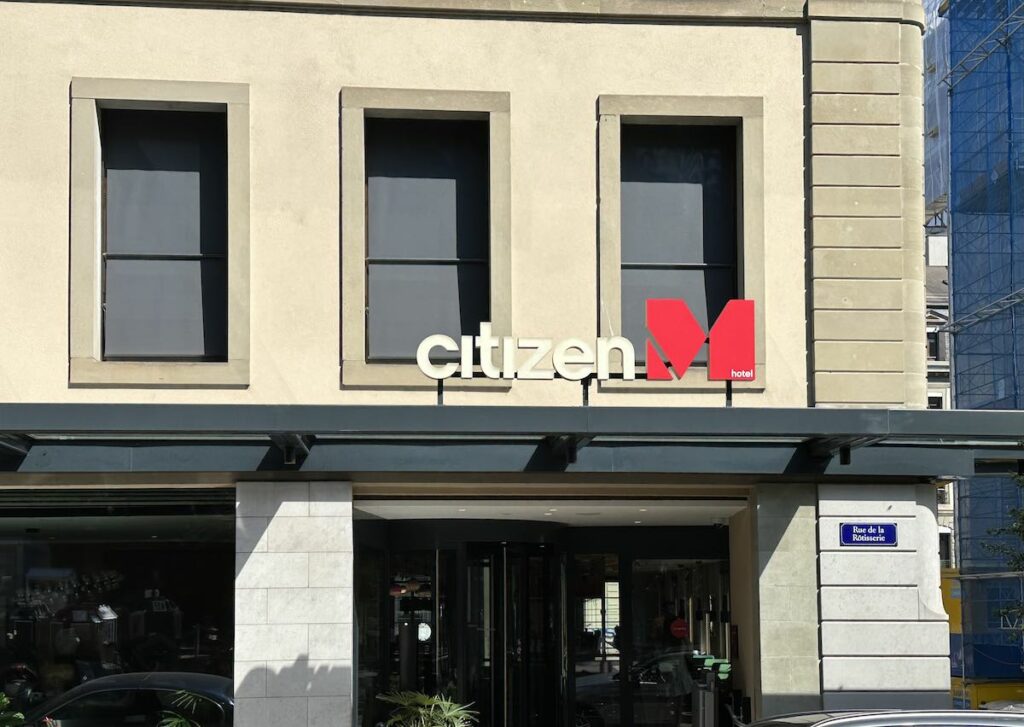 The hotel's location couldn't be more ideal, whether you're visiting as a tourist or on a business trip.
Geneva Lake, the Old Town, and most shopping venues are just steps away from the hotel.
As soon as you step outside, you're in the middle of everywhere.
By the way, this can be quite useful if you're visiting the city for a sale at Chanel, Swatch, or Louis Vuitton because the earlier you join the queue in front of the store, the sooner you'll get inside.
Most of these shops are located just round the corner from CitizenM Geneva.
Another key spot is the train station, connecting the city with the airport and other cities or countries, which is just a 15-minute walk away.
Conclusion
We all enjoyed our staying in CitizenM Geneva hotel.
It was a memorable experience and I will definitely visit their hotels in another cities.
This hotel is a best choice for you if you are an active tourist and most of the time you spend out of the room, which, though compact, is ultra-comfortable at the same time.
When you do come back, it's all for rest and this part they managed perfect.
And that's not all – step into their bustling living room, aka the lobby, where the magic truly happens.
A vibrant hub designed for both work and play.
It's not just a lobby; it's a dynamic living space where the vibe is always right.